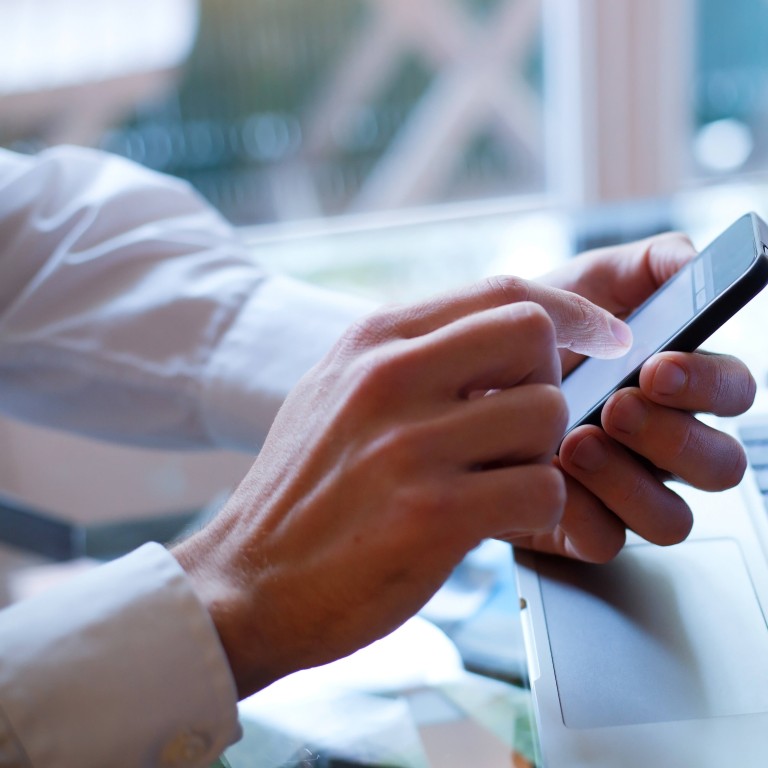 Use of mobile banking, digital services rose during Covid-19 pandemic, Visa survey finds
Every four in 10 consumers in the city had increased their use of mobile banking services in July compared with pre-coronavirus days, survey shows
Monetary authority data also points to increase in use of digital services, with registrations for Faster Payment System crossing 9 million
A survey conducted by global
payments giant Visa
found that every four in 10 consumers in the city had increased their use of mobile banking services from their primary banks in July compared with pre-coronavirus days. The outbreak started in January last year. The same level of growth was expected in the next 12-month period, according to the survey, which was conducted in July and polled 2,000 Visa customers in Hong Kong, Macau and Taiwan.
"The pandemic has led to a big shift in consumer behaviour, as digital becomes more integral to everyday life. We are delighted to see that
virtual banks
are springing up in the region and more consumers are embracing mobile banking services," said Maaike Steinebach, the general manager for Hong Kong and Macau at Visa.
The use of digital banking services increased during the pandemic, which forced many banks to close branches and shorten opening hours because of staff infections and lockdown measures, while millions worked from home as workplaces beyond the banking sector were closed down too.
The increase in use of digital services has also coincided with the launch of eight virtual banks in Hong Kong. The Visa survey showed that half of the respondents had opened a virtual bank account, up from 21 per cent last year. Since their launch, these lenders have collectively secured 600,000 customers with HK$20 billion (US$2.6 billion) in combined deposits as of March.
Data provided by the Hong Kong Monetary Authority,
the city's de facto central bank
, also points to an
increase in use of digital banking services
. It shows that more than 9 million Faster Payment System (FPS) accounts were registered as of the end of September, an increase of 200,000 new accounts from a month earlier. In the first nine months of this year, registrations have increased by 2.19 million, or 32 per cent. FPS, an electronic platform that allows users to transfer money between different bank accounts through their mobile phones, permits multiple accounts, which is why its account numbers exceed Hong Kong's total population of 7.5 million.
The Visa survey also showed that users were concerned about the safety of their data. A majority of the respondents said sharing data was more risky than beneficial. About 63 per cent said they should be the main custodians of their personal and financial data instead of banks, governments or corporations.
This led many to prefer traditional banks over their virtual peers. About 80 per cent of Hongkongers, for instance, said that they would use traditional banks as their main bank, while 59 per cent said they felt their money was safe with traditional banks and 56 per cent found traditional banks reliable for transactions.
"It is of crucial importance for the industry to balance convenience, speed and user experience with robust privacy and security protection," said Steinebach.
Hongkongers used mobile banking the most, with 82 per cent using such services frequently, compared with 71 per cent in Taiwan and 64 per cent in Macau. About 20 per cent of the respondents also said that they had experienced security breaches while making mobile payments, including not being charged the proper amount, or having their personal information being misused.