SFC
Get more with myNEWS
A personalised news feed of stories that matter to you
Learn more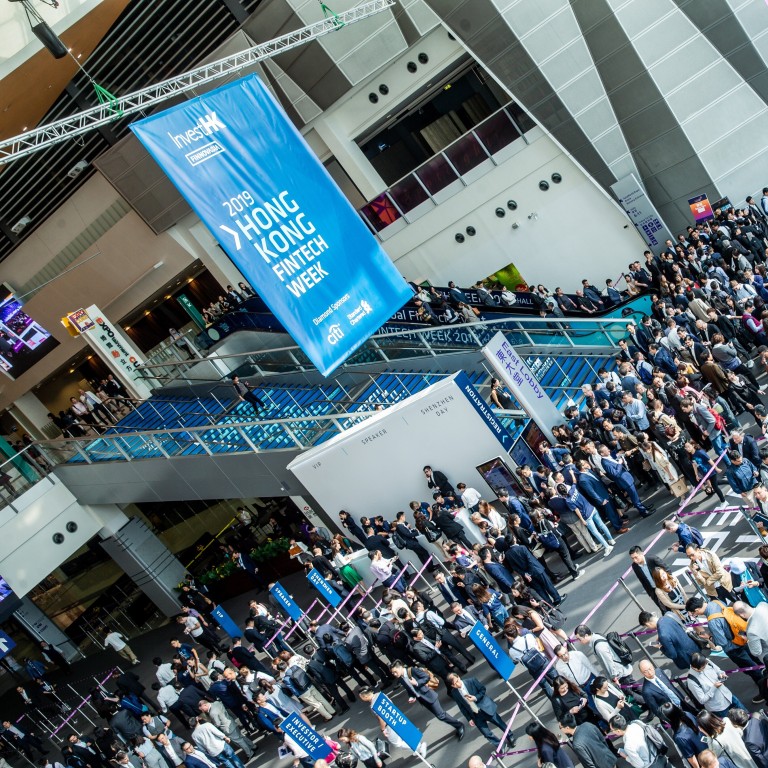 Hong Kong to review rules on whether to allow retail investors trade cryptocurrency ETFs, regulator says
The SFC is reviewing cryptocurrency regulation as the virtual assets have developed as mainstream financial investment worldwide
The value of bitcoin, the largest cryptocurrency, jumped sixfold to US$63,238 this week from 2018
Hong Kong's financial regulator is reviewing the rules governing transactions of cryptocurrencies, including whether individual retail investors are allowed to dabble in
exchange traded funds
(ETFs) with exposure to virtual assets.
The
Securities and Futures Commission
(SFC) said it would review the 2018 rules that limited transactions of cryptocurrencies via funds or trading platforms to professional investors with at least HK$8 million to invest "to see if it is still fit for purpose, and whether modifications are required," said its deputy chief executive Julia Leung Fung-yee.
The review is being conducted because "virtual assets are edging towards mainstream finance," Leung said at a seminar during the 2021 Hong Kong
FinTech
Week. "More, [and] different types of virtual asset investment products are available and conventional exchanges overseas now offer cryptocurrency ETFs."
Cryptocurrency ETFs don't trade in Hong Kong, although these financial products are available overseas. The US Securities and Exchange Commission (SEC) has received at least 12 applications this year to launch these funds to allow speculators to dabble in cryptocurrencies, and the Hong Kong SFC has received a number of inquiries to offer these funds to private bank clients and professional investors.
Cryptocurrencies and tokens have surged in popularity in the three years since the SFC introduced its rules, with the value of bitcoin soaring sixfold since 2018 to US$62,238 this week.
The rally came as institutional investors and funds are rushing into cryptocurrencies on the expectation that the virtual assets could soon find wider uses in payments, while retail investors joined the rally for short-term gains.
Online trading and the ubiquity of smartphones have also weakened the effectiveness of the restrictions, as investors can easily transact in offshore financial products via online brokers. An SFC survey found that about 54 per cent of clients had bought funds from online platforms. In addition, online sales accounted for about one-fifth of all funds sold in Hong Kong. The number of SFC-licensed corporations selling funds online more than doubled last year.
"In fact, the distribution of investment products is one area where the pandemic and work-from-home really accelerated the use of technology," Leung said.
The SFC is working with the de facto central bank the Hong Kong Monetary Authority (HKMA) with the plan of issuing a joint circular after the review.
"These questions involve complicated issues, because the regulatory landscape is still very uneven," Leung said. "Some licensed firms wish to provide cryptocurrency trading services to clients either by acting as an introducing agent or through an omnibus account arrangement opened at a virtual asset platform."
The SFC and HKMA will adopt the principle of "same business, same risks and same rules" for banks, brokers and digital platforms regarding their digital currency asset related business, she said.