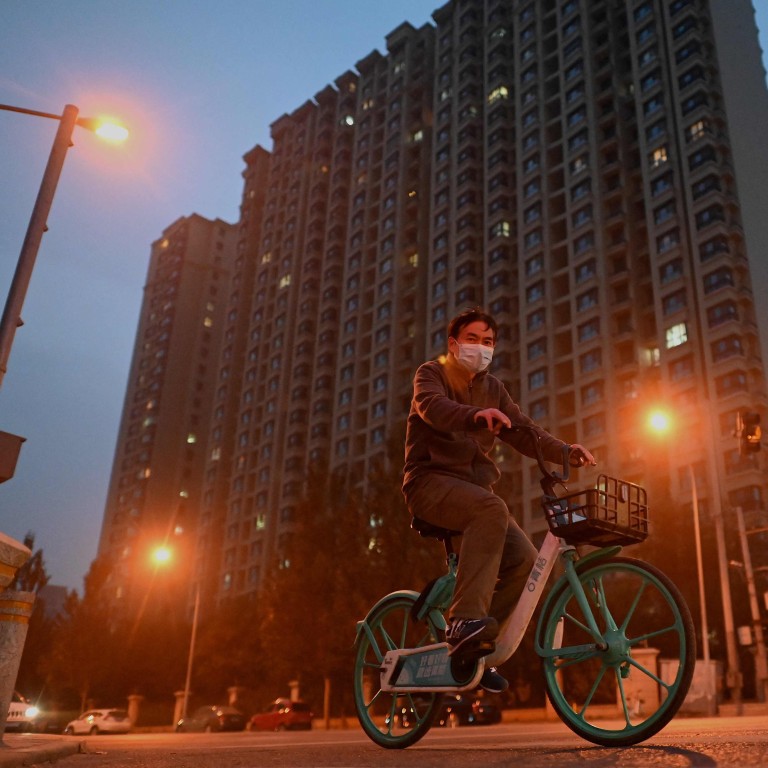 Chinese corporate bond defaults likely to continue to increase in 2022, Moody's says
Offshore corporate bond defaults rose 28 per cent in first three quarters of 2021
Property developers, such as China Evergrande Group and Kaisa Group, have faced liquidity crunches in recent months
Corporate bond defaults in China are expected to continue to rise in 2022, as highly indebted property developers and enterprises owned by regional and local governments struggle to access new funding after a multi-year borrowing spree, according to Moody's Investors Service.
Onshore defaults by Chinese non-financial companies rose by 19 per cent to 98.7 billion yuan (US$15.5 billion) in the first three quarters of this year, while offshore defaults rose 28 per cent to US$7.8 billion this year, reflecting tightened funding access and increased risk aversion by investors, according to the credit ratings agency. The amount of offshore defaults in the first nine months of this year exceeded the entirety of 2020.
Defaults are likely to continue to rise next year, but the number and value of such defaults will remain a small portion of the total Chinese onshore and offshore bond markets, according to Moody's.
"These financially weak bond issuers raised large amounts of debt during the past several years, when investors were willing to take on risk in exchange for comparatively high yield," Moody's analysts Ivan Chung and Jessie Tung said in a new research report. "But regulatory tightening during the past 12 months aimed at controlling these companies' leverage growth is limiting their access to funding and driving heightened credit differentiation by banks and investors."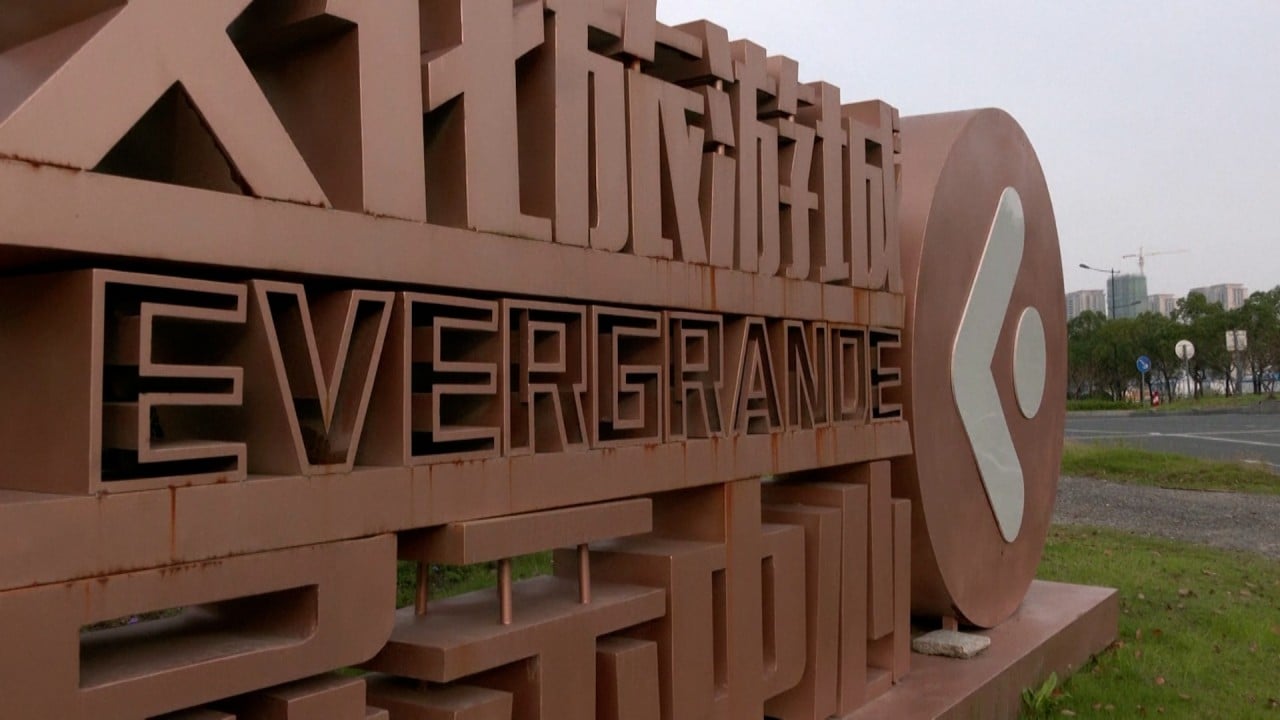 01:46
World's most indebted developer, China Evergrande Group, buys time to repay more creditors
World's most indebted developer, China Evergrande Group, buys time to repay more creditors
Highly leveraged property developers, such as
China Evergrande Group
and
Kaisa Group
, have faced liquidity crunches and missed interest payments on their offshore debt in recent months against the backdrop of Beijing's efforts to control speculative bubbles in the residential real estate sector.
Beijing's measures, known as the "three red lines", have made it more difficult for overleveraged developers to obtain bank loans, cutting off an important source of liquidity.
On Tuesday, S&P Global Ratings downgraded China Aoyuan Group to a "CCC" rating from "B", saying the developer may not have sufficient access to existing cash for debt repayment and faces a "high non-payment risk" if its alternative fundraising plans do not materialise in time.
Refinancing and default risk will remain high for some developers through the first half of next year, particularly highly leveraged developers that have limited alternative funding channels to the bond markets, according to Moody's.
"Chinese property developers' access to onshore bank and trust loans, and onshore and offshore bond markets has tightened and will remain tight during the coming six to 12 months," Moody's said. "The constrained access is reducing developers' ability to raise new debt. The tightness also reflects heightened investor risk aversion to property developers."
Over the next four quarters, about 8.7 trillion yuan of onshore corporate debt is set to mature, with 18 per cent held by "comparatively weak" companies, according to Moody's.
Also, more than half of the US$116 billion in offshore corporate bonds set to mature in that period are held by high-yield or unrated companies, the ratings agency said.
"We believe Chinese authorities will intervene if they see signs that bond defaults will rise significantly, or are likely to trigger systemic risk," Moody's analysts Chung and Tung said. "We define systemic risk as a substantial contraction in the supply of credit as new money or for refinancing of outstanding credit, widespread disruption to financial intermediation, or both, resulting in real economic effects and substantial and immediate effects on credit quality."
This article appeared in the South China Morning Post print edition as: Company defaults on bonds in China to continue rising