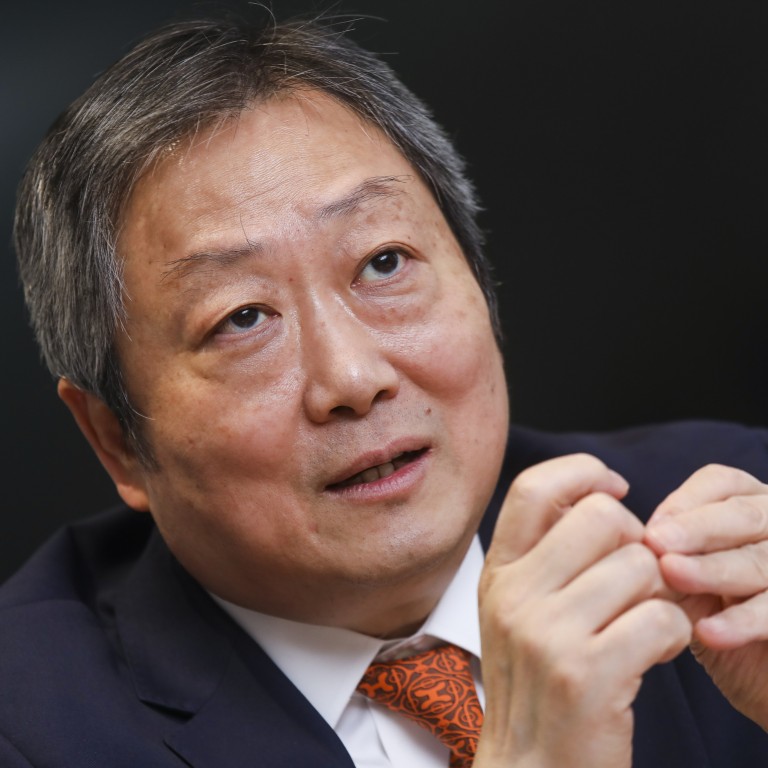 Hong Kong's accounting regulator promises to get tough to root out audit failures
The Financial Reporting Council (FRC) received 159 'pursuable complaints' about potential audit failures between April and December, up from 36 in the same period of 2020
The expanded role of the FRC can help strengthen the confidence of investors, says chairman of the Hong Kong Institute of Securities Dealers
Hong Kong's auditing regulator
, the Financial Reporting Council (FRC), will conduct more investigations and introduce more measures to enhance quality in the market, its chairman said.
The FRC, which has
gained more power
as a result of several law changes in the past two years, received a whopping 159 "pursuable complaints" about potential accounting failures between April and December last year, compared with only 36 in the same period of 2020.
It started 15 new investigations into auditing irregularities in that period, the same as in 2020. It completed seven cases last year, compared with three the year before.
It has also made 11 inquiries into listed companies
about their accounting practices
, the first time it has made such inquiries to make sure their books are clean.
"In 2021, we initiated investigations into cases which are of high public interest, and cooperated with other regulators whenever possible in order to protect public interests and to protect public trust in the status of Hong Kong [as an international financial centre]," said Kelvin Wong Tin-yau, chairman of the FRC in an interview with the Post.
Wong said the increasing number of complaints was a result of public awareness of the role of the FRC, which took over all the powers of investigation and regulation previously held by the Hong Kong Institute of Certified Accountants.
The reforms have brought the FRC – originally set up by the government as an independent audit regulator – into line with international norms.
"The expansion of the FRC's investigation and enforcement will help strengthen the confidence of investors. The auditors are gatekeepers to
ensure listed companies are making sufficient disclosures
, and it is positive to see FRC has taken action to crack down on audit failures," said Tom Chan Pak-lam, chairman of the Hong Kong Institute of Securities Dealers.
The FRC's American counterpart, the Public Company Accounting Oversight Board (PCAOB), issued a report last month in which it complained that 15 Hong Kong and mainland Chinese audit firms had not complied with its requirements.
If there is no improvement before 2023, 191 Chinese companies audited by these accounting firms
could find themselves delisted
from US bourses. Under the US Holding Foreign Companies Accountable Act implemented last year, overseas firms will be delisted if they do not comply with US audit review within three years.
The FRC and Christopher Hui Ching-yu, the city's Secretary for Financial Services and the Treasury, both hit back at the criticism in early December, saying Hong Kong has always allowed the PCAOB access to its auditors and their working papers.
As part of the its effort to improve audit quality, the FRC issued guidelines last month on how listed companies should go about selecting an auditor and ensuring they are charged reasonable fees for the service.
Audit fees in Hong Kong only rose by 0.9 per cent annually between 2010 and 2019, well below the average rate of inflation.
"It is alarming [to think] whether the audit fee has been appropriately set without compromising audit quality," Wong said.
"While one could draw the conclusion that a higher audit fee may bring a higher audit quality, our concern is the other way round."
The standard audit fee ranges from HK$1 million (US$128,000) to HK$3 million, said Clement Chan, managing director of accounting firm BDO.
"The FRC's new guideline will hopefully help companies to set their audit fees at a more reasonable level," he said.