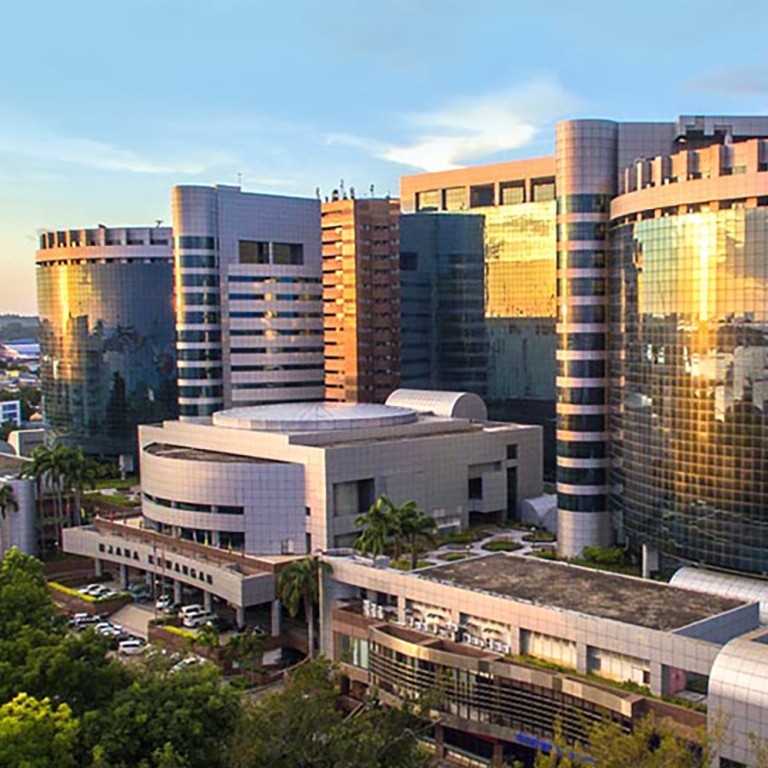 Fusang plans to kick off Asia's first securities token offering with US$10 million sale in Labuan
Fusang plans to sell 2.5 million tokens at US$4, and list them on its own digital securities exchange in early February
Institutional and retail investors, including those in Hong Kong, will be able to access the securities token offering (STO) through the exchange's website
Fusang Corporation is planning to list its own token on the digital securities exchange it operates on Malaysia's Labuan offshore financial centre (OFC), in what could be the first public offering of blockchain-based equities in Asia.
The seven-year-old start-up plans to sell 2.5 million tokens at US$4 () each to raise US$10 million in early February after the Lunar New Year, according to the subscription process on its website. The tokens will be listed in the first quarter, giving investors rights to its dividends.
Fusang's listing amounts to a proof of concept for the digital, paperless form of equity in a listing venue that is trying to chart an alternative course from the traditional stock exchange. By eschewing New York, where the
cryptocurrency
firms Coinbase and Circle are listed, Fusang is aiming to cut out the brokers, custodians and other financial intermediaries that stand between investors and its offering.
"We want to prove the model itself through listing our own token offering," said Fusang's chief executive Henry Chong. "While many crypto exchanges say they view security tokens as the future, none has come up with their own offering, but have opted to list on a traditional equity exchange."
Institutional and retail investors, including those in Hong Kong, can subscribe to Fusang's equity tokens through opening an account on its website, using either US dollars or cryptocurrencies.
The public offering is approved by the Labuan Financial Services Authority, located on the namesake island off the coast of Sabah state in East Malaysia. Fusang has been running a Labuan-licensed security token exchange since 2019.
A successful listing by Fusang would make it the second security token offering (STO) on its own exchange, the first being the September 2020 listing of the tokenised crypto fund managed by Switzerland's Protos Cryptocurrency Asset management, with US$1 billion in assets. That listing was closed to retail investors.
A number of STOs exist outside Asia. In 2018, the US e-commerce platform Overstock launched its own security token called "tZERO," promising investors a share of the company's revenue.
In Hong Kong, under the
"opt-in" regulatory regime
for virtual asset trading platform, the Securities and Futures Commission (SFC) required crypto exchanges, which offer the trading of cryptocurrencies such as bitcoin, to have at least one security token to qualify
for a licence
. The regulator also proposed a
new mandatory regulatory regime
in the city's legislature to ban retail trading of crypto assets.
Coinbase was valued at US$77 billion at its peak in November after its Nasdaq debut seven months earlier. A departure from traditional equity markets may cut Fusang's access to the vast pool of capital from legions of active investors, raising questions of the durability of the digital exchange if its own offering fails to attract enough volume.
Still, advocates point to the promise of a more efficient and more equitable
financial market
, as digital securities enjoy shorter settlement periods while blockchain slices stocks up into multiple slices that make them affordable to more investors.
Security tokens issuances may grow to US$4.1 trillion by 2030, from US$100 billion in 2022, according to an estimate by the consultant Quinlan & Associates.