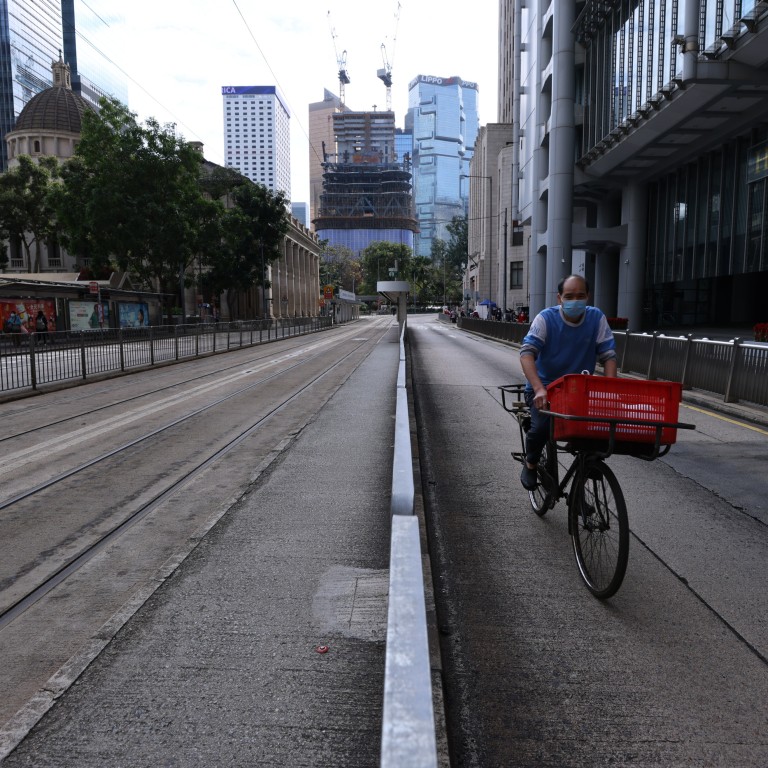 Hong Kong-listed companies may miss March 31 reporting deadline as Covid-19 depletes auditors
Some firms say they have seen about 10 per cent of their auditors struck down by the coronavirus or quarantined in the last two weeks
Failing to meet the deadline could result in the suspension of a company's shares, though a relief measure introduced in 2020 may provide some flexibility
The tidal
wave of Covid-19 infections
sweeping Hong Kong and a possible citywide lockdown in the coming weeks mean listed companies could miss the important March 31 deadline for reporting their financial results, accountants have warned.
Accounting industry bodies
have met with financial regulators to air their concerns that a hit to their staffing levels might make it impossible to complete the auditing process in time.
Failing to meet the deadline could result in the suspension of a company's shares, though a relief measure introduced two years ago may provide some flexibility.
Companies that fail to report their results for last year by the end of March could face the penalty of having their shares suspended from trading.
"The current situation is more serious than the past two years. The problem then was the fact Hong Kong staff could not freely travel to the mainland to do the audits [of mainland companies listed here], but we still had people to carry out their duties," said Chan.
"This year, we have a lack of staff to do the work because of the high number of infections as well as the fact many people have migrated to other countries."
Chan said the HKEX had rejected the idea of a blanket delay of the deadline but said it would approve companies to issue unaudited accounts on a case-by-case basis.
"The exchange recognises the difficulties that some market participants continue to face under the pandemic situation," a spokesman for the HKEX said.
When it was first issued in 2020, about 380 companies had failed to issue audited results by the March 31 deadline, representing about 20 per cent of companies whose financial year had ended the previous December.
Twenty-seven firms took advantage of the relief measure having missed the deadline last year.
"The guideline introduced in 2020 has been running well," Chan said. "However, this year we may need a more flexible approach as the government may lock down the city at the end of the month, which will clash with the deadline for the reporting season."
The Hong Kong Institute of Certified Public Accountants has also held a meeting with the HKEX recently to discuss the issue, according to a spokesman who decline to give further comment.
Listed companies are also worried about the impact of the lockdown on their ability to finish their audits.
"There are now talks of lockdown at the end of the month, that happens to be the last days before the March deadline," said Mike Wong, chief executive of the Chamber of Hong Kong Listed Companies.
"Although companies may have had their audit completed, there is still lots of work to be done for the actual publication [of their results]. It could be an issue if auditors and company staff cannot report to duty at the office due to the lockdown."
Wong hopes the regulators will make allowances if the publication of results is delayed because of the special circumstances.