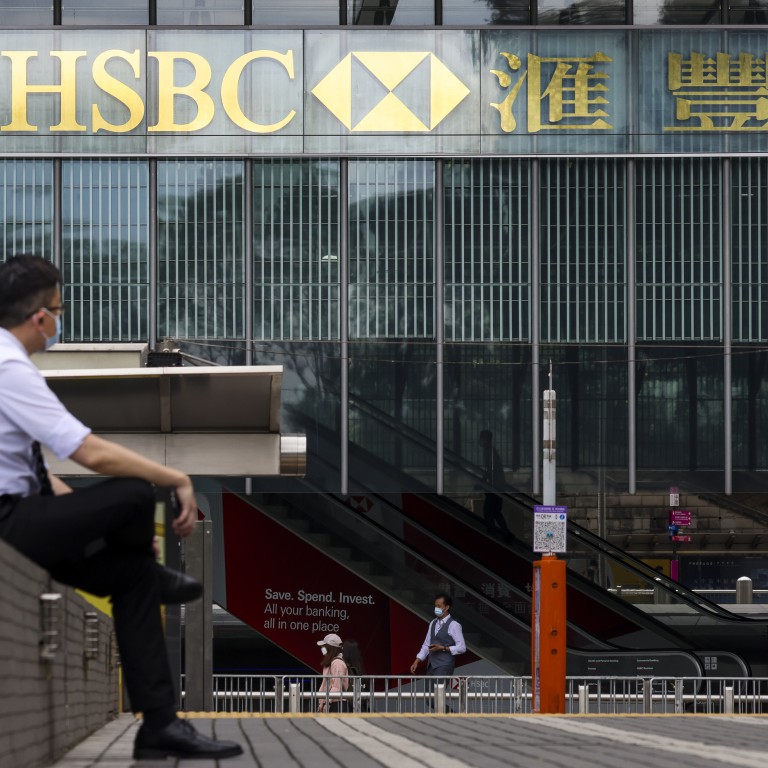 HSBC sets aside US$5 billion in sustainable financing to fund projects in the Greater Bay Area to reduce carbon emissions
HSBC's GBA Sustainability Fund, which runs for 18 months, will accept applications from companies that engage in projects to remove carbon emissions
These include climate change adaptation, pollution prevention, wastewater management, clean transport, renewable energy, sustainable water resources
HSBC
has launched a US$5 billion sustainable finance scheme to support companies in the
Greater Bay Area
(GBA) that are aiming to lower their carbon emissions.
The bank's GBA Sustainability Fund, which runs for 18 months, will accept applications from companies of all sizes based in the
southern China megalopolis of 11 cities
that engage in activities to lower their carbon emissions, according to a statement on Tuesday.
These include manufacturers and real estate developers involved in sectors such as climate change adaptation, pollution prevention, wastewater management, clean transportation, renewable energy, sustainable water resources and others, the bank said. Emerging climate technology businesses that are at a pre-profit stage will also be eligible for the scheme.
"HSBC is dialling up all-round support for businesses of all sizes to transition towards low carbon operations," said Frank Fang, general manager and head of commercial banking in Hong Kong and Macau at HSBC.
"As an up-and-coming economic powerhouse, the Greater Bay Area holds enormous potential in sustainable developments," Fang said. "The new scheme will enable us to offer a scalable solution for more companies in GBA to seize the long-term growth opportunities that a net zero future offers."
The scheme will cover various sustainable finance solutions for applicants, including
green loans
and sustainability-linked loans.
In addition to financing, successful loan applicants will also gain access to the bank's sustainable product offerings, as well as free
environmental, social and governance (ESG)
training sessions and assessment tools aimed at helping businesses reduce their carbon emissions.
Last year, the London-based bank
committed to ending financing of coal mining and coal-fired power plants
in the European Union and countries that make up the Organisation for Economic Cooperation and Development (OECD) by 2030, and a decade later elsewhere, following pressure from investors. It has not financed a new coal plant since 2018, according to the bank's chief executive Noel Quinn.
Some climate campaigners have said that is not enough and the bank should completely end its relationship with oil and gas providers and other companies that produce a substantial amount of greenhouse gas emissions in their operations.