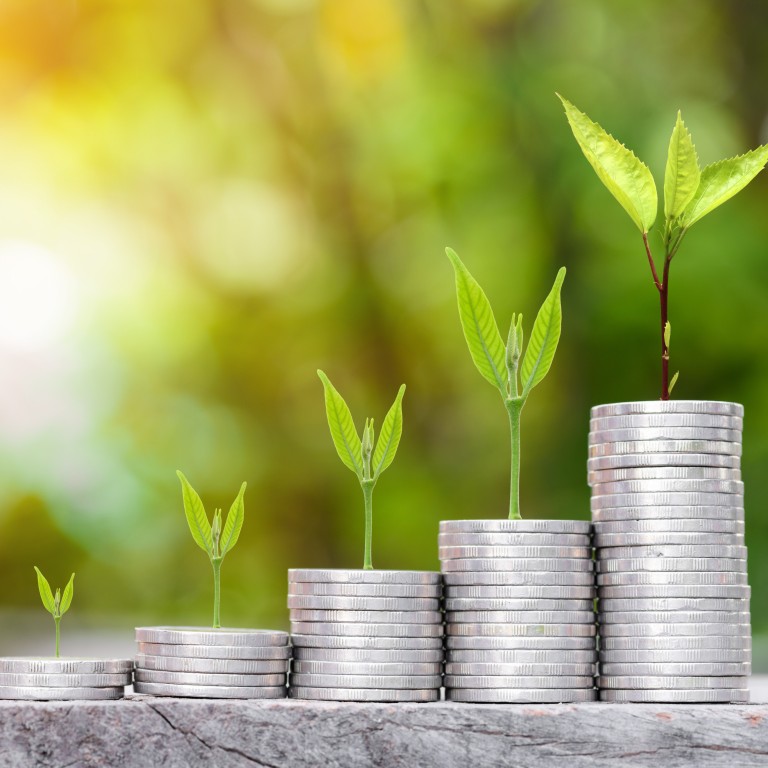 Hong Kong's New World Development sells US$700 million dual-tranche green, social bond in global first
The property company is offering the world's first US dollar-denominated bond featuring both social and green tranches
It is betting that a heightened appetite among investors for sustainability and social issues will continue past the global pandemic
Hong Kong's
New World Development (NWD)
is offering the world's first US dollar-denominated bond featuring both social and green tranches, as the company predicts investors' heightened
interest in sustainability
and social issues will continue past the global pandemic.
"The growth of social bonds is reflecting a diversification of sustainability objectives financed by investors. Corporations and financial institutions will become more active in the social bond market as the pandemic accelerates private issuers' interest in social considerations," said Edward Lau, the property developer's chief financial officer.
Social bonds refer to debt that finances projects that address a certain social issue such as health or education, while green bonds raise money for
projects that will benefit the environment
, like climate change mitigation or renewable energy.
Hong Kong developers have been embracing the growing trend of green financing. For instance, in November the biggest home builder by market value, Sun Hung Kai Properties, signed the city's largest ever bank loan tied to sustainability targets, which amounted to HK$8.65 billion (US$1.1 billion).
According to NWD, the reaction from investors has been positive, with the five-year, US$200 million social bond and the US$500 million green perpetual bond being oversubscribed by nearly five times at their peak. More than 100 quality investors have participated in each tranche, the company revealed.
The bonds were issued under the company's "sustainable finance framework", which was established in 2020 and reflects the its goals of building environmentally-friendly financing practices in the region.
"While the recent surge [of investors' interest in social considerations] may have been precipitated by Covid-19, the appeal of social bonds as a sustainable finance instrument may endure long after its effects have subsided," Lau predicted.