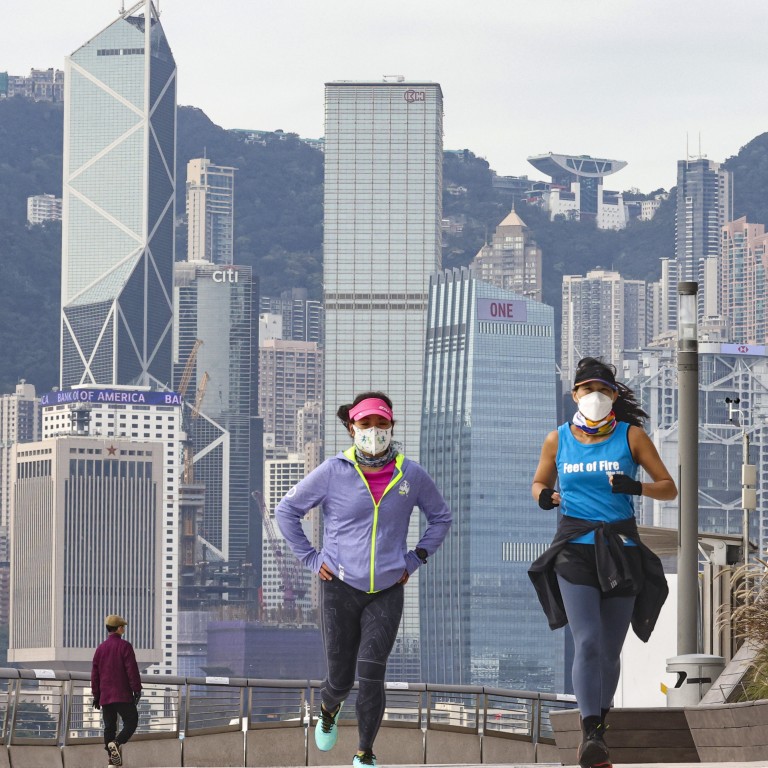 Chinese government dim sum bonds worth US$1.1 billion snapped up by investors, thanks to the attractive yields on offer
Wednesday's issuance, comprising three tranches of two, three and five-year notes worth 2.5 billion yuan each, is the first of four scheduled for this year
The five-year notes were the most in demand and were oversubscribed five times
Investors snapped up the biggest batch of offshore yuan Chinese government bonds of 2022, with the 7.5 billion yuan (US$1.1 billion) issuance by the ministry of finance receiving applications worth more than four times the amount of notes on offer.
Wednesday's issuance, comprising three tranches of two, three and five-year notes worth 2.5 billion yuan each, is the first of four scheduled for this year. The ministry will issue notes worth a total of 23 billion yuan in the offshore yuan market in Hong Kong by the end of this year, its highest gross issuance since 2017.
Both mainland Chinese and foreign investors, including banks and asset managers and central banks, had submitted bids for the bonds, according to David Yim, regional head of capital markets for Greater China and North Asia at Standard Chartered. Altogether they have applied for a total of 34.4 billion yuan of the
offshore yuan bonds
, which are also called dim sum bonds.
"The demand we have seen is definitely higher than the previous ministry of finance dim sum bond issue last year. Investors were attracted by the higher yields offered by these bonds compared to their onshore peers," Yim said.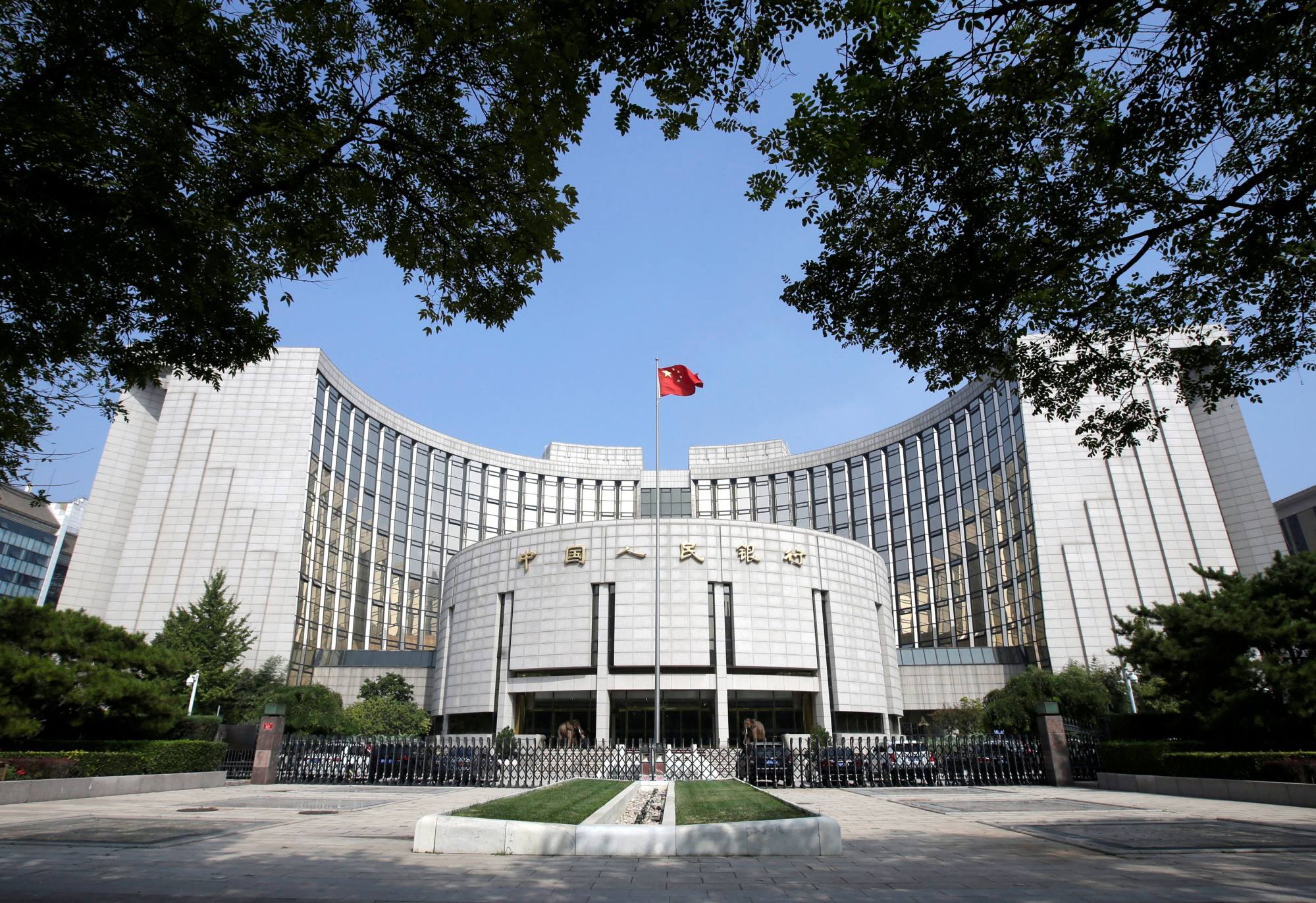 The two-year tranche was priced at 2.44 per cent, the three-year tranche at 2.55 per cent and the five-year tranche at 2.75 per cent. Among the three, the five-year notes were the most in demand and were oversubscribed five times.
Government dim sum bonds are trading at a yield premium of 25 basis points to 45 basis points compared to
their onshore peers
, according to a recent research note by Standard Chartered. Such a premium is due to the ample liquidity conditions onshore, which have sent onshore yields lower compared to their offshore peers, Yim said.
China's central bank has cut its
reserve requirement ratios
, or deposits that banks must park at the central bank, three times in the current easing cycle.
"The results of the ministry of finance bonds show that the demand for dim sum bonds is definitely there. This could in turn encourage more issuers, such as financial institutions and companies, to also tap funding through this market," Yim said.
This year, new supply will take the total outstanding offshore yuan
Chinese government bond
balance to 70.6 billion yuan, up 5 per cent compared to end of 2021, according to a recent report by Standard Chartered.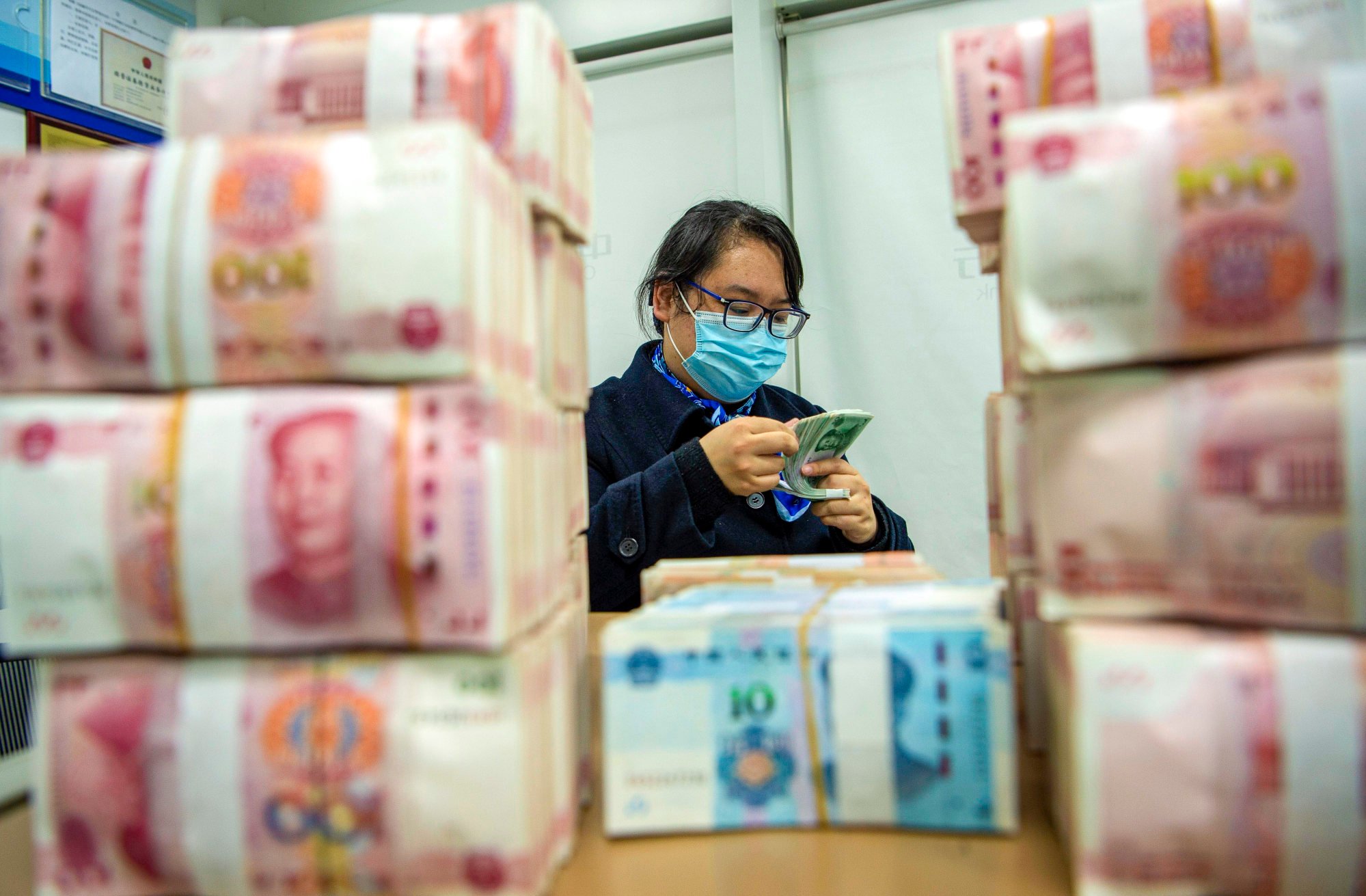 "Driven by the successful issuance of yuan government debt, the scale of Hong Kong's yuan bond market … and the pool of yuan deposits will continue to expand," Bank of Communications said in a press release. The bank, which is the issuing and lodging agent appointed to run the bond tender, said this should also help promote the gradual internationalisation of the yuan.
The ministry's latest issuance has come amid rising US treasury yields, which have prompted investors to pull money out of emerging market debt in Asia, including
Chinese government bonds
, this year. Yields of two-year US treasury bonds moved to a 15-year high on Tuesday of 3.45 per cent, while three-year notes also moved higher to 3.6 per cent at the close on Tuesday.
US bond yields have soared on expectations that the Federal Reserve will raise interest rates by as much as 75 basis points overnight on Wednesday, which would be its biggest hike in 28 years. The US central bank is gearing up its fight against inflation, which stood at 8.6 per cent in May, its highest level since the end of 1981.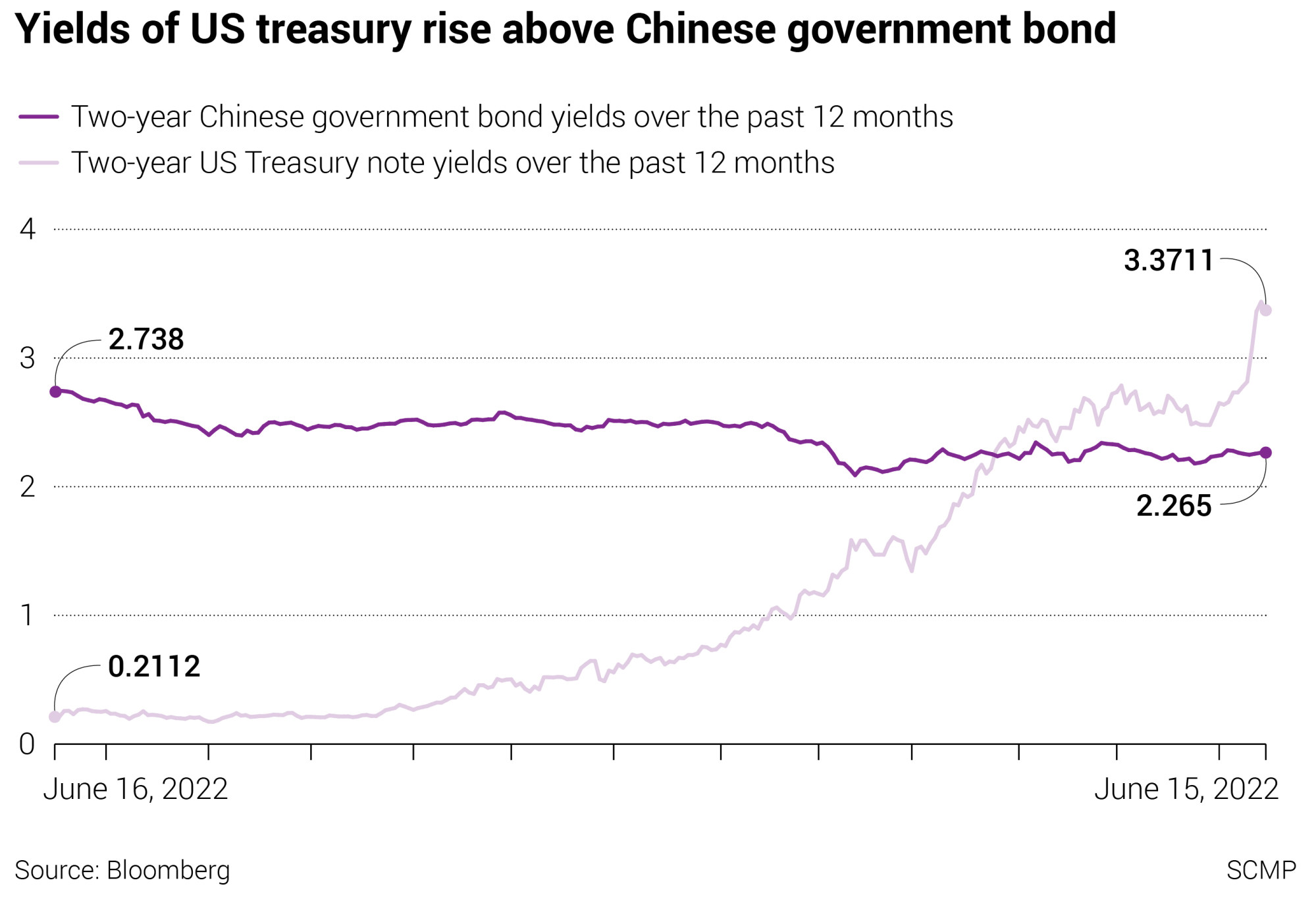 "The fluctuation in US bond yields has not swayed demand for the offshore yuan bond market. Ultimately, investors' demand for yuan assets is often driven by the need for products for different portfolios," Yim said.