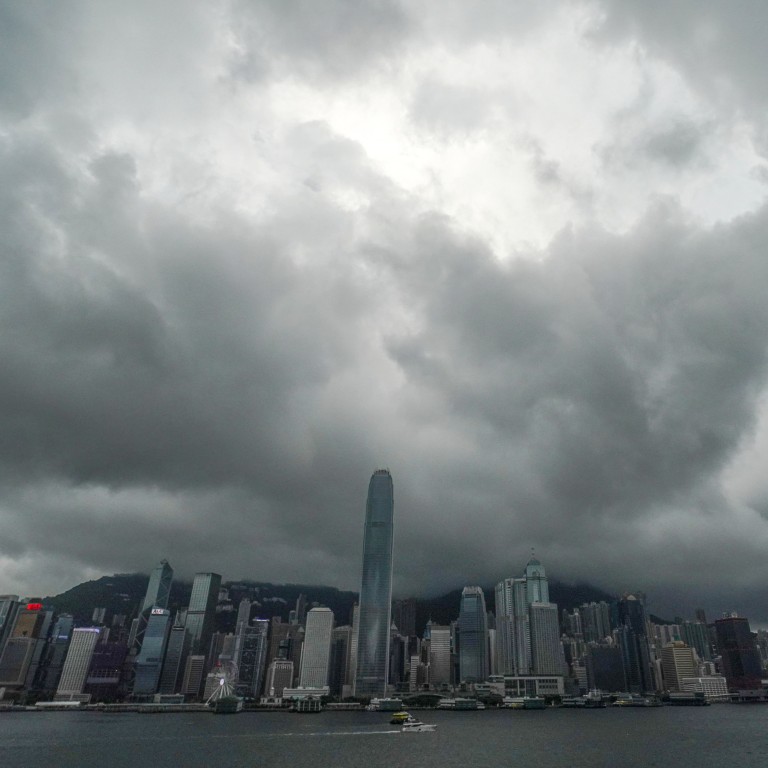 Hong Kong braces for capital outflow after 75-basis point base rate increase in lockstep with US Fed
Hong Kong's financial secretary and de facto central banker both said the city's banking system has enough liquidity even if they brace for capital outflows
The city's commercial banks are keeping their prime rates unchanged for now, with HSBC, Standard Chartered and Bank of China (HK) holding their rates steady
The
Hong Kong Monetary Authority
(HKMA) increased the city's cost of money in lockstep with the Federal Reserve's biggest one-time increase in 28 years, taking a step to follow global central banks in tamping down on inflationary pressure.
The increase, effective immediately, raised Hong Kong's base rate by 75 basis points to 2 per cent, the city's de facto central bank
said in a statement
. The move returned the benchmark to March 2020's level, when the Covid-19 pandemic forced central banks into drastic rate cuts to pre-empt a global recession.
"The global financial markets will [be subject to] high volatilities amid the interest rate rise and high inflation pressure," Hong Kong's Financial Secretary Paul Chan Mo-po said at the sidelines of
South China Morning Post
's
Climate Change Hong Kong Summit
on Thursday after the rate hike. "Hong Kong's exports will also be affected as a result."
Chan said the US rate rise will lead to more capital outflow even as the HKMA
intervened again
on Thursday to defend the local currency. The city's banking sector "remains resilient," he said, adding that the HK$280 billion of liquidity in the system would be "more than enough to defend the stability of the local financial system."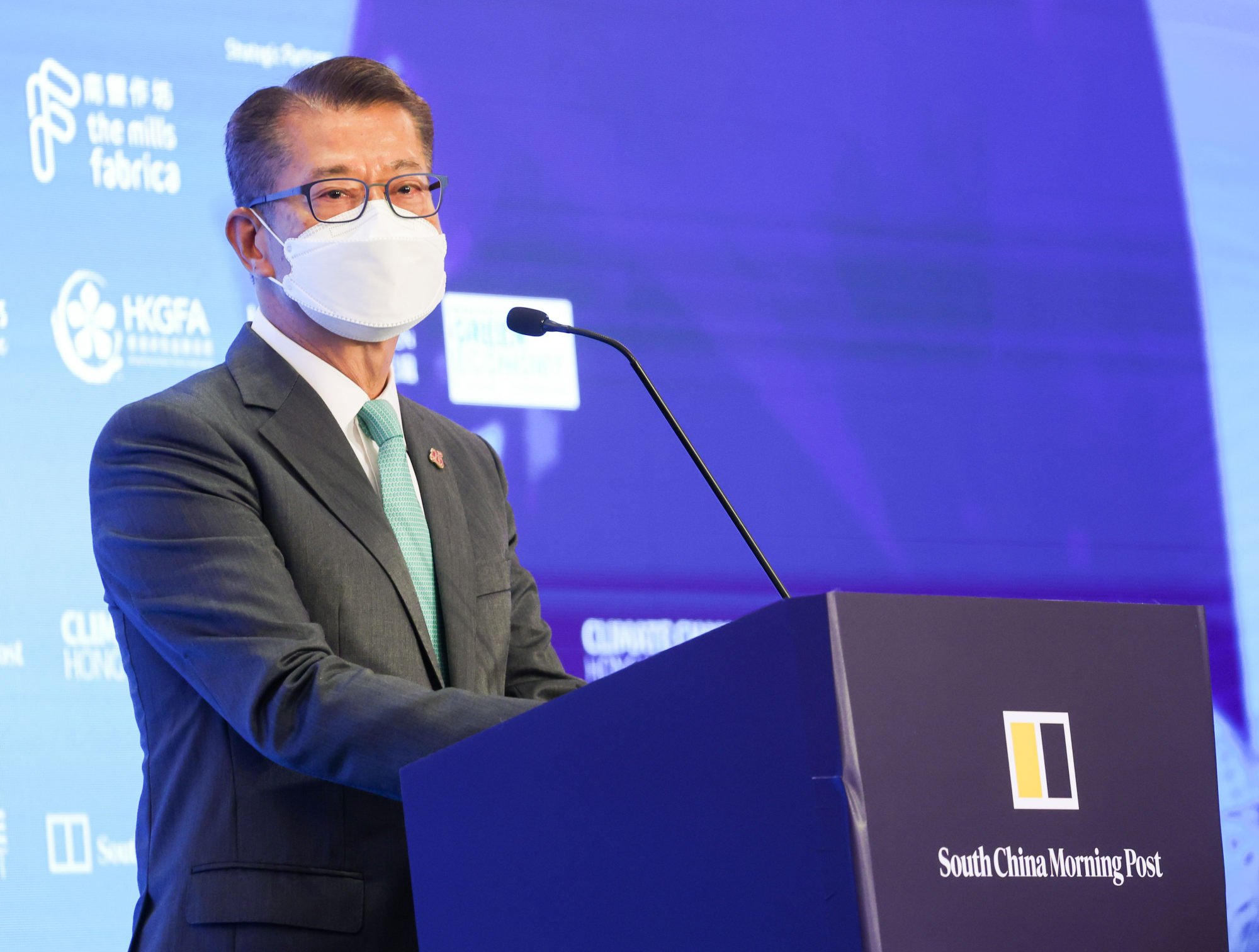 The US Fed raised its key rate to a range of 1.5 per cent to 1.75 per cent, from an initial range of 0.75 per cent to 1 per cent. The move reflects the US central bank's urgency to rein in inflation, which accelerated at a
four-decade high pace of 8.6 per cent
in May.
The higher interest rate in the US is likely to attract global capital, exacerbating the so-called
carry trade
, where currency traders sell low-yielding assets to invest in high-yielding products like the US dollar. That would cause the Hong Kong dollar to weaken as funds leave, requiring the HKMA to intervene to bolster the city's currency under dollar peg since 1983.
"More capital outflow from the Hong Kong dollar market is expected, while the Hong Kong interest rate will gradually catch up with those in the US," the HKMA's chief executive Eddie Yue Wai-man said during a Thursday media briefing after matching the Fed's move. The Fed hike was higher than officials conveyed at the previous meeting, but is "still consistent with recent market expectations," he added.
Global stock markets took the 75-point blow in their stride, with benchmark indexes gaining in eight of 10 major Asian markets, following the 1 per cent rise overnight in the Dow Jones index after the Fed's much-telegraphed move. Major Wall Street banks raised their expectations this week from the previous 50-point increase.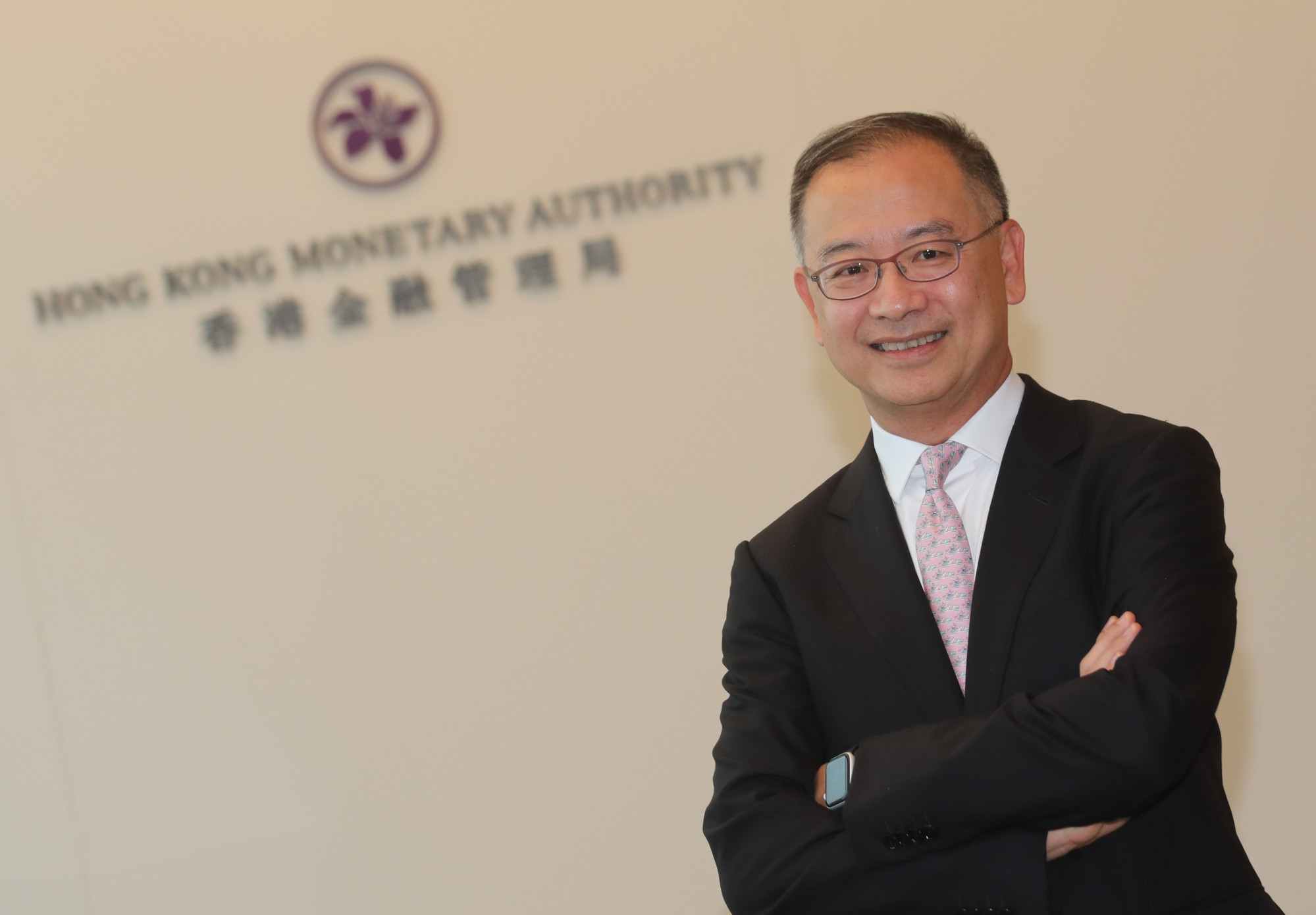 The
Hang Seng Index fell
2.2 per cent to close at 20845.43 on Thursday, reversing an earlier 1.1 per cent gain. The Tech Index slid 3.3 per cent, while the Shanghai Composite Index retreated by 0.6 per cent.
Some major global stock markets slipped into
bear-market territory earlier this week
, the first time in more than two years amid concerns that rising interest rates may tip some major economies into recession.
"The [US] inflation data was so high that it shocked the market," said Raymond Yeung, chief economist for the Greater China region at ANZ Banking Group. "The trend will continue as the US is set to continue to increase interest rates over the next few months."
Hong Kong's commercial banks kept their prime rates steady for now, with
HSBC
, Standard Chartered and
Bank of China (Hong Kong)
- the city's three currency issuing banks and among the biggest mortgage lenders - announcing that they would keep their cost of money unchanged.
During the last interest rate cycle, Hong Kong's banks waited for eight consecutive rounds of 25-basis point increases before raising their prime rates. Still, the current increases by the central banks are faster, and bigger, heralding risks ahead.
Hong Kong's banks have been stress-tested to ensure that mortgage borrowers can service their loans even if the interest rate rises by up to 3 percentage points, Yue said. Higher interest rates are unlikely to lead to negative equity, as property prices remain stable, he said.
The same cannot be said for new borrowers. "Those who plan to apply for a 30-year mortgage loan need to carefully assess if they can afford to repay in a higher interest rate environment," said Yue.
The rising cost of capital comes at a bad time for Hong Kong, as the local economy has been ravaged by a resurgent Covid-19 pandemic that is only beginning to ebb. Months of social distancing rules and closed businesses caused the city's economy to shrink by 4 per cent in the first quarter.
Hong Kong's monetary policy has been run in lockstep with the Fed ever since the local currency was pegged to the dollar in 1983. The city's base rate will rise to about 4 per cent by the end of 2023, according to the 10-step policy that takes the Fed rate to a 15-year high of 3.75 per cent to control inflation.
"The US and Hong Kong interest rate rises are expected to add more volatility to stock markets worldwide," said mReferral Corporation's chief vice-president Eric Tso Tak-ming. "It also means that Hong Kong mortgage borrowers who priced their home loans to Hibor will have to pay more immediately."
Consumers whose mortgages and other loans are based on Hong Kong's interbank offer rates (Hibor) are already starting to feel the pain.
One-month Hibor rose to 0.58 per cent on Thursday, versus 0.14 per cent at the start of the year. A customer with a HK$5 million loan with a 30-year tenor pegged to the one-month Hibor will now have to pay HK$976 more each month versus six months ago.
Long-term funding costs rose even more, with three-month Hibor jumping to a fresh two-year high of 1.17 per cent on Thursday, from 0.25 per cent at the start of 2022. The 12-month Hibor also reached a three-year high of 2.92 per cent, compared with 0.43 per cent in January.
Still, property buyers will only be deterred when the one-month Hibor climbs above 2 per cent, said Tommy Ong, managing director of T.O. & Associates Consultancy. That threshold may be breached by year end, he added.
He said as the Hong Kong market's valuation remains low, capital outflows and HKMA's intervention in the currency market will not have a big negative impact on the local stock market.
Meanwhile, the HKMA once again intervened
in the currency market on Thursday morning,
selling US$1.76 billion to maintain the stability of the currency peg. The authority has stepped in nine times over the past two months, including four times in the past two days.