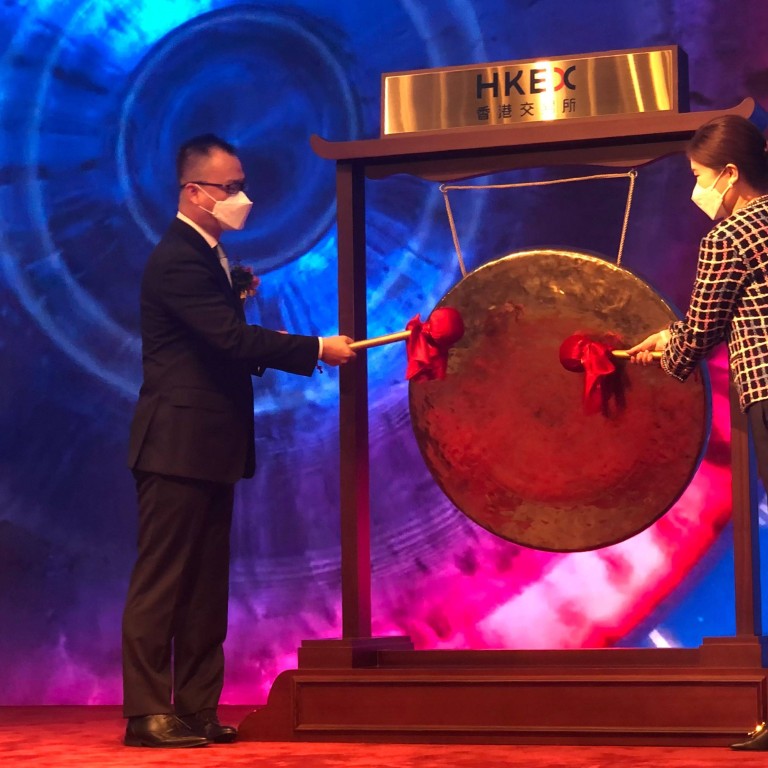 Tianqi Lithium ends trading debut on par as Hong Kong's biggest IPO this year banks on bright industry outlook
Tianqi Lithium's stock price fell as much as 11.4 per cent amid concerns about valuations, social media influence before paring loss
Tianqi Lithium collected HK$13.1 billion in net proceeds by pricing its offering at the top end of the marketed range of HK$69 to HK$82 each
Tianqi Lithium
, Hong Kong's biggest
initial public offering
(IPO) in 2022, ended its first day of trading on par, erasing a drop of as much as 11.4 per cent after the company said industry fundamentals support its earnings outlook.
The stock closed at HK$82, unchanged from the offer price, at the close of trading. It earlier slumped to as low as HK$72.65, deeper than the HK$75.50 level indicated by grey-market prices on Tuesday. The Hang Seng Index flipped to lose 0.2 per cent.
A two-day rout in Tianqi Lithium's shares in Shenzhen preceded its debut, spooking investors. They slumped 14 per cent over two days, having already doubled over the past three months. Postings on mainland social media by a private investor questioned its upside potential.
Shareholders
"should not worry" about the stock prices as the company is operating in an industry with solid fundamentals, President and chief executive officer Xia Juncheng said during the listing ceremony on Wednesday.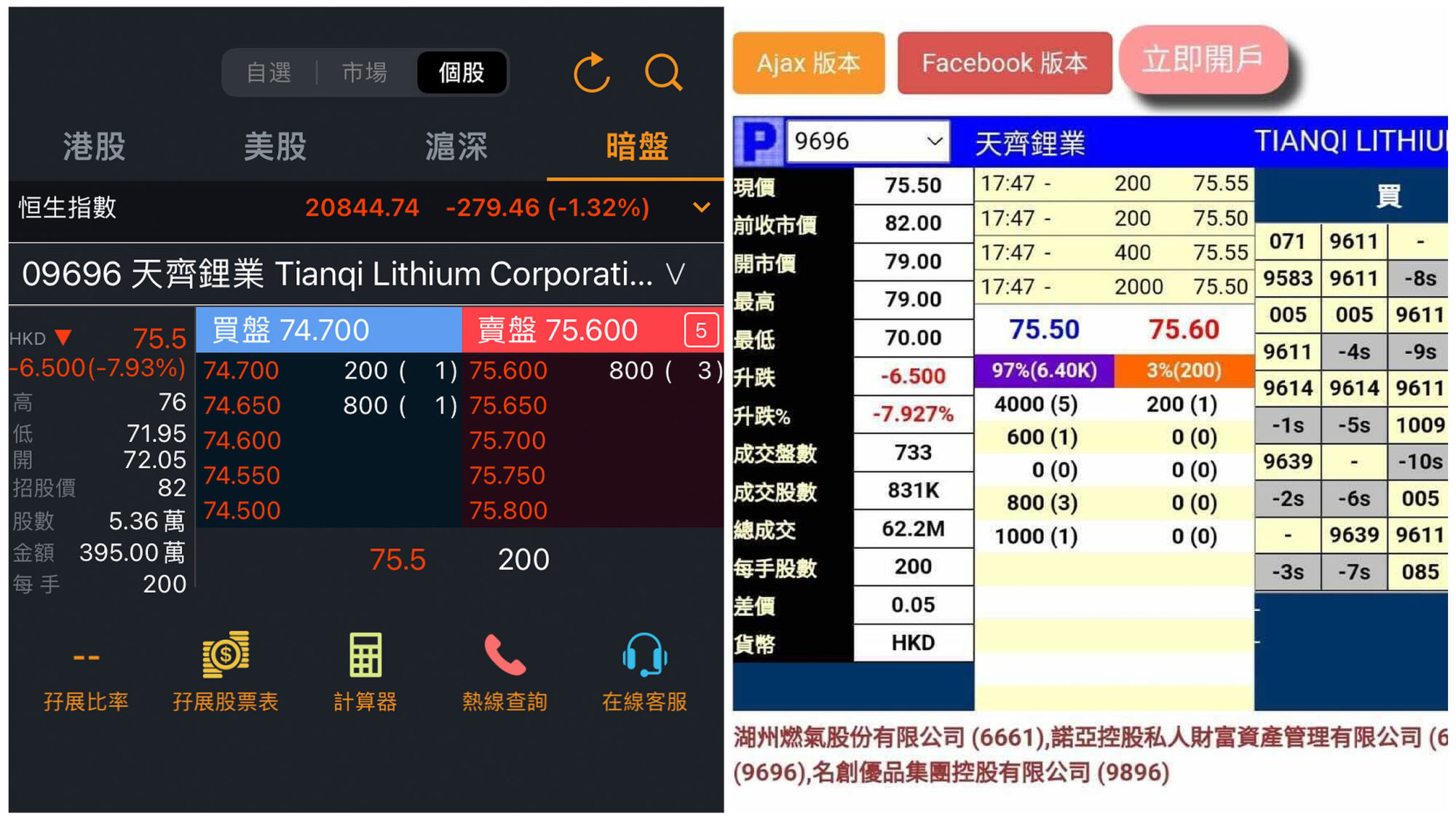 "Lithium prices are based on the law of supply and demand, and in the short term, supply cannot catch up with demand," he added. "Therefore, as long as there's a gap to fill, we are very confident about lithium prices."
Tianqi Lithium, which started trading in Shenzhen in 2020, lost
nearly US$4.5 billion of market value
this week. The wife of a disgraced hedge fund manager said on mainland social media that the stock was overvalued.
The stock climbed 0.6 per cent to 128.60 in Shenzhen on Wednesday to halt a two-day slide, giving it a hefty premium of 83 per cent over the H-shares in Hong Kong. The average premium for Chinese stocks with dual listings stood at about 45 per cent.
Tianqi Lithium will have a market capitalisation of almost US$30 billion. The H-shares represent about 10 per cent of its equity base while its 1.48 billion A-shares make up 90 per cent.
The stock's earlier weakness was "due to the sell-trend partially influenced by negative comments [on the social media]," said Ivan Li, a fund manager with Shanghai-based Loyal Wealth Management. "But in the long term, [the stock price] still depends on lithium's industrial development."
Asia's second-largest lithium compound producer's IPO represents a shot in the arm for Hong Kong amid a dearth of big offerings, given the worsening global economic outlook with rising interest rates and
Covid-19 concerns in China
. It sold 164.1 million new shares at HK$82 apiece, the top end of the HK$69 to HK$82 marketed range.
The net proceeds of HK$13.1 billion ranked the IPO as the biggest in the city since Chinese electric-vehicle maker
Li Auto
raised HK$13.4 billion in August last year, according to exchange filings.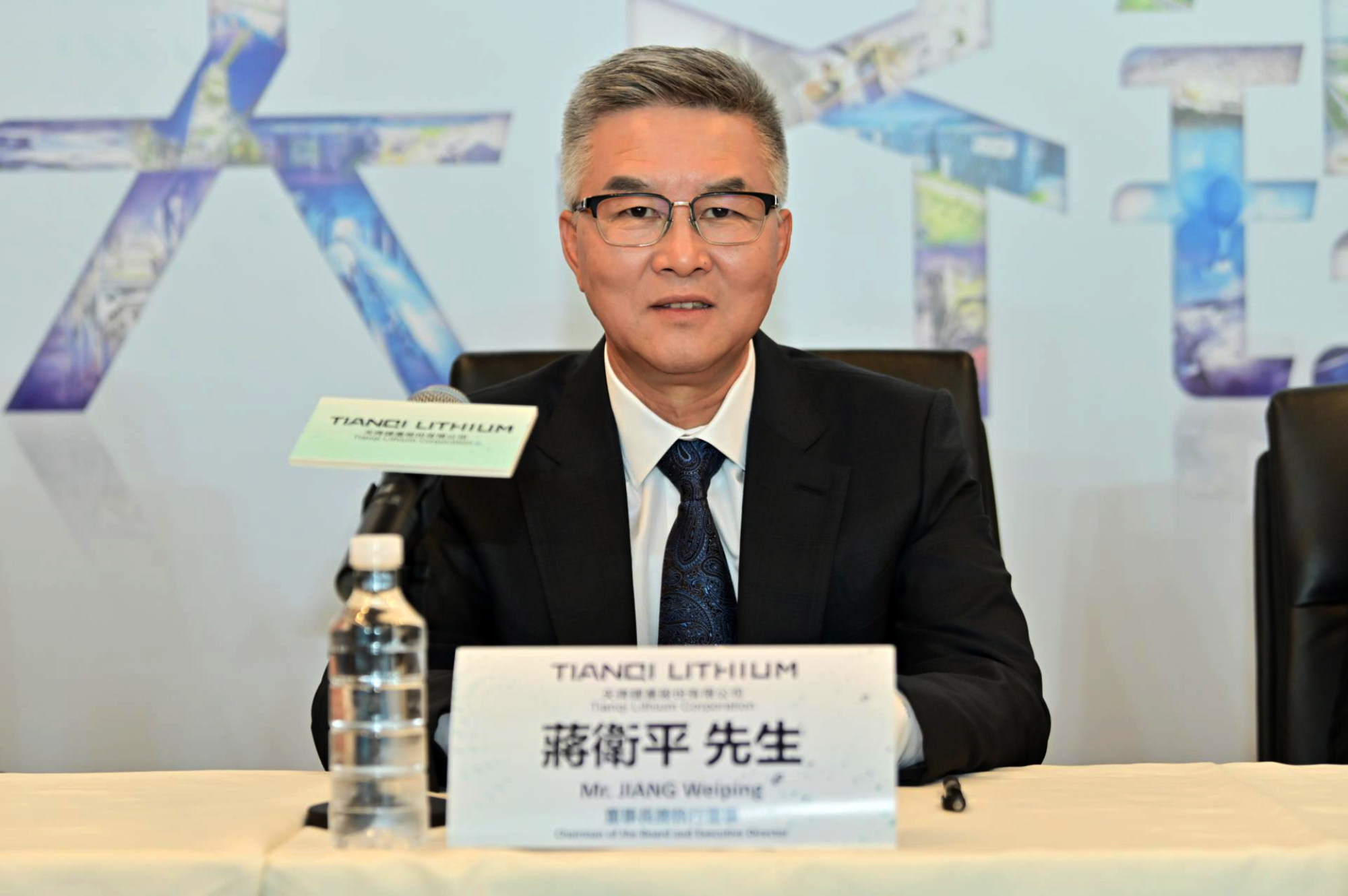 An MSCI index tracking Chinese companies related to energy storage and autonomous vehicles has soared 52 per cent from an April low this year.
Founded in 1995 in southwestern Sichuan province, Tianqi Lithium operates three chemical plants on the mainland. The company has made big strides in the race for raw materials to feed demand for EVs, which has intensified competition for lithium mines globally.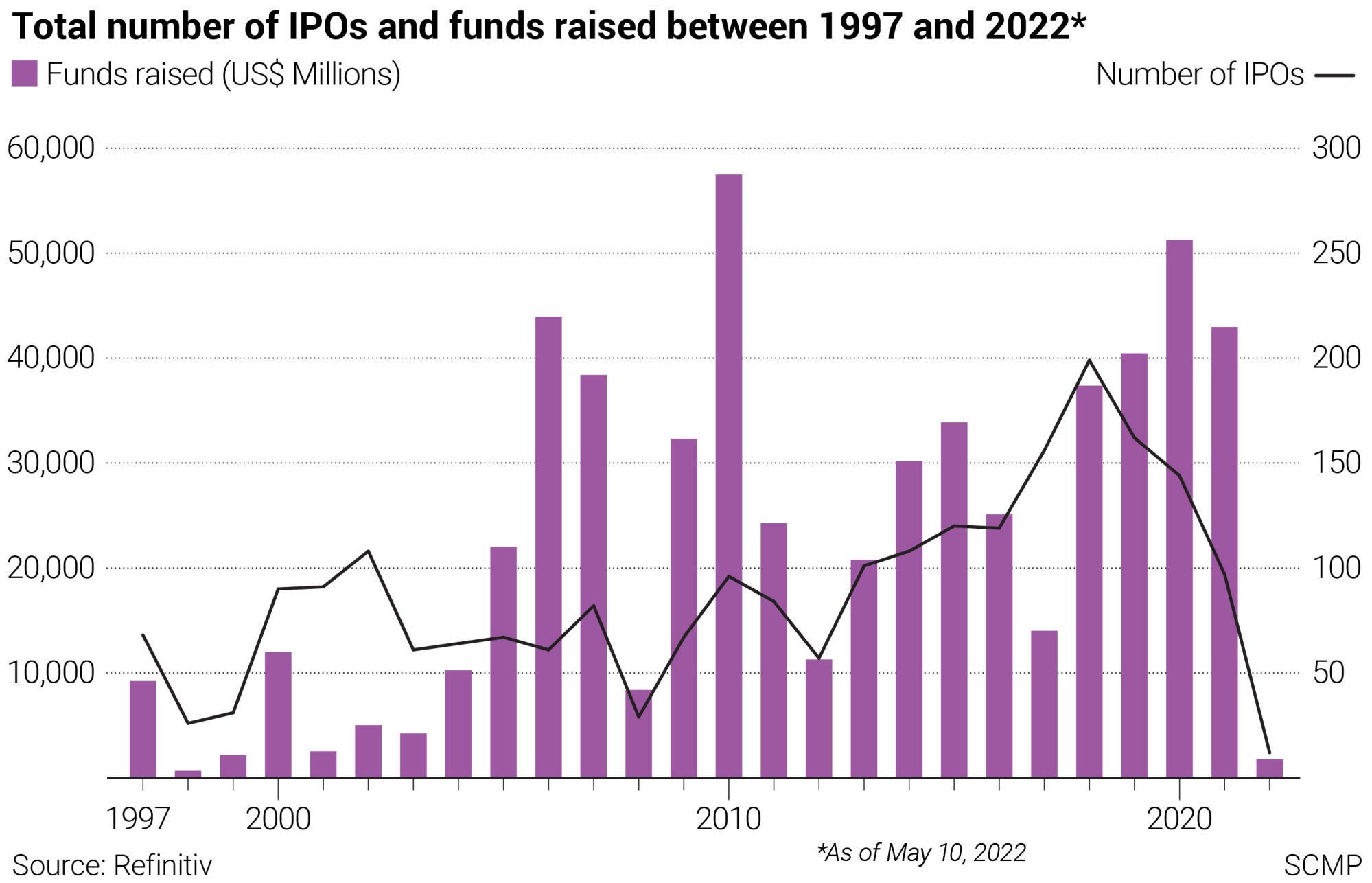 The company spent US$4.1 billion in 2018 to buy Chilean lithium producer
Sociedad Quimica y Minera de Chile
. In 2009, it invested US$600 million in a lithium processing plant in Western Australia in addition to owning a controlling stake in Talison Lithium. Part of the IPO proceeds will be used to repay debt for the acquisitions.
China's market for electric cars, which are mainly powered by lithium batteries, has seen exponential growth. EV deliveries in the country may jump to 6.6 million units by 2025 from 1.17 million in 2020, UBS said.
Additional reporting by Zhang Shidong, Daniel Ren and Cheryl Heng.