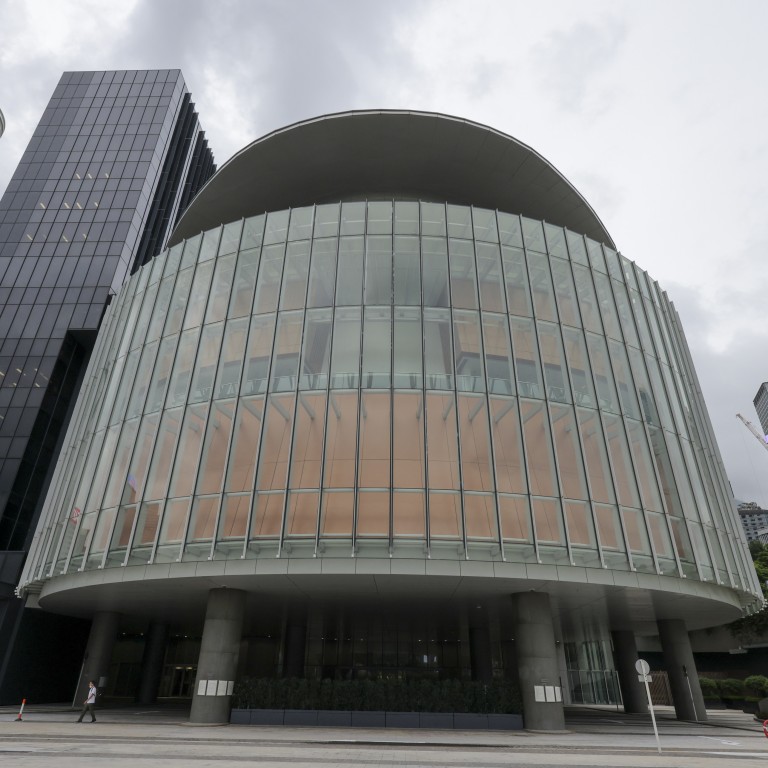 Cryptocurrency start-ups fear new Hong Kong licensing regime falls short of linking them to main street finance
Will new regulations help promote a bigger ecosystem for cryptocurrency assets when opening bank accounts continues to be a challenge for many start-ups, asks Ken Lo of HKbitEX
Hong Kong's consistent approach to regulating cryptocurrency firms does mean there will be more exchanges interested in the new licence, Eventus executive says
Cryptocurrency exchanges and start-ups have expressed concerns that a licensing regime to be introduced in Hong Kong for virtual asset service providers does not go far enough to lift them out of the periphery of main street finance and to level the playing field.
The proposed framework will introduce a mandatory licensing requirement for all cryptocurrency trading platforms. It had its first reading in the city's legislature last week and the government is aiming to enact
the framework into law
through an amendment of the city's anti-money-laundering ordinance by the end of this year at the earliest, according to a government spokesman.
While the incoming framework will open up potential new business opportunities for cryptocurrency exchanges, many banks in Hong Kong are still reluctant about opening accounts for cryptocurrency-related businesses, said Ken Lo, co-founder of
Hong Kong Digital Asset Exchange
(HKbitEX).
"Regulation of virtual assets is a global trend and will result in more transparency in the sector," he said. "But the question now becomes – will the new regulations help promote a bigger ecosystem for cryptocurrency assets when opening bank accounts, for example, still remains a challenge for many start-ups?"
Industry players say banks' reluctance to provide services to cryptocurrency start-ups has proved to be a challenge to their growth, as the sector has been largely unregulated until recently.
HKbitEX applied for a virtual asset trading platform licence from Hong Kong's Securities and Futures Commission (SFC), an older licensing framework introduced in 2019
based on an opt-in regime
, in April 2020. Lo said he was hopeful of getting in principle approval by the end of this year.
BC Group's
subsidiary OSL was the first digital asset platform licensed by the SFC in late 2020. Hashkey obtained an in principle approval in April.
As part of the new framework, licensed exchanges will only be able to offer services to professional investors initially, while misconduct such as fraudulent transactions involving cryptocurrency assets will be subject to a fine of up to HK$10 million (US$1.3 million) and 10 years' imprisonment.
A big consideration that will weigh on cryptocurrency exchanges is the new framework limiting virtual asset service providers to only professional investors initially, said Gaven Cheong, head of investment funds and a partner at PwC Legal based in Hong Kong.
"Exchanges that are operating outside Hong Kong and have traditionally been servicing retail investors would then need to weigh the cost of compliance against the potential revenue that they could get from this market going forward," Cheong said.
There are about 60 cryptocurrency exchanges and over-the-counter trading platforms in Hong Kong, according to industry players.
Brokerages will also be an important medium apart from banks that could help broaden investors' participation into cryptocurrency assets. To promote Hong Kong as a virtual asset hub there should be further clarity on how they could also participate in the sector, industry players said.
The requirement for intermediaries to conduct virtual asset knowledge tests among clients and restricting them to only partner with SFC-licensed platforms means that activity in cryptocurrency assets among licensed brokerages and fund houses has remained largely muted this year, Cheong said.
The new licensing regime will also come amid a "cryptocurrency winter" that has seen the market capitalisation of two-thirds of cryptocurrencies slashed to just US$910 billion this year, following the
collapse of stable coins
such as TerraUSD and the
implosion
of hedge fund Three Arrows Capital and lender Celsius Network. Bitcoin has plunged 72 per cent from an all-time high of US$68,980 reached last November to below US$20,000 currently.
The city's consistent approach towards regulating cryptocurrency firms does mean that there will be more exchanges interested in the new licence, said Vince Turcotte, director of digital assets in Asia-Pacific at Eventus, a software provider of trade surveillance and market risk solutions.
"Many start-ups are still considering getting a licence in Hong Kong as they want to continue to compete for business in this market," Turcotte said.