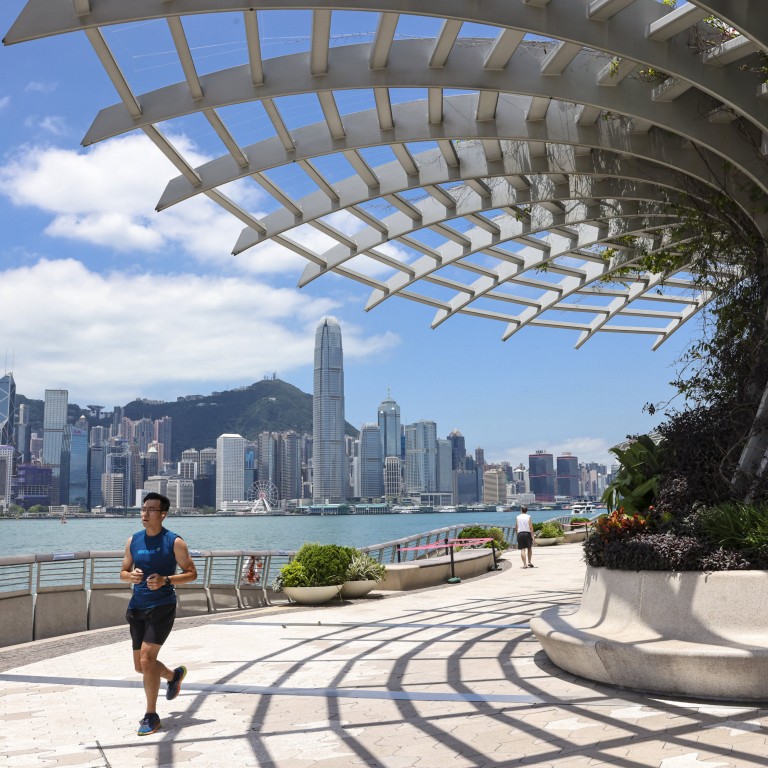 Exclusive
Hong Kong hires officer in Europe to attract family offices to invest in the city, Greater Bay Area, official says
The government will station an officer in Brussels to encourage European family offices to invest in the city and use it as a gateway to the GBA
The combined value of overseas deals done by European family offices rose from US$144.2 billion in 2016 to US$227.6 billion in 2021, a PwC study found
The Hong Kong government will station an officer in Brussels, the home of the European Union, to encourage
European family offices
to invest in the city and use it as a gateway to the Greater Bay Area, the
South China Morning Post
has learned.
It marks the latest effort by the government to promote the city as a
hub for family offices
, a goal put forward by Financial Secretary Paul Chan Mo-po in his budget speech in 2021.
"Family offices here in Europe have a great interest in Hong Kong and the Greater Bay Area," said Eddie Cheung, the head of the Hong Kong Economic Trade Office in Brussels in an interview with the Post.
Cheung, who has been busy hosting events promoting the 25th anniversary of the city's handover to China, has contacted many wealthy families in the EU who are interested in investing in Hong Kong.
"The business contacts we have met during the many handover events are realistic and they just want to know more about the business opportunities in China, particularly the Greater Bay Area," he said. "Hong Kong is the ideal location for them to learn more about the mainland business environments."
The new officer is going through recruitment process and will report for duty in Autumn, Cheung said.
Based in Cheung's office, the new officer will handle promotional work in Germany, France, Italy, Switzerland and other European countries to attract family offices to invest or set up subsidiaries in Hong Kong.
"Family offices tend to be conservative and seek to diversify risk," Cheung said. "Hong Kong's attractiveness is that it is a pivotal centre for family offices' diversification strategy to gain exposure into assets in mainland China and Asia."
The combined value of overseas deals done by European family offices rose from US$144.2 billion in 2016 to US$227.6 billion in 2021, having dipped to US$152 billion in 2020 because of the pandemic, according to the PwC Family Office Deal Study which tracks deals of 5,200 family offices worldwide.
As the value of acquisitions by European family offices grows, there is a rising trend of so-called "club deals" in Europe – where a family office co-invests with other investors in an acquisition. In 2021, a third of all deals were club deals, compared to 8 per cent in 2016, the PwC report said.
"European family offices may find more partners for big club deals in Hong Kong as it is an international financial centre," Cheung said.
InvestHK, a government agency that promotes the city as an international financial centre, launched a family office team in June last year.
The Brussels family office head will be part of the international team of InvestHK vying to attract more wealthy families to come to Hong Kong to invest their fortunes and manage their succession planning.
Dixon Wong, head of the InvestHK family office team, said lawmakers will debate and vote on a bill later this year offering tax incentives to family offices that hire at least two people in Hong Kong and have annual operating expenses of at least HK$2 million (US$250,000).
"The tax incentives, as well as the Wealth Management Connect scheme introduced last year, will help attract more family offices to set up in Hong Kong," Wong told the Post in an interview.
Cheung said European investors would not be affected by short-term changes in market sentiment, as they tend to eye long-term investment in start-ups, property and companies.
Still, Hong Kong is one of very few markets that still requires visitors to undertake seven days of quarantine, which makes it hard for family offices to carry out due diligence here.
"Of course, it would be best if Hong Kong did not have any quarantine rules. However, for an investment with a 10 or 20 year horizon, the seven-day quarantine period is somewhat acceptable," Cheung said.