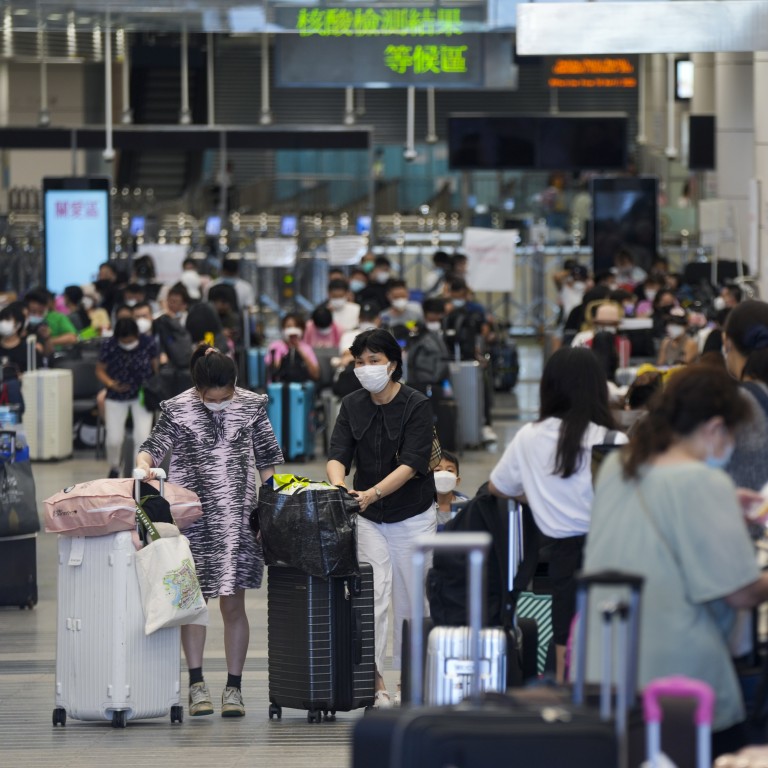 Two thirds of mainland customers in Greater Bay Area want to buy insurance products in Hong Kong, survey shows
Reasonable premiums, wide product range and high yields are the attraction, survey by Deloitte and BOC Life shows
Mainlanders were the biggest spenders on Hong Kong insurance policies before the pandemic brought cross-border traffic to a standstill
The bay area is a development zone mapped out by Beijing three years ago that aims to promote trade and capital flow among 11 cities in southern China to create an economic powerhouse similar to the bay areas in the US and Japan.
It consists of Hong Kong and Macau as well as nine cities in Guangdong province.
Mainland Chinese were the biggest spenders on Hong Kong insurance policies before the pandemic brought
cross-border traffic to a standstill
over the past two years. Since then they have all but disappeared from the market.
Hong Kong regulations require mainland customers to visit the city in person to buy insurance products here. The closure of the border to contain the Covid-19 pandemic cut down the number of mainland visitors by 98 per cent to just 65,921 last year, according to the Hong Kong Tourism Board.
They spent HK$688 million (US$87.65 million) on life and medical insurance policies in Hong Kong in 2021. Accounting for just 0.4 per cent of the total, that was the lowest in a decade, according to data from the Insurance Authority.
At the peak in 2016, they bought HK$72.68 billion worth of policies, representing 39 per cent of all premiums collected in the city.
"Mainland customers will come back
once the border is reopened
, as the insurance industry has a wide range of products to provide protection for them," said Selina Lau, chief executive of the Hong Kong Federation of Insurers, an industry body of 138 insurance companies in the city.
The pandemic is likely to have highlighted the need for customers in mainland China to get protection. Some 64 per cent of respondents indicated a strong interest in buying critical illness coverage, while 63 per cent wanted to buy medical insurance products in Hong Kong.
"To address the protection gap and as a first move, insurers need to review their strategy and tactics to position themselves as a top-of-mind brand in the Greater Bay Area market," said Joanna Wong, a partner and Hong Kong insurance leader at Deloitte China.
The survey also showed 72 per cent of Hong Kong customers like to buy insurance policies directly through an agent. Just 17 per cent said they would rather use a digital app.
Their mainland counterparts were evenly split between buying through agents or using online tools, with each at around 40 per cent.
Hong Kong insurers would need to offer more digital services to meet the needs of these customers, Wong said.