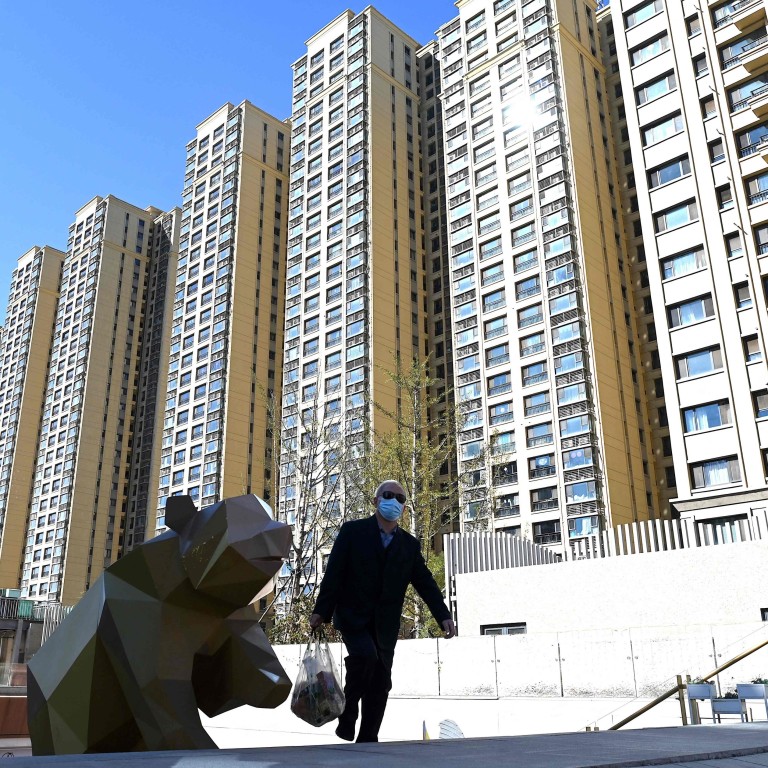 Evergrande crisis: property developer's CEO and financial chief forced out amid loan inquiry
Shawn Siu, an executive director, will take over for CEO Xia Haijun amid push by creditors to liquidate debt-wracked company
Change at top comes as Evergrande conducts independent inquiry into US$1.9 billion in deposits pledged as loan guarantees
Embattled property developer China Evergrande Group's CEO and financial chief have been forced out amid an internal inquiry into 13.4 billion yuan (US$1.9 billion) in deposits used as security guarantees for bank loans, which were later seized by creditors.
Evergrande, the mainland's second-largest developer by sales, said on Friday that Xia, Chief Financial Officer Pan Darong, and an executive of its Hengda Real Estate Group subsidiary were all asked to resign after the internal inquiry uncovered their involvement in the loan arrangement.
The company said a committee conducting the investigation would seek to conclude the inquiry as soon as possible and issue a report.
Evergrande in December failed to pay the interest on US$645 million and US$590 million of junk bonds, even after a grace period, triggering a cross-default on its other borrowings.
The financial health of Evergrande and other property developers has been a major concern for investors over the past year, in part because of the large role the property market plays in China's economy.
The property sector is facing further pressure as homeowners at more than 300 projects across the mainland are refusing to pay their mortgages in protest over construction delays.