AI, machine learning tech promises US$600 billion annually for China economy as it pervades industries, says McKinsey
The consulting firm expects AI to create annual economic value equivalent to 3.7 per cent of China's current GDP as it finds its way into more applications
To unlock that value, further investments are required in data ecosystems, technology, talent and business models, alongside standards and regulations
Wider use of artificial intelligence (AI) technologies in industrial processes, medical research, autonomous vehicles and many other applications will create economic value of US$600 billion a year for China, but additional investment is needed to unlock that windfall.
According to McKinsey & Co, AI-enabled offerings including facial recognition and machine learning will boost economic output and reduce costs as financial, consumer, manufacturing and technology companies meld them into processes, products and services.
Efforts to fully commercialise AI technologies are expected to come to fruition in the coming decade on the mainland, providing value equal to 3.7 per cent of national gross domestic product (GDP), or US$600 billion, the global consultancy said.
"Unlocking the full potential of the AI opportunities typically requires significant investments – in some cases, much more than leaders might expect," McKinsey said in a report published last month.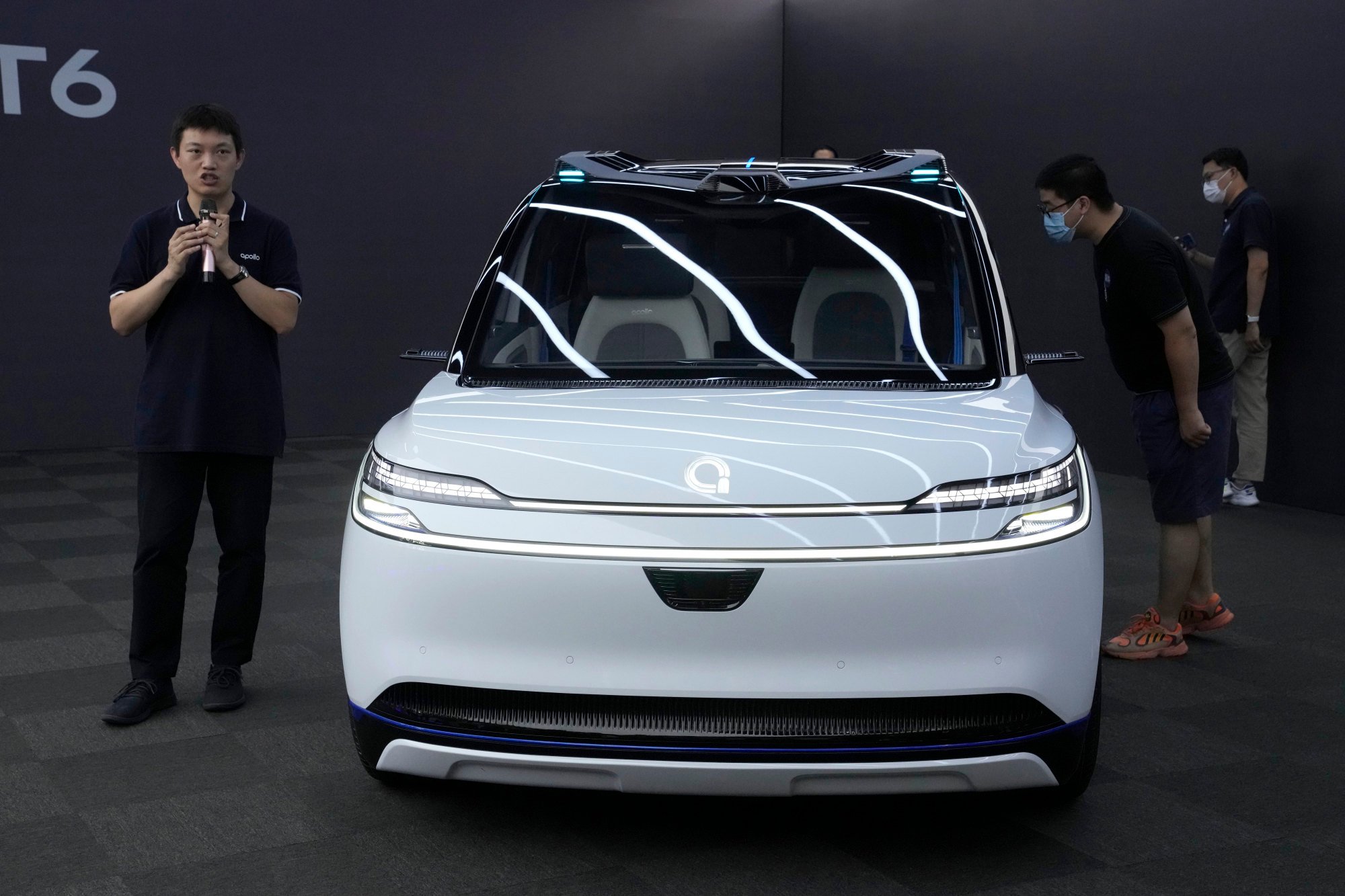 Investments are required on multiple fronts, including the data and technologies to underpin AI systems and the right talent to build the systems. In addition, new business models and partnerships are needed to create data ecosystems, in tandem with the development of industry standards and regulations.
"The prospect is bright and the road to success appears to be convoluted," said Cao Hua, a partner at private equity firm Unity Asset Management. "Autonomous driving is obviously the next battleground for AI players based on its business scale and growth pace."
Data by research firm IDC showed China's AI software market jumped 43.1 per cent on year to US$5.3 billion in 2021. Annualised growth of the market is expected to hover above 34 per cent between 2021 and 2026, it said.
Stanford University's AI Index, which assesses AI advancements worldwide in terms of research, development, and economy, ranks China among the top three countries for global AI vibrancy.
At present, the finance, retail, and tech sectors are leading AI adoption on the mainland.
For example, e-commerce firms use AI applications to analyse consumer data and behaviour to increase customer loyalty and revenue.
Xu Li, chief executive of China's leading AI firm, SenseTime, said massive investment to build AI infrastructure in the coming years, amid increasing scale of new businesses such as autonomous driving, could eventually enable billions of people to access AI technologies.
McKinsey predicted that the mainland's automotive market, the world's largest, could deliver US$380 billion in economic value for the AI sector each year as new technologies find use in autonomous vehicles, vehicle personalisation and fleet-asset management.
Computer-vision technologies are useful in data analysis and monitoring of cars and drivers, which can be applied in intelligent cockpits, autonomous driving and smart-city applications.
Innovations in process design, using AI applications such as collaborative robotics, can lead to another US$100 billion in value creation in China's manufacturing sectors, McKinsey said.
The marriage of AI technology with China's life-sciences industry could accelerate drug discovery and clinical trials by helping to structure medical research and patient medical data.
SenseTime, now Asia's largest AI software provider, has a 22 per cent share of the country's computer-vision market. Surveillance camera makers Hangzhou Hikvision Digital Technology, Zhejiang Dahua Technology and Megvii Technology are also leading adopters of AI.
Last year, AI start-ups in China obtained US$17 billion in funding from private equity and venture capital investments, representing nearly one-fifth of the global total, according to McKinsey.