NFTs
Get more with myNEWS
A personalised news feed of stories that matter to you
Learn more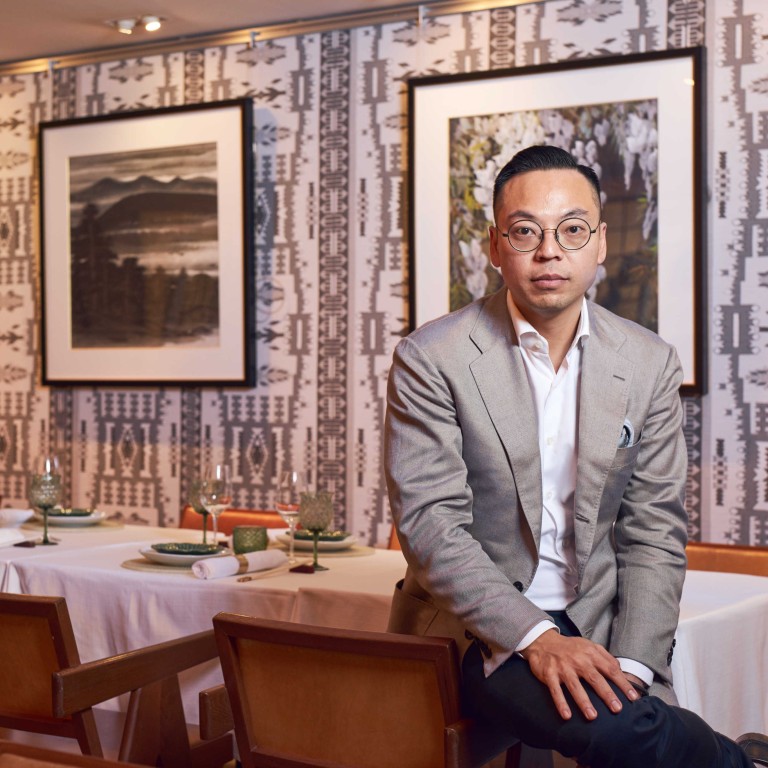 From actor Louis Koo to Michelin-star restaurateurs, Hong Kong businesses are turning to NFTs to keep customers hooked
Hong Kong business owners are embracing NFTs to keep foodies, movie fans hooked
New NFT project enables diners to get the top table, without the wait
Hong Kong business owners are increasingly looking to
non-fungible tokens
(NFTs) to help monetise their brands and reward customers and staff.
A local restaurant group has teamed up with a blockchain investor to create a marketplace for Michelin-starred tables and cut out the queue.
Jia Group, the owner of AndÕ, Louise, Mono and Duddell's, which have all received one Michelin star this year, has partnered with Jehan Chu, the founder of blockchain-focused venture capital firm Kenetic, in an
NFT project
called Gourmeta.
Gourmeta's co-founders, Yenn Wong, chairwoman of Hong Kong-listed Jia Group, and her husband, art collector Alan Lo, did a soft launch in May by auctioning off several tables – some with direct access to the head chefs. The highest bid was US$1,218 for an NFT entitling the winner to a reserved table for six.
"The restaurant business is capital-intensive, with thin margin and high costs. People get involved in it primarily as they are doing what they are really passionate about," said Lo. "But with Web 3, we can now tap into the creator economy and generate additional value for the restaurateurs and chefs."
Gourmeta is not trying to replace the traditional online booking system, which still has value, said Lo.
But by allocating a certain portion of tables via NFTs, it can create "trading liquidity" for hard-to-get restaurant reservations and make gastronomy more accessible. It alters the hidden rule of "unless you know someone, you can't cut the queue", Lo said.
Through a blockchain-based smart contract, NFT holders who want to forfeit their bookings can sell them in a secondary marketplace, enabling the restaurant owners and chefs to also get a cut of the selling fee automatically as the token is sold to each subsequent buyer.
Gourmeta aims to initially build a network of 50 restaurants globally at Michelin-star or equivalent quality.
Holders of the NFTs will be able to use the avatars in a mobile game associated with the film, to be launched in mid-August.
The NFTs will be minted on the ethereum blockchain on Saturday, with the first batch of 2,000 tokens carrying a fixed price of 0.15 ether, or US$243 based on the August 4 price.
"These NFTs are the first series of a long-term Web3 and entertainment intellectual property integration project. They provide utilities to users by merging virtual and physical worlds," said Ella Wong, chief financial officer at One Cool Group.
Collectors had sent more than US$37 billion to NFT market places as of May 1 this year, data from Chainalysis shows, not far off the US$40 billion sent during the whole of 2021.
"NFTs that are generally associated with digital arts would not be considered as securities," said Ian Liu, a partner at law firm Deacons.
"If an NFT is not intended to be a security, it is advisable to state clearly in [its] terms of use the nature of the NFT, and that a fee may be charged for using the NFT, its underlying assets or systems."