Bonds
Get more with myNEWS
A personalised news feed of stories that matter to you
Learn more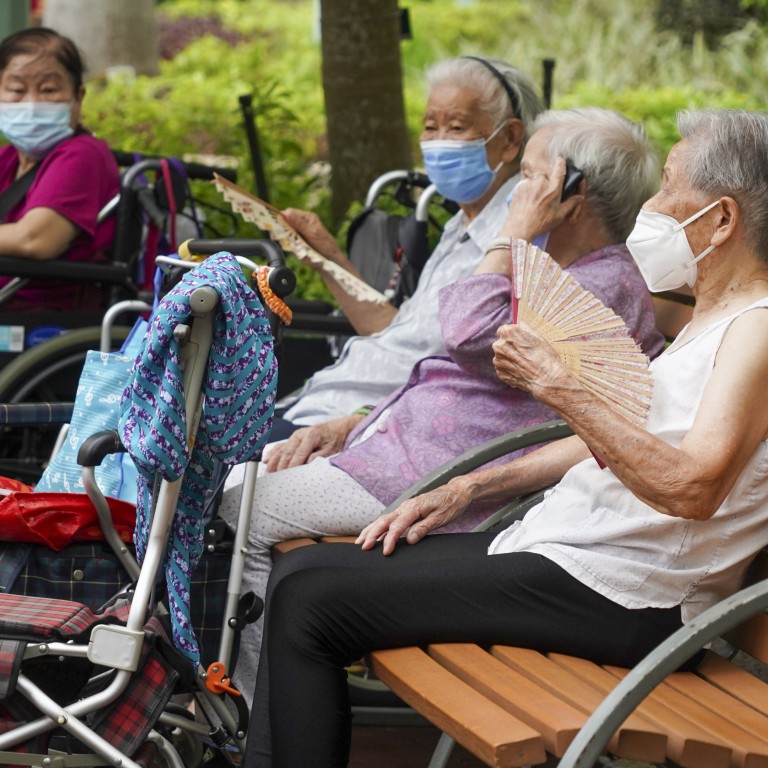 Hong Kong raises size and guaranteed returns on its Silver Bond aimed at city's 2 million elderly citizens
The guaranteed annual rate for the three-year bond has been raised to 4 per cent from 3.5 per for the previous batch issued a year ago
'We believe such a return will give [Hong Kong's elderly citizens] a safe investment instrument,' says Clara Chan, an executive director at the HKMA
The Hong Kong government has increased the size and guaranteed returns for its latest batch of
Silver Bonds
, offering some
2 million senior citizens
an investment that could help safeguard their savings against inflation.
For the seventh batch of the
inflation-linked bonds
aimed at people aged 60 and above, the government has raised the size of the offering to HK$35 billion (US$4.5 billion), from the HK$30 billion issued in the last tranche a year ago.
It may choose to increase it again, to a maximum of HK$45 billion, according to Clara Chan, executive director (monetary management) at the Hong Kong Monetary Authority (HKMA), the city's de facto central bank.
"In our consideration, in raising the annual return to 4 per cent, we have considered the uncertainties surrounding the macro economic environment, and the Covid pandemic situation. We believe that such a return will give [Hong Kong's elderly citizens] a safe investment instrument," said Chan.
Hong Kong has so far dodged the inflation crisis gripping countries such as the US and the UK amid surging energy and food costs. Its consumer prices rose 1.8 per cent year-on-year in June, faster than the 1.2 per cent recorded in May.
"With uncertainties in where inflation rates will be globally, we believe that 4 per cent is an attractive return for investors, and the current Silver Bond offering will be oversubscribed," said Arnold Chow, deputy general manager of the personal digital banking products department at Bank of China (Hong Kong).
The lender and HBSC are the joint lead managers for the bond offering.
To prevent an overconcentration of the bonds in the hands of a small number of investors, the maximum allocation per person is capped at HK$1 million. The minimum subscription is HK$10,000.
Introduced in 2016, the Silver Bond programme is designed to provide an investment product with steady returns for senior residents of Hong Kong. At the same time, it aims to encourage financial institutions to tap into the potential of the city's "silver market" by introducing a wider spectrum of products for people above retirement age, the government said when the programme debuted.
"For the past 13 years the Exchange Fund has been investing the proceeds raised from the various government bond programmes it has achieved positive returns," said Chan. These favourable returns have enabled the government to deliver the agreed coupons back to bondholders, she said.
Subscription for the bond will run from August 23 to September 2, with the final issue size and subscription results to be announced no later than September 9. Investors can apply through 20 placing banks and 27 securities brokers.
But bondholders can choose to sell them before maturity back to the government at parity, and they will receive the outstanding, unpaid interest on top of the principal.