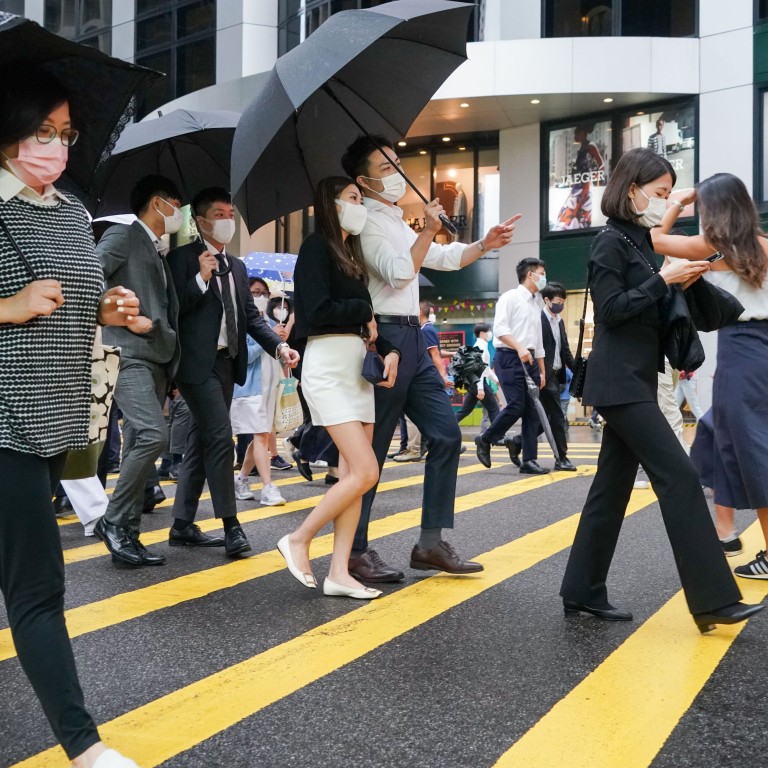 Nine out of 10 Hong Kong employees prefer working from home … but they may not have a choice, says PwC study
Eighty-nine per cent of those polled said they would rather work remotely, while only 45 per cent actually have that option
The survey also found employees are demanding more advanced technology skills, but companies are failing to provide the training
PwC's Hopes & Fears 2022 report, released on Thursday, surveyed 1,043 employees across the city in March.
The survey also found employees are demanding more advanced technology skills, but companies are falling behind in providing digital training.
"Employers are advised to uphold workplace flexibility and experiment with different modes of working," said Michael Cheng, people and organisation advisory digital lead partner at PwC Hong Kong.
"Employers can continue to seek new ways of improving hybrid working experiences by providing employees with more digitalised tools and trainings, and taking a more holistic approach to addressing retention risks such as pay and career development for those who cannot work remotely or in a hybrid format."
Another lender, DBS Bank, extended its work-from-home allowance to up to 40 per cent in last year.
"In general, employers find people working from home are not as productive and responsible compared to those who work in the office," said Simon Wong Ka-wo, the chairman of the Kampery Group, a wholesaling company.
Albert Wong, a member of CPA Australia's Greater Bay Area committee, said remote working can be made more efficient if companies are prepared to invest in the right technology.
"Video conferencing and group collaboration tools, as well as cloud computing may help to facilitate the work-from-home environment," said Wong.
"Employers should determine the most effective way of delivering the technology content, and collect feedback and observe if the staff really practice these digital skills."
"Flexible working is likely to remain a global trend and will lead to slow demand growth for working in the office," said Marcos Chan, executive director and head of research at CBRE.
However, people are likely to return to the office as quarantine measures ease and borders fully reopen, he added.
The PwC survey also highlighted a skills gap. Half of the Hong Kong employees surveyed said they found it hard to pick up technical or digital skills, higher than the average of 36 per cent globally.
Furthermore, 45 per cent said they had no opportunity to learn as companies do not provide the necessary training schemes.
"Because the impacts of technological force are felt strongly by employees, business leaders should utilise digital technologies to develop more integrated, flexible, and lower-cost tools, resources, and learning channels," said Cheng.