Standard Chartered banks on carbon trading, as pullback in rate hikes, easing currency volatility muddy second-half outlook
Second-half business will be challenging because of subdued volatility, says head of Hong Kong and Greater Bay Area financial markets
Carbon credit trading 'is the way forward', says Standard Chartered's John Thang
Expectations of a pullback in US interest rate increases and lower currency market volatility are likely to pose challenges for
Standard Chartered's
capital markets and trading business in the second half of 2022.
But the lender's new
carbon credit business
will mitigate a likely drop in business activity, amid clients' growing demand for trade in carbon credits with counterparts in Europe, said John Thang, Standard Chartered's head of financial markets in Hong Kong and Greater Bay Area.
For the full year, the bank's Hong Kong financial markets business – credit markets, macro trading, financing and issuance – is expected to grow by "a single digit" from a year earlier, after overall income stayed flat for the six months ending June, Thang said. Globally, the division is the biggest of the bank's six business lines, accounting for more than a third of its operating income.
"Interest rate and foreign-exchange hedging demand from our clients is likely to slow down in the second half, as rate hike expectations and currency volatility ease," he said. "The jury is still out [on whether] we will have stagflation or a recession."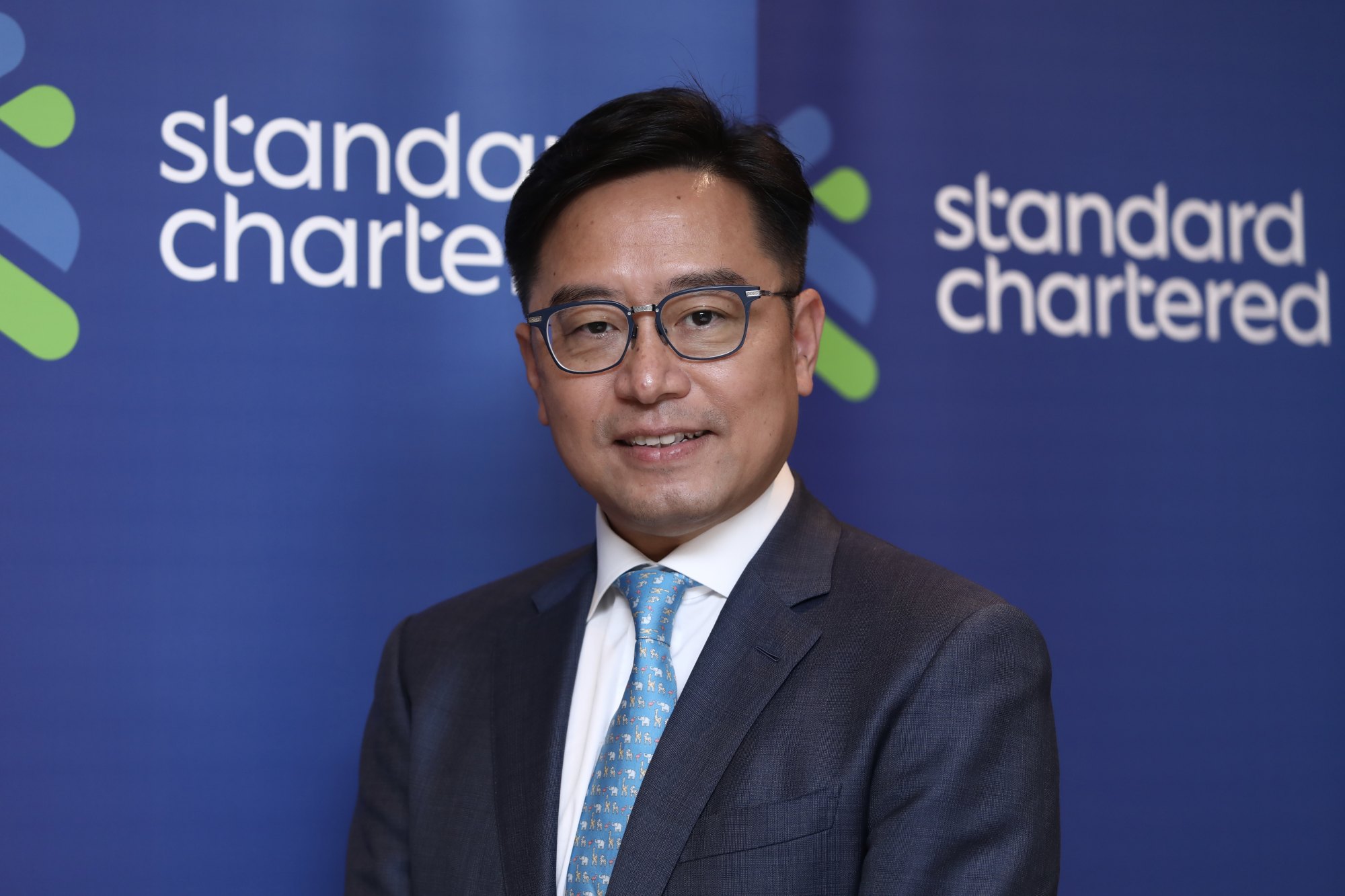 The bank expects that the US Federal Reserve will raise its target rate until it reaches 3.5 per cent by December, before keeping it unchanged for a while in 2023. The
Fed has raised its key rate four times this year
, lifting it to a target range of 2.25 per cent to 2.5 per cent in July from near zero earlier this year.
An easing in the US dollar index, a gauge of the dollar's value against a basket of foreign currencies, will coincide with the rate hike. The gauge's gains are likely to fizzle out in the second half, leaving various foreign-exchange rates less choppy, Thang said. The dollar index is up 9.8 per cent year to date.
This pullback in volatility is bad news for rate and foreign-exchange traders, as companies hedge less and traders spot fewer opportunities to profit from big market swings.
But in commodities, Standard Chartered will invest more to facilitate China and Hong Kong clients' growing need to buy or sell carbon credits, a new set-up launched in Hong Kong late last year, he said.
"Carbon credit trading is the way forward. Many of our clients are engaged in activities that are tied to carbon emissions, as their [businesses] are either a carbon credit supplier or buyer," Thang said. "We see a lot of potential in this new business."
China started its national emissions trading scheme in 2021, in line with Beijing's goal of achieving a
65 per cent reduction
in carbon intensity per GDP unit by 2030 and net-zero emissions by 2060. The scheme initially covers more than 2,200 companies in the power sector – businesses that together accounted for about 40 per cent of China's carbon dioxide emissions.
Thang's team is currently helping companies with operations in China and Hong Kong trade products that are linked to carbon credits issued by the European Union emissions trading scheme. In Hong Kong, the bank is also a founding member of
Hong Kong Exchanges and Clearing's
international carbon market council, launched in July, which seeks to develop an international carbon market in the city.
Thang's comments came after the emerging markets-focused lender last month reported 18 per cent year-on-year growth in its second-quarter net profit to US$818 million. Standard Chartered was helped by a recovery in several Asian markets from the Covid-19 pandemic.
Among its five biggest markets,
Hong Kong was the only
one to report a decline in operating income in the first half, as underlying pre-tax profit dropped by nearly half to HK$419 million (US$53.5 million) in the first six months of the year. Still, Standard Chartered said, its business in the city remained "resilient".