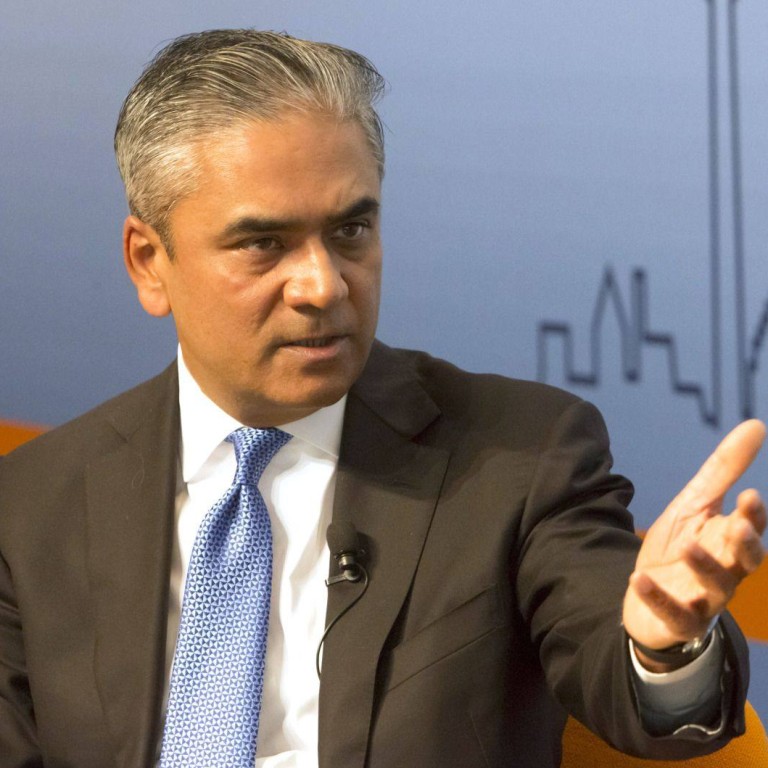 Anshu Jain, former head of Deutsche Bank, dies after protracted battle with cancer
Jain headed Deutsche Bank alongside Jürgen Fitschen from 2012 to 2015. He left Germany's largest financial institution in the summer of 2015
The Indian-born Briton had a reputation as an unscrupulous investment banker, and the bank saw numerous scandals during his three years as co-chief executive
The former head of Deutsche Bank, Anshu Jain, has died at the age of 59 after a long illness, the German lender announced on Saturday.
Jain headed Deutsche Bank alongside Jürgen Fitschen from 2012 to 2015. He left Germany's largest financial institution in the summer of 2015.
Jain had played "a formative role in the development of Deutsche Bank" over two decades and played a key role in building the group's global capital markets business, the bank said.
Chief executive Christian Sewing recalled the manager's "passionate leadership" and "intellectual brilliance."
"He deeply impressed many of us with his energy and loyalty to our bank," Sewing said.
The Indian-born Briton had a reputation as an unscrupulous investment banker, and the bank saw numerous scandals during his three years as co-chief executive.
The family wrote in a statement obtained by the Financial Times that Jain had died after a five-year battle with cancer. He lived four years longer than his doctors' original prognosis, they said.