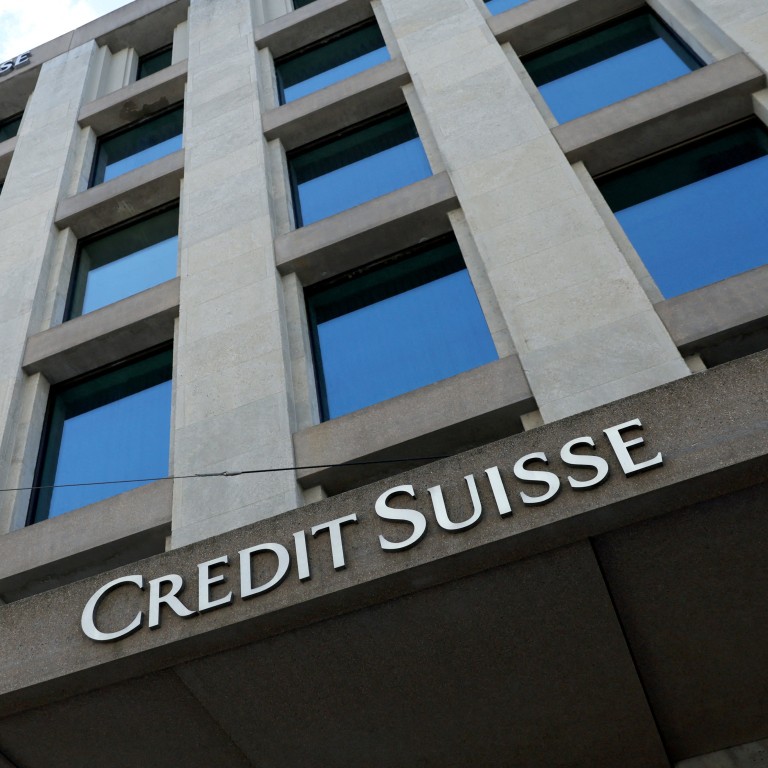 Credit Suisse to review China business in strategy revamp amid executive exodus, losses
Credit Suisse says 'we continue to invest in our China footprint' and any reporting on potential outcomes before the review 'is purely speculative'
An exodus of senior executives at its securities venture has delayed regulatory approval, buildout of equities trading and wealth offerings
Credit Suisse Group is reviewing the long-term plans for its
business
in mainland China as part of a broader strategy revamp after the lender racked up billions of dollars in losses.
Chief Executive Officer Ulrich Koerner and Asia-Pacific head Edwin Low are among top bankers set to meet in Singapore next week to discuss topics including their view on the China business, according to people familiar with the matter.
Senior executives at Credit Suisse have raised doubts on the benefits of building out its existing securities activities and expanding wealth management in the country, the people said, asking not to be named because the talks are private.
Any downsizing of Credit Suisse's ambitions in the world's second-largest economy would be a dramatic turnaround, two years after it won approval to take control of its local venture as part of Beijing's much-vaunted opening to outside financial firms. An exodus of senior executives at its securities venture, partly a sign of the firm's wider troubles, has delayed regulatory approval that would allow the buildout of equities trading and wealth offerings.
Top executives plan to consider whether they should reduce their business in China, even after hiring new staff and investing heavily, the people said. Asia managers are making a case to executives in Zurich that China is still a place to invest, one of the people said. The bank is planning to also cut back the investment bank after a string of losses.
"Asia-Pacific is an important growth market for Credit Suisse and we are committed to investing in the region," a Credit Suisse spokesperson said. "This includes China where we remain committed to our long term ambitions. As part of our strategy, we continue to invest in our China footprint, including our immediate focus of taking full ownership of our securities joint venture, as we have stated previously.
"We will update on progress of our comprehensive strategic review when we announce our third quarter earnings, but any reporting on potential outcomes before that is purely speculative."
The bank is issuing its third-quarter report card
on October 27
, according to its website.
China's securities regulator has told the bank to fix the high turnover of staff before it can roll out its planned new business in the country. Credit Suisse lost nearly half of the senior personnel management at its China securities ventures in recent months, including Chief Financial Officer Annie Qiu, compliance head Xu Yang, and Chief Information Officer Larry Tung.
The bank's previous strategy review in November included a strong "pivot to APAC [Asia-Pacific]," signalling the intention to chase wealthy clients in mainland China, Hong Kong and Singapore.
Additional reporting by SCMP Reporter