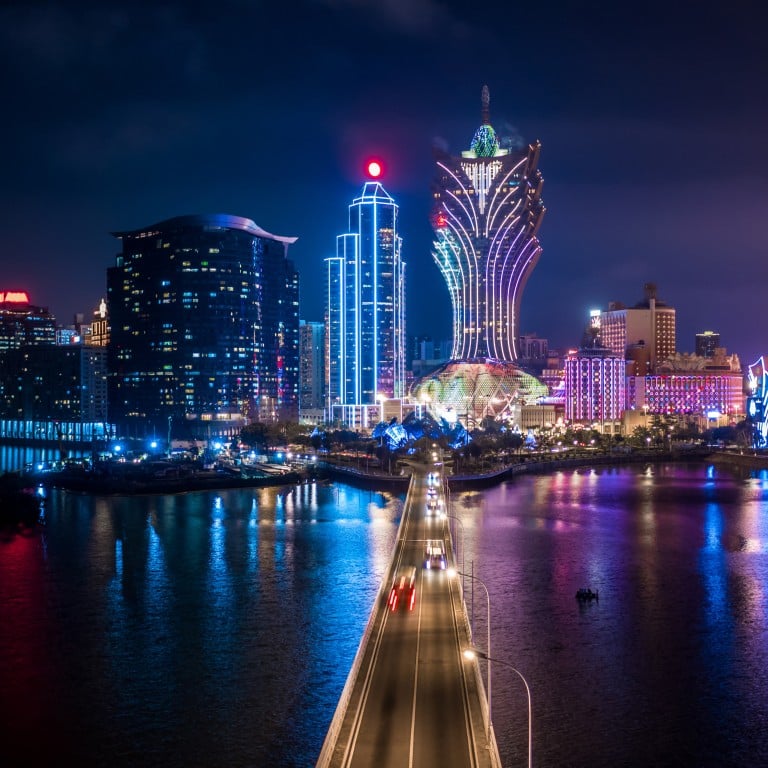 Chinese government's offshore yuan bond sale in Macau nets US$430 million after drawing bids worth twice that
Wednesday's issuance, the second offshore yuan bond offering in Macau, included two tranches of two- and three-year bonds
Sale marks a step forward in Ministry of Finance's effort to develop the offshore bond market while also diversifying the casino hub's economy
China's Ministry of Finance (MOF) successfully sold two tranches of offshore yuan bonds totalling 3 billion yuan (US$430 million) in Macau on Wednesday, marking a step forward in its effort to develop an offshore yuan market.
It is the second offshore yuan bond issued in Macau by the MOF, after its inaugural
2 billion yuan
(US$286 million, at the then exchange rate) offering in 2019, which marked the 20th anniversary of the enclave's return to Chinese sovereignty.
The latest issuance, comprising a two-year tranche of 2 billion yuan and a three-year tranche of 1 billion yuan, received bids amounting to twice the total available for investors, according to a statement from the MOF. The two tranches pay yields of 2.2 per cent and 2.28 per cent, respectively.
The bonds were priced almost on par with
similar offshore yuan bonds
sold in Hong Kong, the other offshore yuan bond market for China, which started in 2007, bankers said.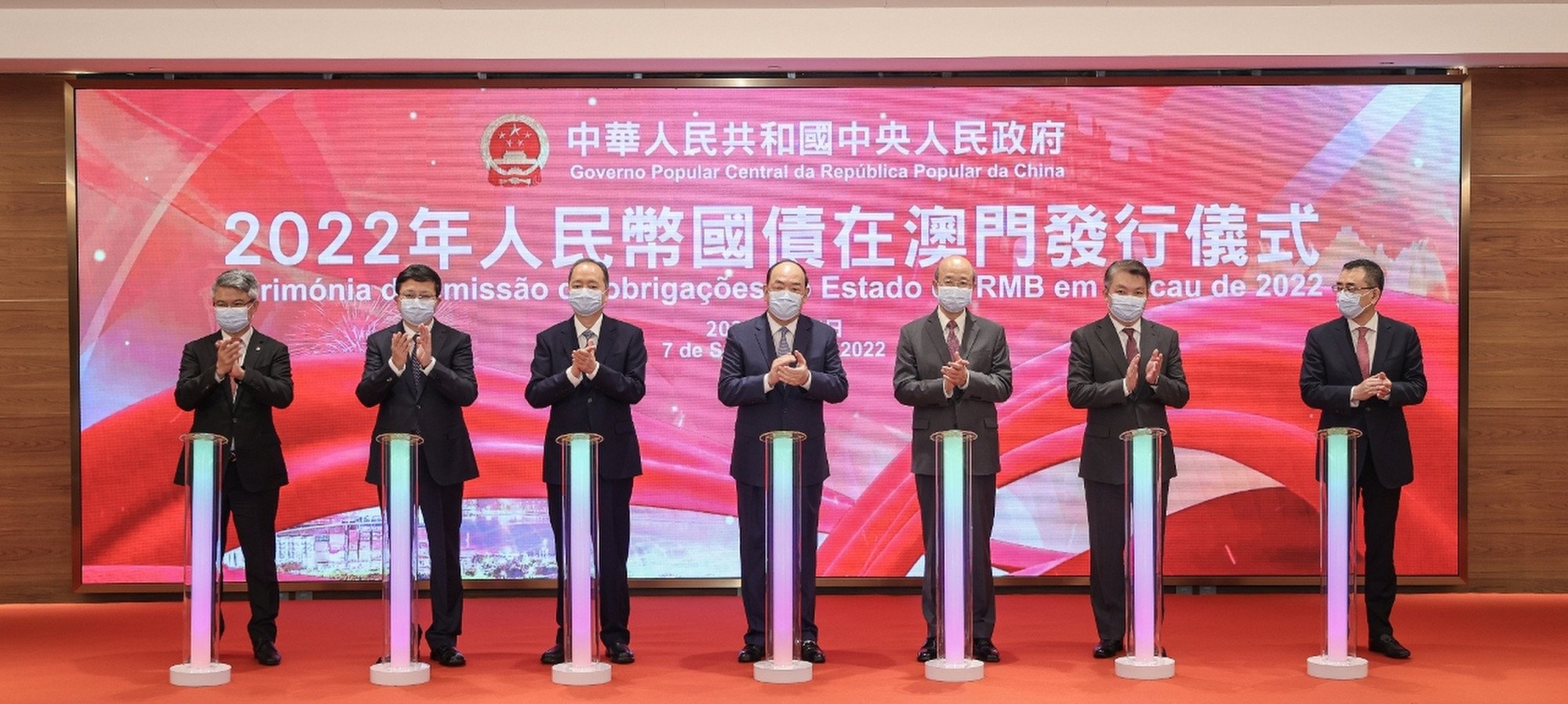 "We see an increasing array of investors interested in Macau's offshore yuan bond, with participation by institutions from South Korea and several Portuguese-speaking countries," said Stephen Ieong Chi Kuong, managing director at Bank of China Macau, the sole global coordinator for the issue.
Macau
, like Hong Kong, is a key part of China's Greater Bay Area plan along with nine mainland Chinese cities: Guangzhou, Shenzhen, Zhuhai, Foshan, Zhongshan, Dongguan, Huizhou, Jiangmen and Zhaoqing.
The latest yuan bond issuance should help the former Portuguese colony, known traditionally as a casino hub, to attract "a greater number of bond issuers and international investors to participate in its bond market development", the government said in a press release issued in late August.
Developing an offshore bond market is part of Beijing's broader blueprint to promote financial services in Macau as it seeks to diversify its economy away from the gambling sector. In January, for example, China introduced a pilot scheme
called Qualified Foreign Limited Partnership
to allow foreign investors to set up funds in the
Macau-Hengqin zone
to raise money, from both domestic and foreign investors, for investment into Chinese start-ups.
More Chinese issuers are showing interest in Macau, according to David Yim, regional head of capital markets for Greater China and North Asia at Standard Chartered, which serves as one of the bookrunners of the deal.
"Many Chinese corporates have started issuing bonds either in US dollars or yuan since the MOF's inaugural issuance, so Macau's bond market has definitely developed over the past three years," Yim said.
The solid demand seen on Wednesday, which came despite the yuan having dropped by more than 9 per cent to a two-year low against the US dollar, has also fuelled hopes that foreign investors will continue to increase their allocations into Chinese sovereign debt.
After five straight months of net selling, foreign investors' appetite for Chinese bonds returned in July, as foreign holdings of Chinese government bonds rose by 3.3 billion yuan in July to 2.32 trillion yuan, data from China Central Depository & Clearing shows.
China central bank's move to cut key policy rates, in contrast to the rate hike cycles in the US and Europe,
had caused foreign investors to pull their money out
of yuan bonds earlier this year in favour of parking their money in higher-yielding treasuries back home. Foreign investors accounted for just 3.6 per cent of the country's interbank bond market.
The new bonds will be listed on
Chongwa (Macau) Financial Asset Exchange (MOX)
, a bond trading platform which was set up in December 2018 by Namkwong (Group), a China state-owned enterprise. MOX also supports bond issuance and custody.