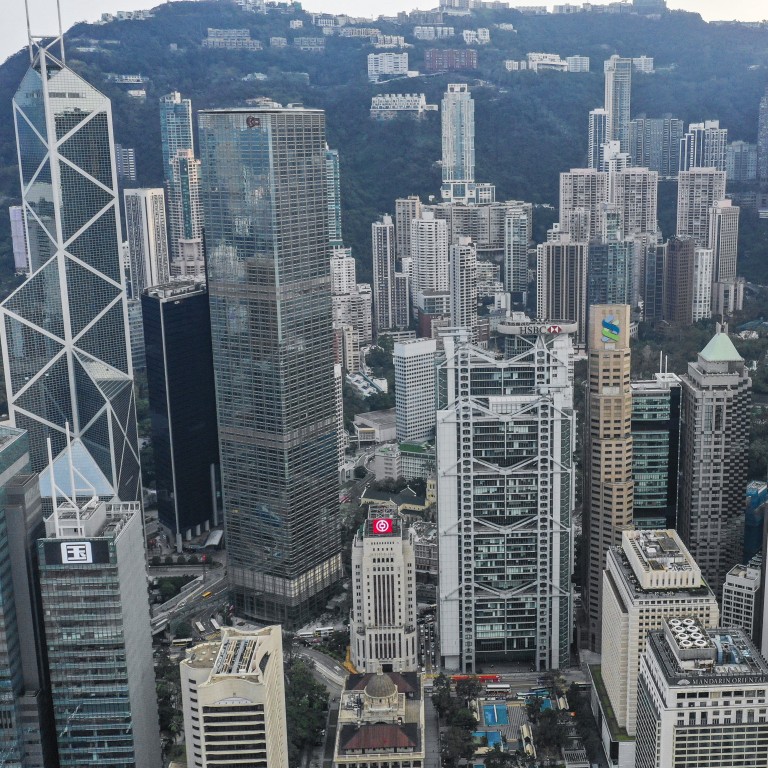 Hong Kong confronted by bleak outlook, with banks' record high borrowing costs set to hit property market, economy
The one-month Hibor hit a 29-month high on Friday, while three-month Hibor was close to a 14-year high
An increase in the Hibor is set to force banks to increase prime rates this month, Everbright Securities analyst says
The interest rates Hong Kong's banks charge each other for borrowing money have hit new highs and are expected to drive up their funding costs.
The one-month Hong Kong Interbank Offered Rate (Hibor) – the benchmark for mortgage loans – rose to 2.01 per cent on Friday, a 29-month high, according to mortgage broker mReferral. The three-month Hibor, the benchmark for corporate loans, climbed to 2.79 per cent, nearing a 14-year high.
The one-month Hibor stood at only 0.15 per cent at the beginning of this year, while the three-month rate was at 0.25 per cent. MReferral said it expected both
to rise further this year
.
A widening interest-rate gap between Hong Kong and the US has contributed to a flight of capital out of the Hong Kong dollar market and has increased funding costs at banks in the city.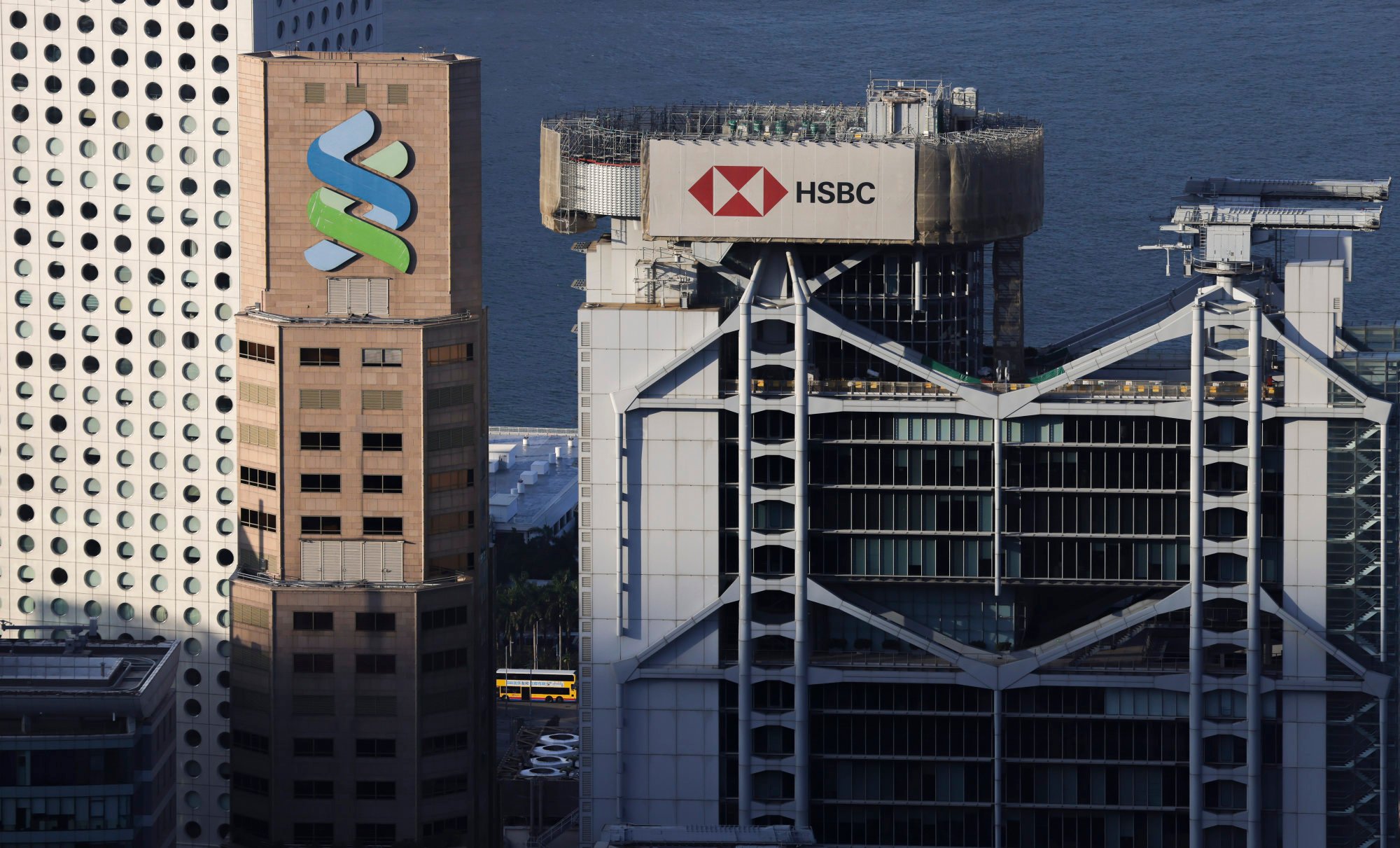 The US Federal Reserve
has increased interest rates
four times since march to control inflation. Last month, it increased interest rates by 75 basis points for a second straight month after US inflation topped 9.1 per cent in June and was well above its 2 per cent target. The
Hong Kong Monetary Authority
(HKMA), the city's de facto central bank, has moved in lockstep with the Fed to help maintain the peg between the US dollar and the local currency.
"Banks have, so far, not followed the US rate rises but an increase in the Hibor, which adds to banks' cost of funding from the interbank market, is set to force them to increase their prime rates in September," said Kirk Wong, global market and FX strategist at Everbright Securities International.
The aggregate balance – the sum of balances in clearing accounts maintained by banks with the HKMA – has fallen to HK$124.92 billion as of Friday, 63 per cent lower than the HK$337.53 billion in May, before the HKMA first intervened this year. The authority has intervened 31 times this year to support the currency peg, buying a total of HK$213.096 billion and selling US$27.15 billion US dollars.
The HKMA increased its base rate by 75 basis points to 2.75 per cent in July, in lockstep with the US Fed. The interbank interest rates followed suit – 12 banks have already raised the cap for Hibor-linked home loans, according to mReferral.
However, HSBC and Bank of China (Hong Kong), two of Hong Kong's three currency-issuing lenders, have kept their prime rate unchanged at 5 per cent. Standard Chartered, the third currency issuer, has kept its rate steady at 5.25 per cent.
But Banks will raise their prime rates by 25 basis points this month, followed by another 25 basis points by the end of 2022, said Kenny Wen, head of investment strategy at Hong Kong-based broker KGI Asia.
"The rise in the prime rate will increase borrowing costs including mortgage lending. That will bring a negative impact on home buying desire and hold back the economy as we have already recorded two quarters of negative GDP growth," he said.
A customer with a 30-year HK$5 million loan will have to pay HK$656 more each month following a 25 basis points increase and HK$1,324 more following a 75 basis points increase, according to mReferral. Should the prime rate rise a full-percentage point, this homeowner will see monthly repayments increase by HK$2,004.
The city has fixed-rate mortgages too, but most mortgages are linked to either the one-month Hibor or banks' prime rates. Because of low interest rates since 2008, most homebuyers have opted for either Hibor or prime rate mortgages as it has been cheap. Fix rated mortgages become popular when interest rates are high or on a rising trend.
The ratio of new mortgage loans priced with reference to Hibor stood at 96.8 per cent in July 2022, according to HKMA data. New loans priced according to prime rates stood at 1 per cent, while fixed-rate mortgages stood at 0.1 per cent. The other 2.1 per cent were linked to other benchmarks that the authority did not elaborate upon.
"Hong Kong has entered an interest rate hike cycle. Homebuyers should evaluate their ability to afford a home before they make a purchasing decision," said Derek Chan, head of research at property agency Ricacorp Properties.
"But there is real demand and they are looking for bargain deals," Chan said, adding that property market activity in Hong Kong will continue to slow down.
Home prices in the city fell by 1.6 per cent in July, sinking to nearly a two-and-a-half-year low amid rising interest rates and Covid-19 rules that continue to weigh on the city's economy and the property market.
The closely watched weekly Centa-City Leading Index issued by Centaline Property Agency shows that on Friday secondary home prices at 130 housing estates fell to 171.83, their lowest level since the week of February 17, 2019.
An increase in prime rates would hurt the macro economy, said Jasper Lo, an independent currency analyst. Banks last raised their prime rates in September 2018, by 12.5 basis points.