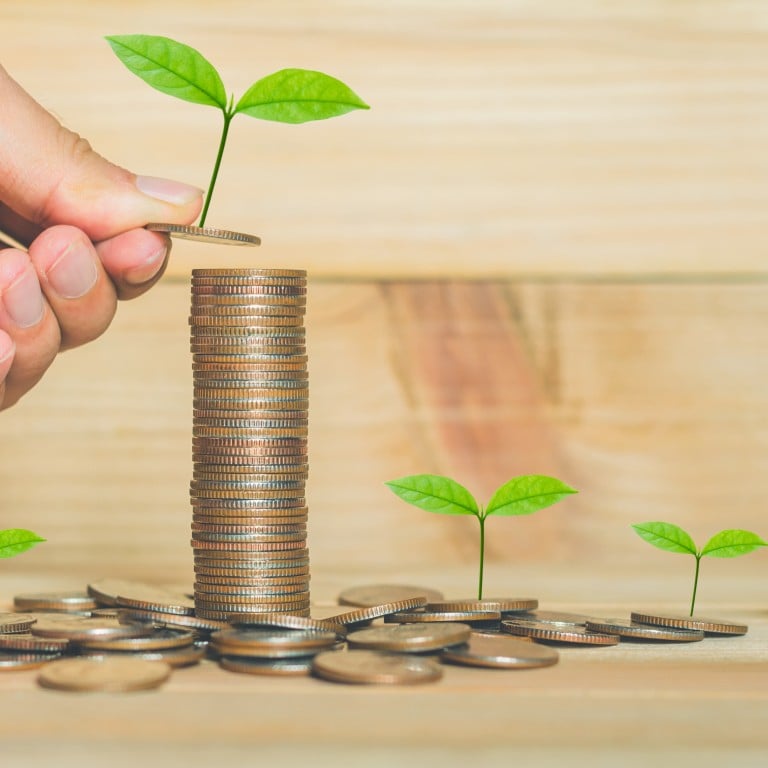 Green finance: Hong Kong close to setting up voluntary carbon trading platform to tackle climate change, says bourse CEO
Having partnered with potential buyers and sellers to better understand their needs, HKEX is building the infrastructure for 'a first class platform'
In July, HKEX launched the Hong Kong International Carbon Market Council to foster collaborations for developing an international carbon market
Hong Kong is close to establishing an exchange-based voluntary carbon credits trading market, which would
bolster its stature in Asia's green finance sector
where it already leads the pack when it comes to green bonds, according to the city's bourse operator.
After recently forming partnerships with potential buyers, sellers and intermediaries to better understand their needs, Hong Kong Exchanges and Clearing (HKEX) is building the infrastructure for "
a first class platform
," said its CEO, Nicolas Aguzin.
"We are getting very close," he told the Hong Kong Green Finance Association's annual forum on Thursday. "We are making a lot of progress, and in the not-so-distant future I would expect to start to see carbon [credits] being traded in our market, and that will be a great contributor to … the sustainability agenda in the region."
Inaugural members include the Hong Kong units of Australia and New Zealand Banking Group, Bank of China, BNP Paribas, HSBC, Industrial and Commercial Bank of China and Standard Chartered Bank.
Corporate members include greenhouse gas emitters and potential credit buyers Cathay Pacific Airways and Tencent Holdings, besides green project developers and potential credit sellers China Energy Conservation and Environmental Protection Group, China Forestry Group and State Power Investment Corporation.
Hong Kong arranged and issued US$31.3 billion of green and sustainable bonds last year, giving it a leading position, accounting for a third of the total in Asia, according to Financial Secretary Paul Chan Mo-po.
Still, when it comes to the voluntary trading of carbon credits, multiple barriers exist globally, even though trading has been going on for more than two decades. Most are traded on over-the-counter, off-exchange platforms.
Challenges include differences in disclosure and verification standards across markets for the recognition of credits, which affect their perceived quality and value, said HKEX's co-head of markets, Glenda So. Settlement and counterparty credit risk is another issue.
A shortage of talent for the verification of projects' carbon emission reduction benefits, which often requires specialised science knowledge – especially for forestry projects – is another constraint for voluntary credits trading, said Sammie Leung, partner, regional ESG services at PwC Asia-Pacific.
While an ongoing market consultation and an initiative to set benchmarks and standards for high-integrity carbon credits by the Integrity Council for the Voluntary Carbon Market, a governance body, will help, it will take time for projects to adopt them, said HSBC's global head of carbon markets, Christopher Webb.
"Whilst we are on that journey, [the] many standards all need to continue their evolution to further enhance best practice," he added. "Secondly, don't expect the innovation [on methodologies] to stop."
Total transactions in voluntary carbon markets globally reached nearly US$2 billion last year, close to a fourfold rise from 2020, according to Ecosystem Marketplace.
Trading could reach up to US$50 billion in 2030 as more corporate emitters have committed to net zero goals and need to buy credits to offset the carbon footprint they cannot reduce themselves, the Taskforce on Scaling Voluntary Carbon Markets estimated last year. The proceeds would help credit sellers finance their decarbonisation projects.
The private sector-led task force aims to boost the efficiency and effectiveness of credits trading, to help meet the Paris Agreement's goal of restricting global warming to 1.5 degrees Celsius above pre-industrial levels and avert disastrous economic and social consequences.
Meanwhile, Hong Kong, which has no mandatory carbon trading scheme, should consider using Guangdong province's established platform, said Meng Meng, president of the Guangzhou Emissions Exchange.
This would be a cost-efficient way for Hong Kong to establish another green finance tool to help meet its climate goals, although a mandatory scheme will require consensus-building and legislation, she said.
Since trading started a decade ago, some 6 billion yuan (US$850 million) of transactions have been carried out in the Guangdong scheme, Meng noted.