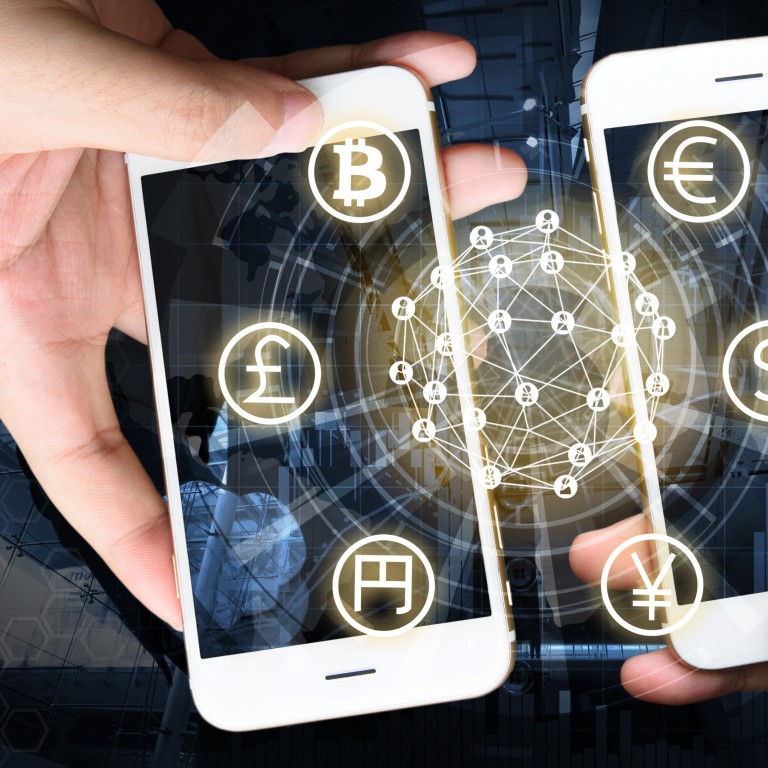 HKMA launches new platform to help small businesses get cheaper bank loans by sharing their data with lenders
The Commercial Data Interchange is one of the key initiatives under the de facto central bank's 'fintech 2025' strategy
It allows banks to access the information they need to determine the creditworthiness of SMEs via six data providers
The Commercial Data Interchange is one of the key initiatives under the de facto central bank's "
fintech 2025
" strategy for the next three years.
The platform, launched on Monday, allows the 23 banks that have joined the scheme to access the information they need to determine the creditworthiness of
small and medium-sized enterprises
(SMEs) via six data providers.
"Today's official launch is a milestone signifying a new era of data sharing," said Howard Lee, deputy chief executive of the HKMA. "We believe CDI will become a key enabler for multilateral data sharing among banks and data providers, catalysing financial innovations."
Over the course of the pilot scheme launched in November last year, the CDI has registered about HK$1.6 billion (US$200 million) in approved loans for small companies.
The three note-issuing banks – HSBC, Standard Chartered and Bank of China (Hong Kong) – are among the 23 lenders that have signed up. Others include Bank of East Asia, Citibank and DBS Bank (Hong Kong), as well as
virtual lenders
such as Ant Bank (Hong Kong), ZA Bank and Ping An OneConnect Bank Hong Kong.
There were initially 10 data providers that took part in the pilot programme, including New World Development, Dun & Bradstreet (Hong Kong), HKT Payment and Tradelink Electronic Commerce.
HSBC has connected to data provider Commercial Credit Reference Agency, which is under Dun & Bradstreet, via the new platform to streamline the credit assessment process for small companies in Hong Kong.
During the pilot phase, it also teamed up with Octopus and HKTVMall to receive data but these were not on the official launch list on Monday.
"The Commercial Data Interchange has opened up new paths to enhance
SMEs
' access to bank finance," said Frank Fang, general manager and head of commercial banking for Hong Kong and Macau at HSBC.
"HSBC was an active participant during the CDI's pilot phase. We will continue to work with different data providers to explore new use cases and support the growth of Hong Kong's fintech ecosystem along the way."
Ping An OneConnect Bank (Hong Kong), the virtual banking arm of Ping An Insurance (Group), has teamed up with data provider Tradelink.
Emily Chung, executive director and chief operations officer of Tradelink, said joining the CDI had allowed it to share its customers' trade declaration data with banks to help them offer loans to the SMEs.
"We are happy to see the benefits brought to our customers and look forward to sharing more such data through the CDI to help bring more value to the Hong Kong trading community as a whole," she said.
New World Development is the first local property developer to join the CDI. It will share commercial data of companies, suppliers and tenants to banks, it said in a statement.