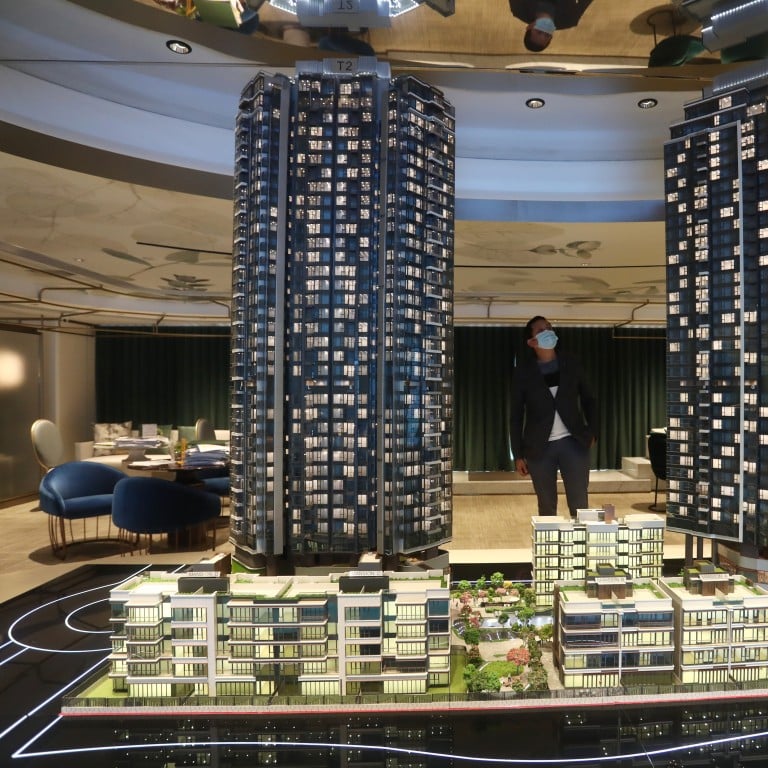 Longfor Group loses US$2.5 billion in market cap as Hong Kong stock plunges after billionaire chairwoman resigns
Shares in Longfor Group fell as much as 44.2 per cent on Monday, with onshore and offshore bonds also slumping, while peers such as Sunac China were also hit
The resignation of co-founder and chairwoman Wu Yajun, who will serve as a consultant, triggered a panic sell-off
Investors dumped Chinese developer Longfor Group Holdings's shares and bonds on Monday after co-founder Wu Yajun resigned, triggering panic sales amid mounting investor concerns about home builders considered relatively healthy.
The Hong Kong-listed company's market capitalisation fell HK$19.6 billion (US$2.5 billion) on Monday to HK$62.81 billion, narrowing from a bigger loss earlier in the day.
Its share price slumped as much as 44.2 per cent to HK$7.32 during the morning trading session, before closing 23.8 per cent lower at HK$10. The share have lost 65.5 per cent since September 15.
Meanwhile, the company's three onshore bonds shed at least 20 per cent, triggering trading halts. A dollar bond due in 2028 with a coupon rate of 4.5 per cent plummeted up to 18.4 cents on the dollar, according to Bloomberg.
It also dragged down bonds of several other developers. Sunac China Holdings' 1.58 billion yuan (US$216.5 million) 6.8 per cent onshore bond slumped 35.7 per cent.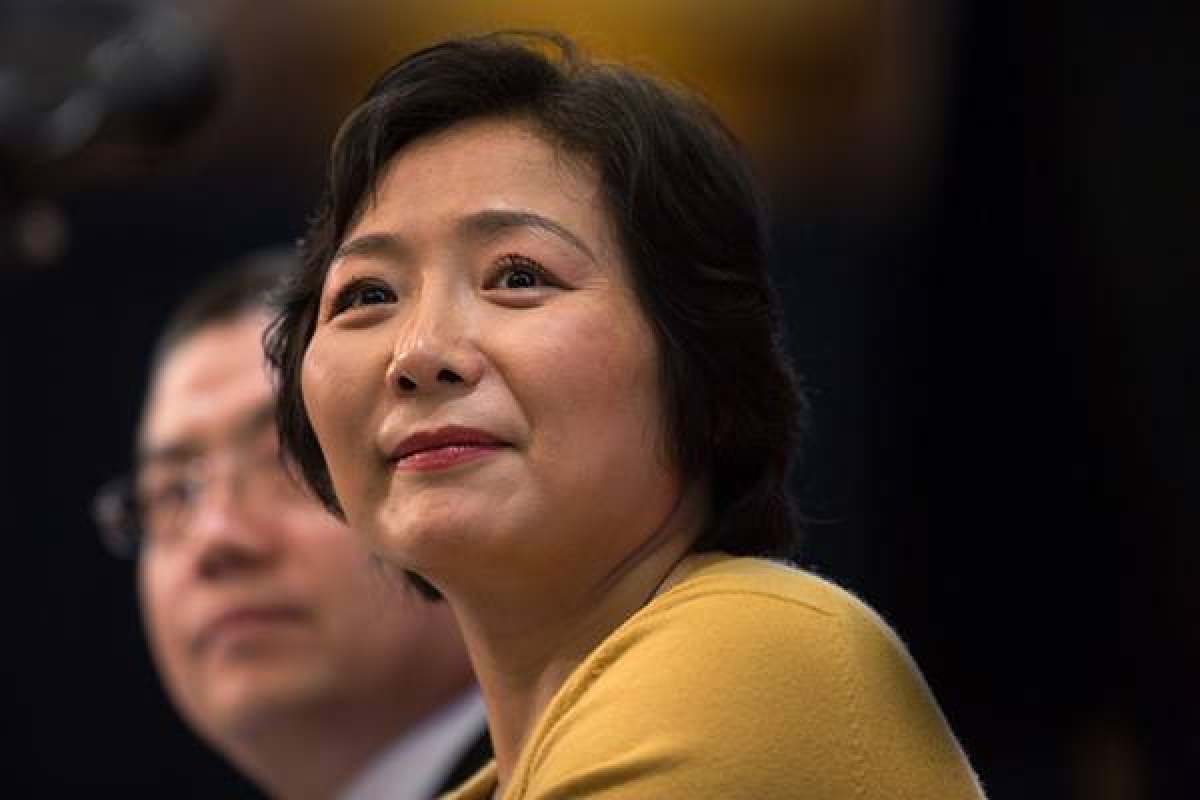 "The market sentiment is really bad and investors are scared," said Raymond Cheng, managing director at CGS-CIMB Securities in Hong Kong. "They dumped the securities even though the company came out to declare that its liquidity has no problems."
Wu's surprising resignation came "at a bad timing", he added. "American and European funds are still worried about the sector. Our understanding is that they continue to reduce their exposure to mainland property developers."
Wu resigned her posts as executive director, chairperson of the board and a few other roles "due to her age and health reasons", according to an exchange filing late on Friday.
At 58, she has surpassed the 45- to 55-year threshold for retirement for women in China and is the richest self-made woman in the world, according to Bloomberg's Billionaires Index. She had a net worth of US$6.1 billion as of Sunday and was the 34th richest person in China, based on a ranking by Forbes.
Her sudden resignation comes at a time when investment sentiment towards
China's embattled US$2.7 trillion property market
remains fragile. Home builders in the country have been embroiled in a debt crisis spiralling from the world's most-leveraged developer, China Evergrande Group.
Private Chinese developers are bearing the brunt and facing increasing scrutiny, especially after Cifi, considered one of the healthiest among its peers,
defaulted on a bond
in mid-October.
Authorities supported Longfor and Cifi Holdings, together with other larger players such as Country Garden and Seazen, to
issue onshore bonds
backed by the government.
Chen Xuping, an executive director and chief executive officer of Longfor since March 1, will replace Wu as the chairperson. Chen, who joined the company in 2008, graduated from Tsinghua University with a master's degree in civil engineering in the same year.
Wu will continue to focus on and support the company as its strategic development consultant, the company said. "There is no debt due during the year and the financial position remains healthy and stable," it added.
In an investor call on Sunday, Wu said she is going to have eye surgery and has a few other health issues. She has been preparing for the resignation and choosing an ideal candidate to replace her for the past three years, she said.
Chief financial officer Zhao Yi said Longfor will on Monday repay HK$5.1 billion to certain consortiums which had been prearranged, according to sources that took part in the call. The next step is to repay a US$300 million dollar bond due next April.
The company later in the afternoon announced that it had redeemed a syndicated loan of HK$5.1 billion due in 2023. Its controlling shareholder Charm Talent International acquired 3 million shares on Monday at an average price of around HK$9.53 on the same date, it said.
As of the end of September, the company had 80 billion yuan in cash, of which 21 billion yuan was deposited in regulated prepayment accounts, Zhao said on the call.
Wu co-founded Longfor Properties, which became Longfor Group Holdings, with her ex-husband Cai Kui, who left the company earlier. She spent years working at a factory and as a journalist before starting the company.