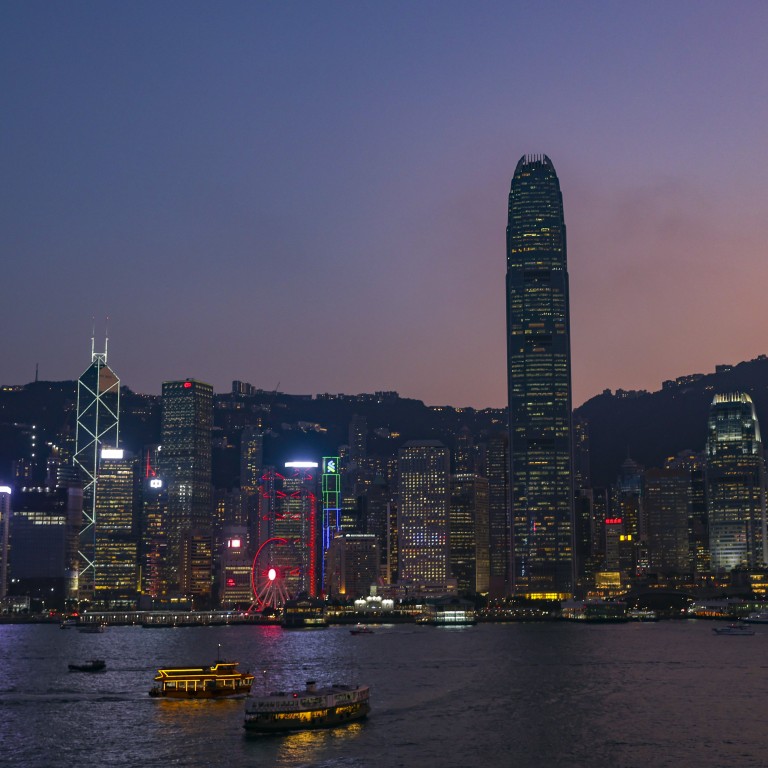 Exclusive

|
Hong Kong 'never left', the city's status as global finance hub never faltered during pandemic, JPMorgan's wealth chief says
'Hong Kong never left. It shouldn't be so hard on itself,' says Mary Callahan Erdoes, the chief executive of JPMorgan Asset & Wealth Management
Erdoes credits the city's 'super-connector' role with enabling JPMorgan to establish a strong asset management business in China
Hong Kong never went away during the Covid-19 pandemic and "shouldn't be so hard on itself" with regard to its perceived diminished role as a
global financial hub
, said a senior executive at the investment banking giant JPMorgan Chase.
The city's
reputation
suffered in the eyes of many in the industry, as two years of strict measures to keep the virus at bay
took a huge toll
on the economy and business environment, fanning an exodus of expatriates from the city and handing rival Singapore an advantage.
Members of the business community became increasingly
frustrated with the city's "zero-Covid" policy
– which included up to 21 days in hotel quarantine for arrivals – as other financial centres eased their restrictions and generally returned to life as normal.
But for Mary Callahan Erdoes, the chief executive officer of JPMorgan's asset and wealth management division, Hong Kong remains a tour de force of the financial world and shines as a
"super-connector"
between mainland China and the world.
"There hasn't been a city in the East that has emerged in the same way that Hong Kong has, to be that [gateway]," she said in an interview with the Post. "Hong Kong never left. I mean, it
shouldn't be so hard on itself
. It never disappeared."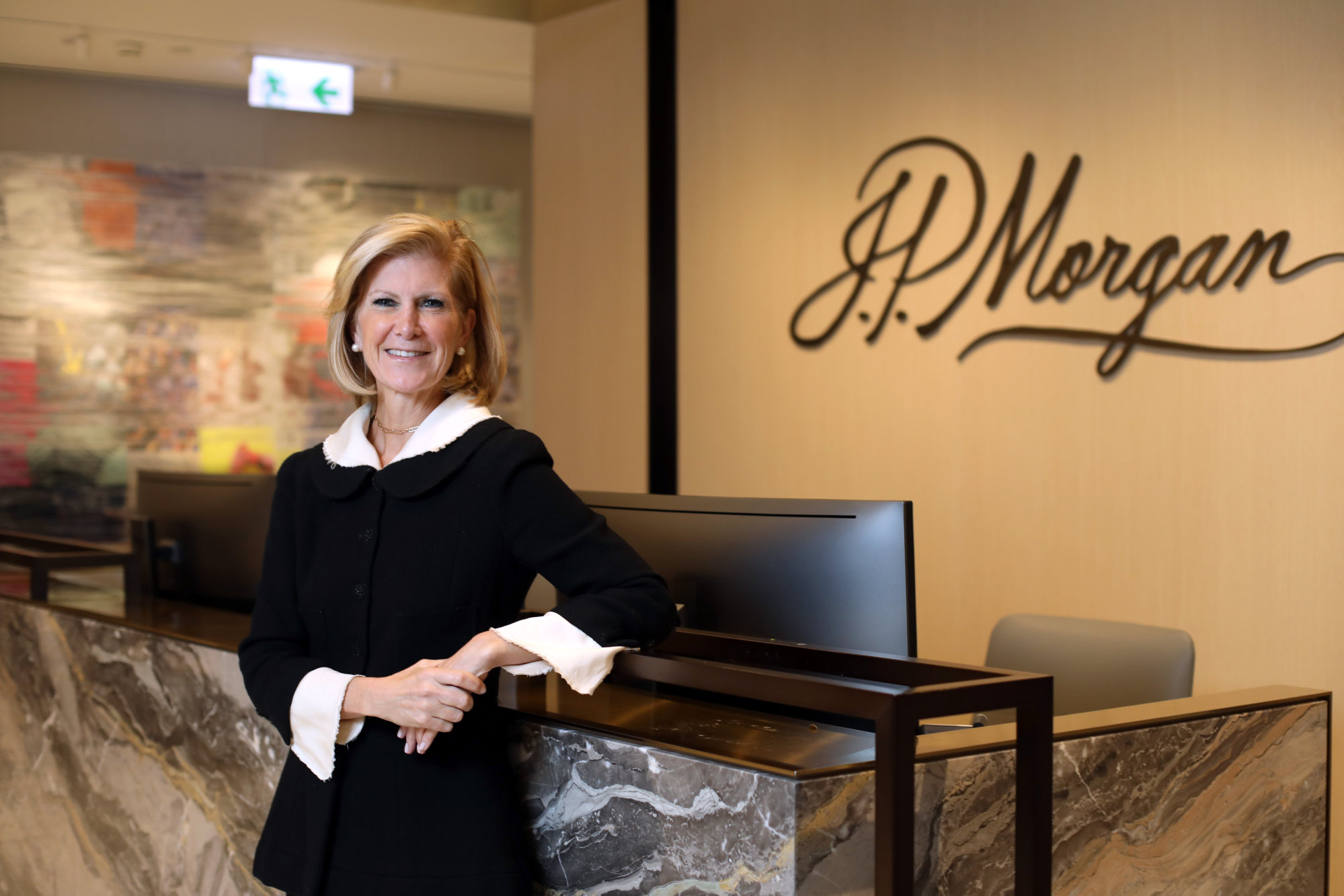 It is that role as a super-connector – via a multitude of cross-border investment schemes – that Erdoes credits with enabling JPMorgan to establish such a strong asset management business in China.
"It is without question that the mainland China market is one of the world's largest, fastest-growing
wealth management platforms
," said Erdoes.
She has headed the unit since 2009, overseeing US$3.8 trillion of client assets. She visited Hong Kong ahead of the Global Financial Leaders' Investment Summit which starts in the city today. The investment bank will be represented at the three-day conference by its chief operating officer, Daniel Pinto.
"For many years, the bank has established a strong presence in China with its joint ventures and leading position in China's cross-border programmes," she added.
For instance, the bank plays a leading role in the
Mutual Recognition of Funds
arrangement which allows Hong Kong-domiciled funds to be sold on the mainland and vice versa. It currently has six so-called northbound funds – ones based in Hong Kong aimed at mainland Chinese investors – and three southbound funds approved for distribution, according to Erdoes.
JPMorgan, which first took its business to China in 1921, serves mainland Chinese investors via other cross-border mechanisms such as the Greater Bay Area
Wealth Management Connect
, the Stock Connect, Bond Connect, ETF Connect, and qualified institutional investor schemes.
The programme, announced last year, enables residents of nine mainland cities in the southern province of Guangdong to invest in financial products sold by banks in Hong Kong and Macau, and vice versa.
There are around 80,000 ultra-high-net-worth families, defined as having more than US$30 million in investible assets, in China, of which more than 20 per cent live in the bay area, according to the Hong Kong government.
"Hong Kong has been one of our hubs for wealthy clients for many, many decades, and it's a really exciting place," said Erdoes. "And by the way, there's lots of major family offices here.
"We currently have the most products eligible for the GBA Wealth Management Connect scheme in the market, with over 30 Securities and Futures Commission-authorised, Hong Kong-domiciled retail funds, many of which are qualified for the scheme.
"We are well positioned to meet the increasingly diverse investment needs and interests of residents across the GBA."
As the business continues to grow, Erdoes said the bank will hire staff where the needs arises. It has doubled its Hong Kong-based headcount of advisers in the last five years.
As part of its expansion in China, the bank plans to buy out the remaining 49 per cent stake in its joint venture, China International Fund Management, making the Shanghai-based fund unit its wholly owned subsidiary. In March, JPMorgan announced that it would acquire a 10 per cent stake in Shenzhen-based CMB Wealth Management – a subsidiary of the country's eighth-largest bank, China Merchants Bank.
China's asset management industry surged in size by 11 per cent to 132 trillion yuan (US$20 trillion) in 2021, according to Beijing-based think tank
China Wealth Management 50 Forum
.
Global asset managers such as BlackRock and Neuberger Berman applied to set up fully-owned China mutual fund units after regulators in April scrapped foreign ownership restrictions in the fund management industry.
Erdoes is confident China's tough anti-Covid measures, including a near-total ban on international travel, will be relaxed soon, providing a large boost to the economy.
"You have a full tank of energy in normal times, filled with face-to-face interactions," she said. "But now we're talking three years where people haven't been able to fill the tank back up.
"Without that kind of dynamism, it can be hard to trust, or weather the storm. So it's important to have travel open to fill the tank with business leaders and investors."
The Chinese government will figure out the best way to emerge from the pandemic in the right way for the population, she said.