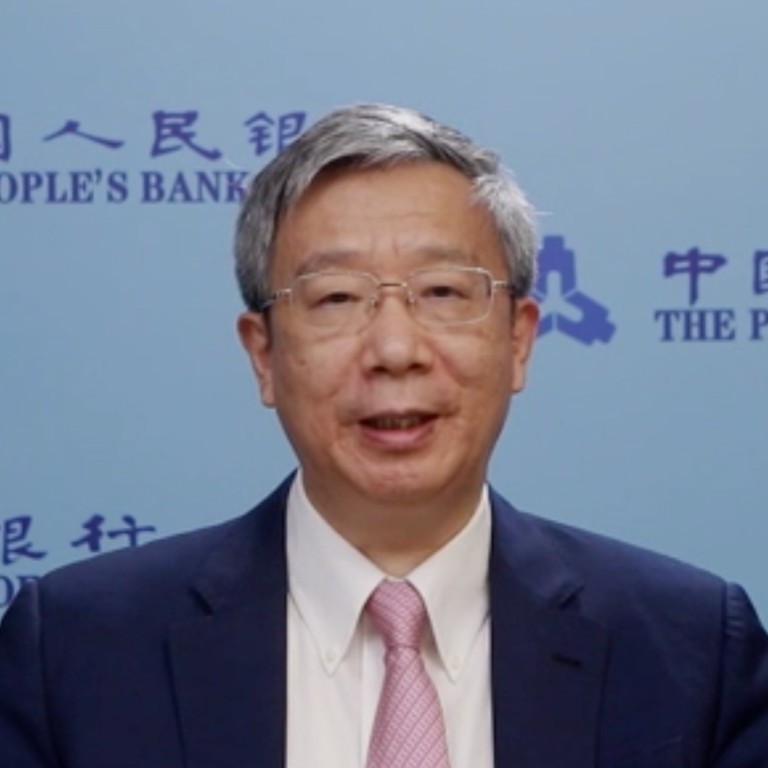 China's central banker Yi Gang to headline speeches by regulators at Hong Kong's financial summit
The PBOC's chief Yi Gang will be joined by CBIRC vice-chairman Xiao Yuanqi and CSRC vice-chairman Fang Xinghai in giving recorded speeches at the financial summit
The three-day event also includes Financial Secretary Paul Chan, HKMA CEO Eddie Yue Wai-man and top officers of global banks and funds
China's top regulators will participate virtually in the
Global Financial Leaders' Investment Summit
, according to a programme list seen by the South China Morning Post, echoing President Xi Jinping's recent promise of "full support for Hong Kong to develop its economy".
Yi Gang, the governor of the
People's Bank of China
(PBOC), Xiao Yuanqi, vice-chairman of the China Banking and Insurance Regulatory Commission (CBIRC), and Fang Xinghai, vice-chairman of the China Securities Regulatory Commission (CSRC), will deliver speeches via video during the "China Policy Session" on Wednesday morning.
Chief Executive John Lee Ka-chiu will deliver the keynote address to open the second day of the three-day summit. Wednesday is the first day open to the public.
The participation of the Chinese regulators comes after President Xi pledged support for greater integration of Hong Kong and Macau into national development plans last month during the twice-a-decade
Communist Party conference
.
Xi underscored the critical role of Hong Kong as he mapped out China's direction over the next five years and beyond, and guaranteed full support for Hong Kong to develop its economy, improve people's livelihoods and resolve "deep-seated conflicts" in its economic and social development.
"Now Hong Kong is at a new stage of moving from chaos to governance, and then from governance to greater prosperity," Xi told more than 2,000 delegates in his
opening remarks on October 16
. "The next five years will be crucial for Hong Kong to break new ground and launch a new take-off."
The financial summit, with the theme "Navigating Beyond Uncertainty", will be the biggest congregation of global financial heavyweights in Hong Kong since the Covid-19 pandemic drove the city into three years of quarantines and social-distancing.
A raft of policies were unveiled this year to affirm Hong Kong's role as China's global financial centre.
The status was given a boost in July during the 25th anniversary of Hong Kong's return to Chinese sovereignty, when the PBOC upgraded the city's yuan settlement programme into a permanent arrangement and enlarged the allocation of the renminbi for the city to 800 billion yuan (US$110 billion).
The city made up 60 per cent of the 1.54 trillion yuan of deposits in all offshore markets last year, far surpassing Taiwan, Singapore and the UK, according to Credit Agricole's head of Asia-Pacific credit Alan Roch.
In addition to the Chinese regulators, Financial Secretary Paul Chan Mo-po, Hong Kong Monetary Authority (HKMA) CEO Eddie Yue Wai-man and over 200 international and regional leaders from around 120 global financial institutions including banks, securities firms, asset managers, private equity and venture capital firms, hedge funds, and insurers.
More than 40 of the institutions taking part in the summit are represented by their group chairmen or CEOs, according to HKMA.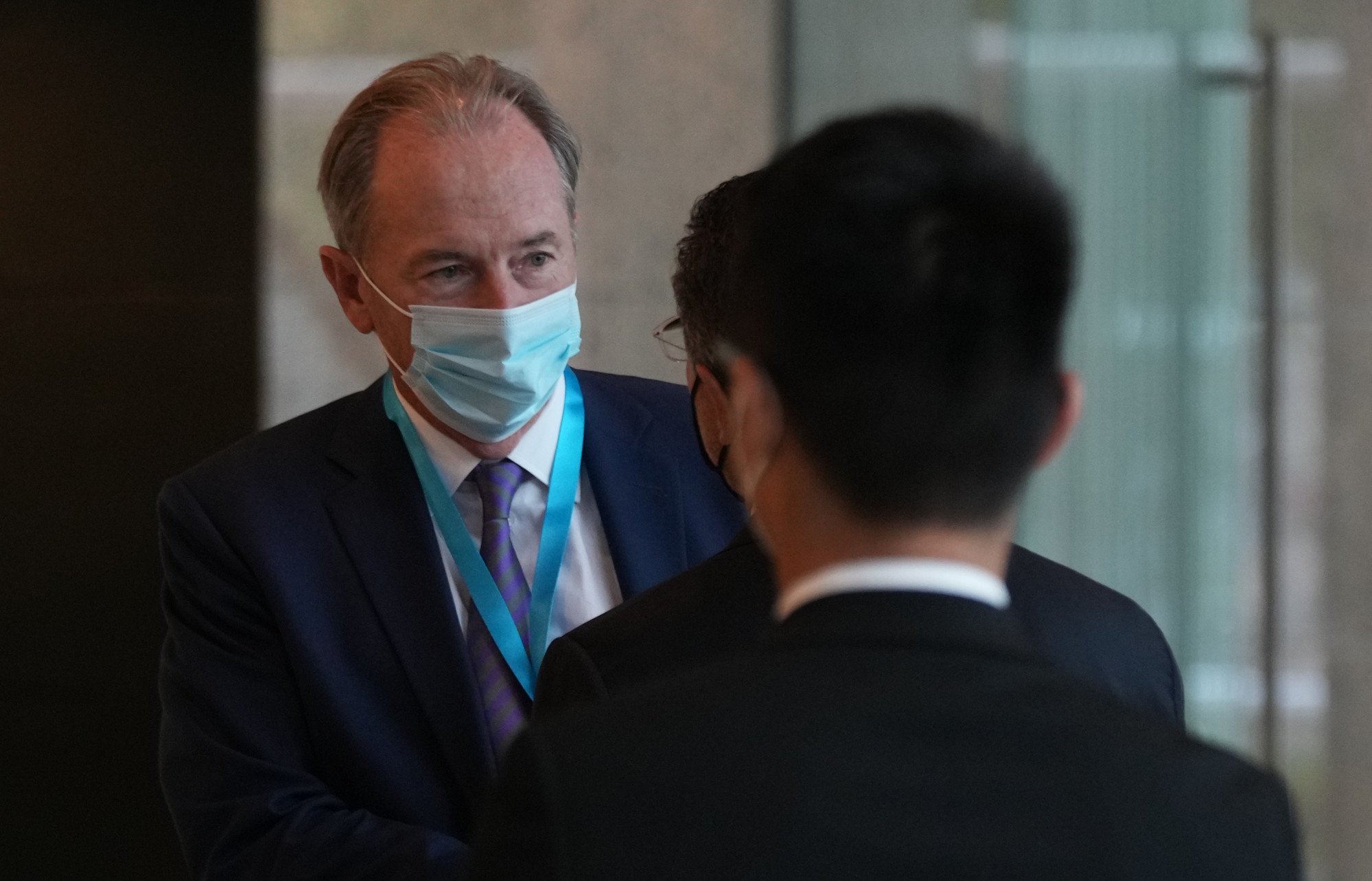 To be sure, the much-anticipated summit had been beset by drama before it began. Financial Secretary Chan, the architect of the summit,
tested positive for Covid-19
during a working trip last week to Saudi Arabia, forcing him to delay his return to Hong Kong.
Speaking to the press at Hong Kong's airport, Chan said he hopes to attend the summit on Wednesday personally. In a late-night statement, local health authorities said Chan was deemed to be in a "recovery" stage with low transmissibility after undertaking a polymerase chain reaction (PCR) test on arrival, and is clear to attend the summit, although he would refrain from attending dining events.
Blackstone's president, Jonathan Gray, and Citigroup's CEO, Jane Fraser, both caught Covid-19 and had to stay away. The CEOs of Amundi, Barclays and the Capital Group also had to pull out before the summit began.
To top it all, Hong Kong is also bracing for topical cyclone Nalgae, which may develop into a typhoon overnight. A Signal 8 hoisted by the Observatory would temporarily shut the city's banks, schools and businesses including transactions in the stock market to keep residents indoors.
Still, if the typhoon warning is hosted, the summit will take place as planned, the Hong Kong Monetary Authority
(HKMA) said
, adding that proceedings will be live-streamed on the website of the city's broadcaster RTHK.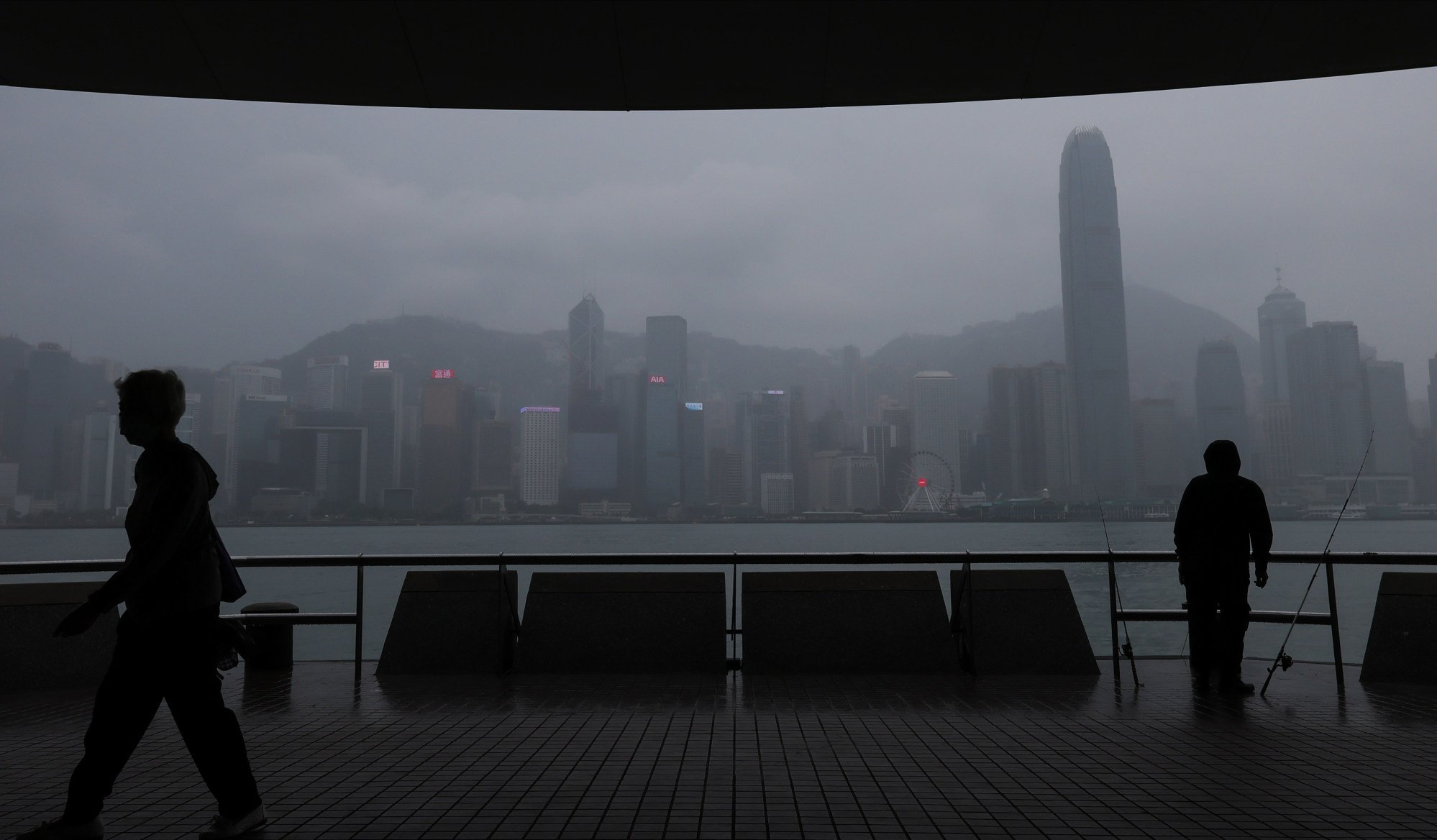 Executives and senior management of top banks and money managers met HKMA officials at the authority's headquarters on Tuesday for a closed-door meeting, kicking off the first day of the summit.
Those present at the meeting included Rob Kapito, president of BlackRock; William Conway Jr, co-founder, interim CEO and co-chairman of Carlyle Group; James Gorman, chairman and CEO of Morgan Stanley; David Solomon, CEO of Goldman Sachs; Noel Quinn, group CEO of HSBC; Bill Winters, CEO of Standard Chartered; Colm Kelleher, chairman of UBS Group; Axel Lehmann, chairman of Credit Suisse; Liu Jin, vice-chairman of Bank of China (Hong Kong); Emmanuel Roman, CEO and managing director of Pimco, and Filippo Gori, Asia-Pacific CEO of JPMorgan Chase.
Several senior Hong Kong government and financial executives took part in the meeting.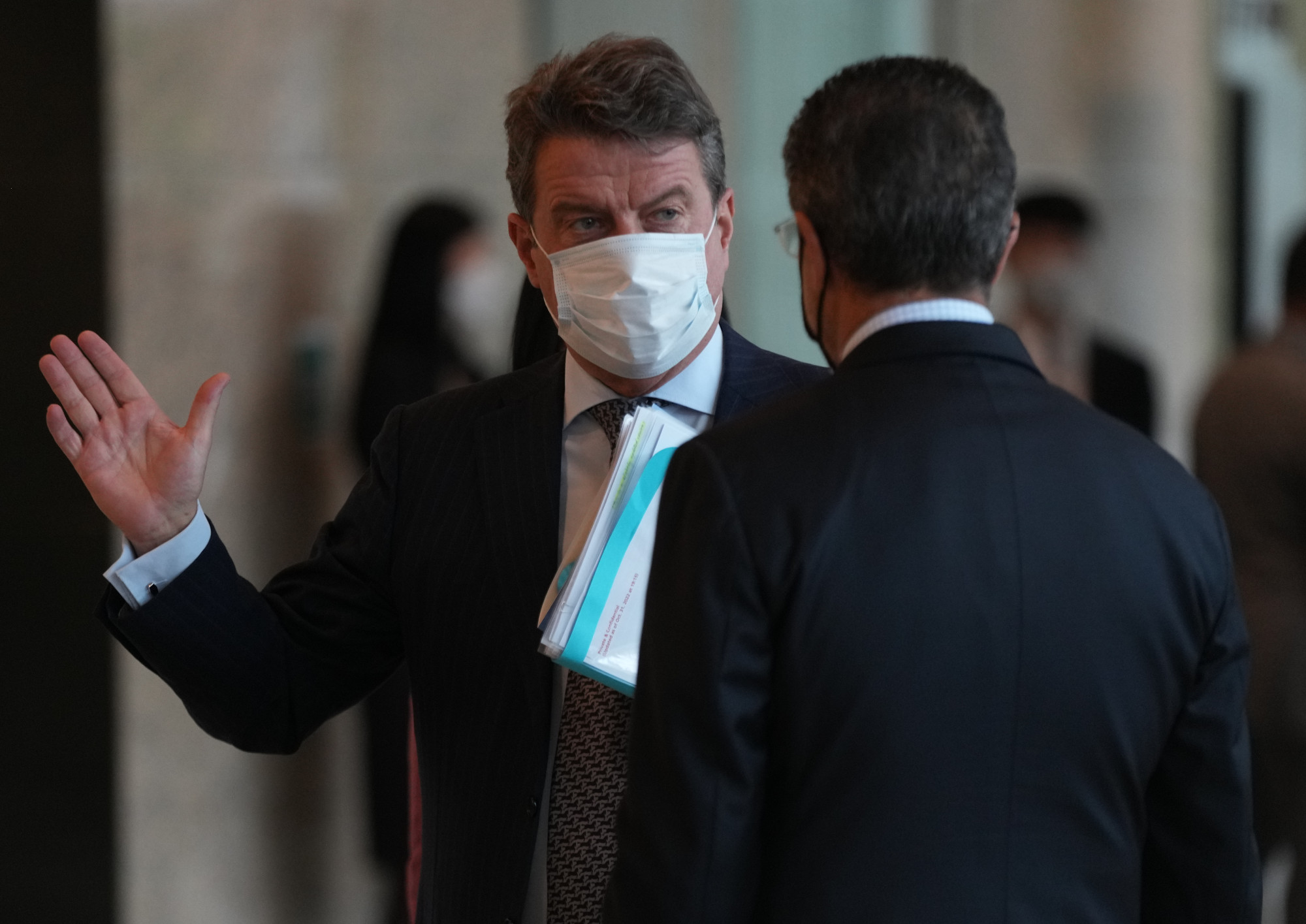 On Tuesday night
a tour and welcome dinner were hosted at M+
, the city's newest iconic landmark, by Bernard Chan, vice-chairman of West Kowloon Cultural District Authority Board. A fireside chat was also delivered by Dr Uli Sigg, member of M+ board and acquisitions committee.
The financial leaders were to share their takes on the factors that buttress Hong Kong's status as the world's fourth-largest capital market and discuss where the city could feature in the future amid uncertainties emerging globally.
"It is really a great opportunity for us to reconnect physically with the world," Yue told the Post last month.
"Global connectivity is extremely important. We want people to come and see Hong Kong, and after this event, we want them to have a very, very clear impression that Hong Kong is back."