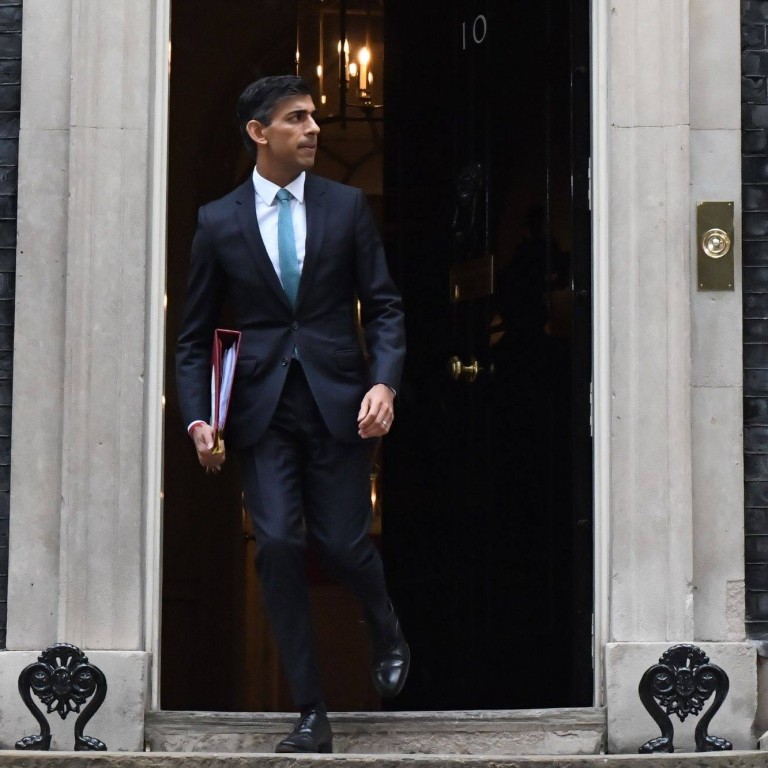 Bank of England makes biggest rate increase in decades, may worsen cost-of-living crisis for millions
BOE lifts borrowing costs by 0.75 percentage points to 3 per cent, its highest level since 2008
UK's annual inflation stands above 10 per cent, its highest level in 40 years
The Bank of England (BOE) raised its key interest rate by 75 basis points on Thursday in its biggest interest-rate increase in three decades, as it tries to tackle persistent double-digit inflation in the midst of a cost-of-living crisis in Britain.
In a widely expected move, the
central bank's
Monetary Policy Committee (MPC) raised its borrowing rate to 3 per cent, which is the highest level the rate has been since November 2008 in the middle of the global financial crisis. The 75-basis point move is the biggest single interest-rate increase since 1989 and mirrors a similar move by the
US Federal Reserve
on Wednesday.
Inflation topped 10.1 per cent in September, driven by surging food and energy prices, according to government figures. The BOE has a 2 per cent target for inflation.
"The majority of the committee judges that, should the economy evolve broadly in line with the latest monetary policy report projections, further increases in bank rate may be required for a sustainable return of inflation to target, albeit to a peak lower than priced into financial markets," the MPC said.
"There are, however, considerable uncertainties around the outlook," it added. "The committee continues to judge that, if the outlook suggests more persistent inflationary pressures, it will respond forcefully, as necessary."
The committee said the British economy is likely entering a recession and could be in a recession for a "prolonged period", with inflation likely elevated at more than 10 per cent in the near term. Gross domestic product is likely to decline throughout 2023 to mid-2024, the committee said. Inflation is likely to decline sharply from mid-2023, conditioned in part on the elevated path of interest rates.
The pound fell by 1.4 per cent to US$1.124 ahead of the BOE announcement.
"I think everyone knows we do face a challenging economic outlook and difficult decisions will need to be made," Sunak, who formerly served as chancellor, said during prime minister's questions in the House of Commons on Wednesday.
The International Monetary Fund has forecast economic growth in Britain to slow to 1 per cent this year and 0.2 per cent next year, making it the worst performing advanced economy globally.
On Wednesday, the Fed raised its borrowing rate by 0.75 percentage points to a target range of 3.75 per cent to 4 per cent – its sixth consecutive rate increase this year and its fourth consecutive by 75 basis points.
Fed Chairman Jerome Powell signalled the central bank would slow the pace of future rate increases, but the ultimate level of its borrowing rate is likely to be higher than expected.
"The question of when to moderate the pace of increases is now much less important than the question of how high to raise rates and how long to keep monetary policy restricted, which really will be our principal focus," Powell said.
Additional reporting by Agence France-Presse