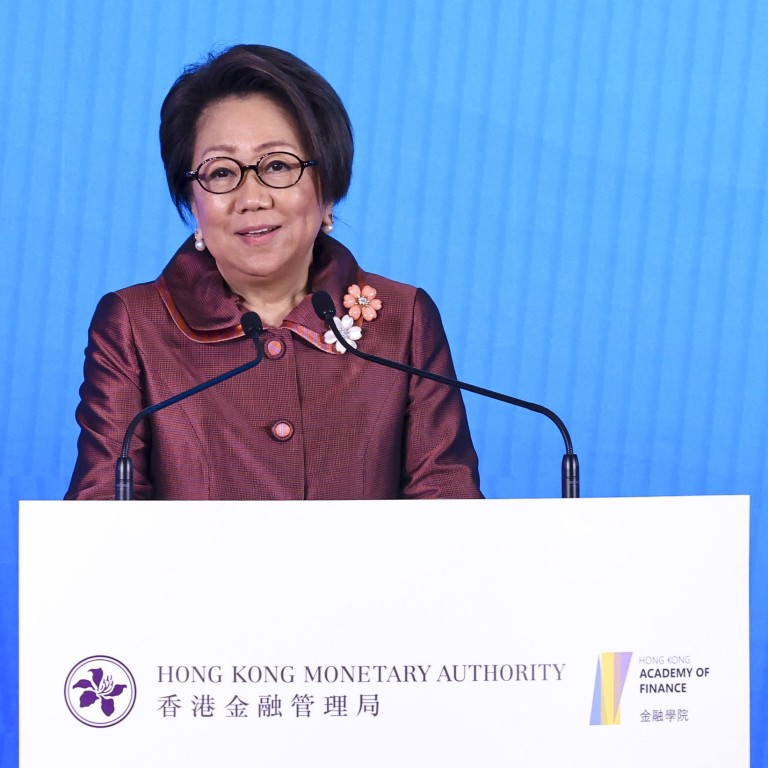 Hong Kong's financial summit ends on upbeat note as attendees bid farewell to Covid-19's restrictions and head 'back to business'
"It is a great way to say goodbye to the Covid period," Amundi senior describe the HKMA summit that ends on Thursday
Another summit may be held next year to celebrate the 30th establishment of the authority next year, HKMA CEO Eddie Yue Wai-man told bankers
Hong Kong's gathering of global financiers ended on a note of optimism after two days of upbeat speeches, as overseas attendees hailed their unhindered participation as proof that the city can put its Covid-19 restrictions behind and get back to business.
During the three-day event, Citigroup
opened its first global wealth management
centre in Tsim Sha Tsui to serve dollar-denominated millionaires, joining rivals HSBC and Standard Chartered in making Hong Kong the beachhead for tapping the estimated 80,000 wealthy individuals in southern China's Greater Bay Area (GBA).
Citigroup's investment reinforced the message – heard repeatedly during the three days of the
Global Financial Leaders' Investment Summit
– that it is "
business as usual
" in Hong Kong, even if the city had been slower than other countries in opening its borders to business and leisure travel. The fact that half of the 250 financiers from 120 global firms flew in from abroad – 40 of them being chief executives – underscored the message by Chief Executive John Lee Ka-chiu that "
Hong Kong is back
."
"It is a great way to say goodbye to the Covid-19 period," said Amundi Asset Management's Greater China chairman Zhong Xiaofeng, after the chief executive of Europe's biggest money manager Valerie Baudson had to skip the meeting. "It is also a very strong sign of the recognition by the international financial community that Hong Kong remains a vibrant, bright international financial centre."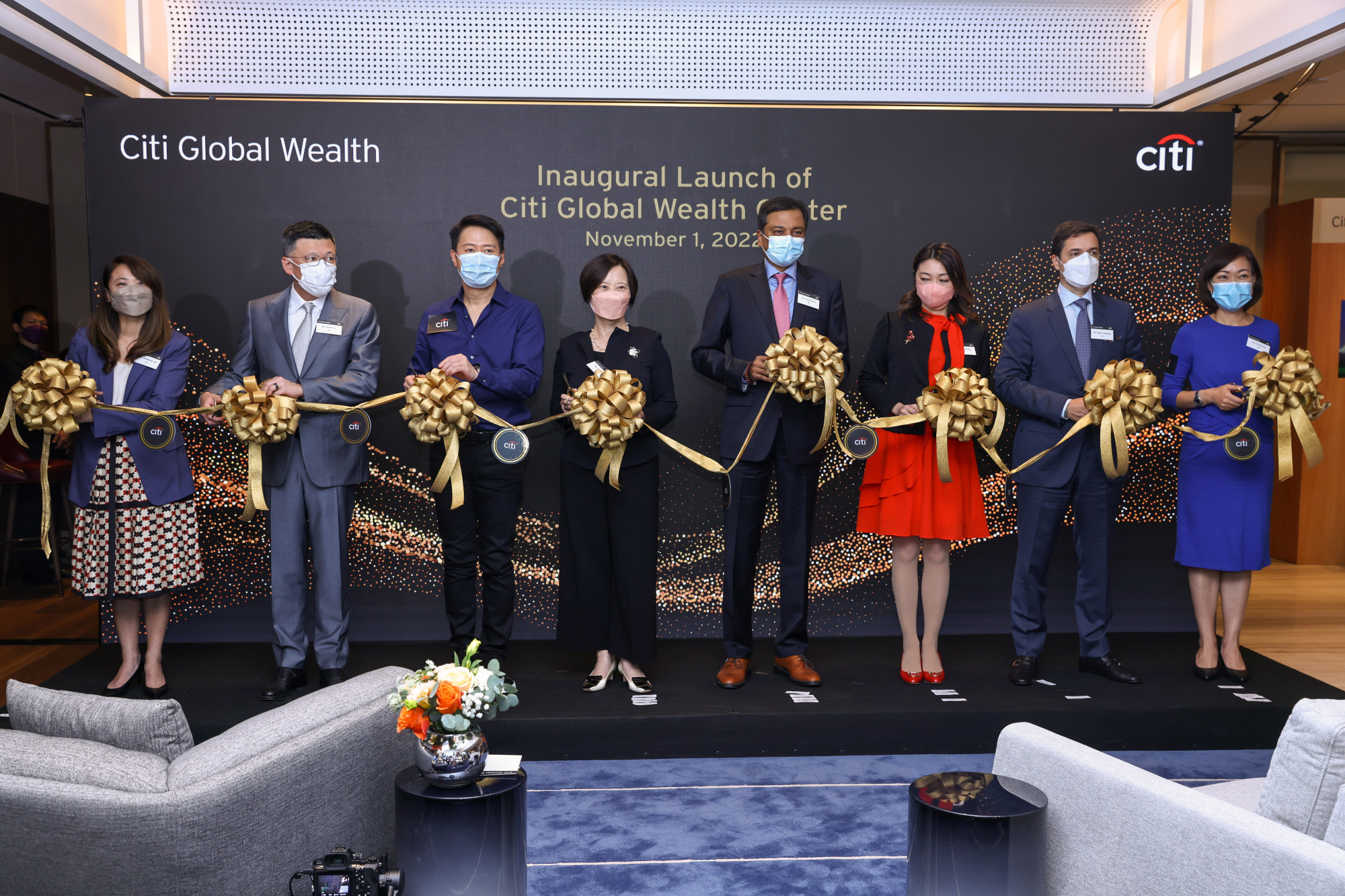 The event, organised by the Hong Kong Monetary Authority (HKMA), kicked off informally on November 1 with a closed-door meeting between some invited bankers and the city's financial officials at the office of the de facto central bank. A gala dinner topped at the M+ contemporary art museum closed the first day.
"I feel like Hong Kong; a little fragile right now," said Baer Pettit, president of New York-based MSCI, the provider of the world's most-used investment benchmark, who added that his three-year absence from Hong Kong is the longest stretch he has had in over two decades. "This visit is the first for almost everyone. Hopefully, this is the opening of the door back to normalcy, and we'll see the [return of the] old vibrant Hong Kong."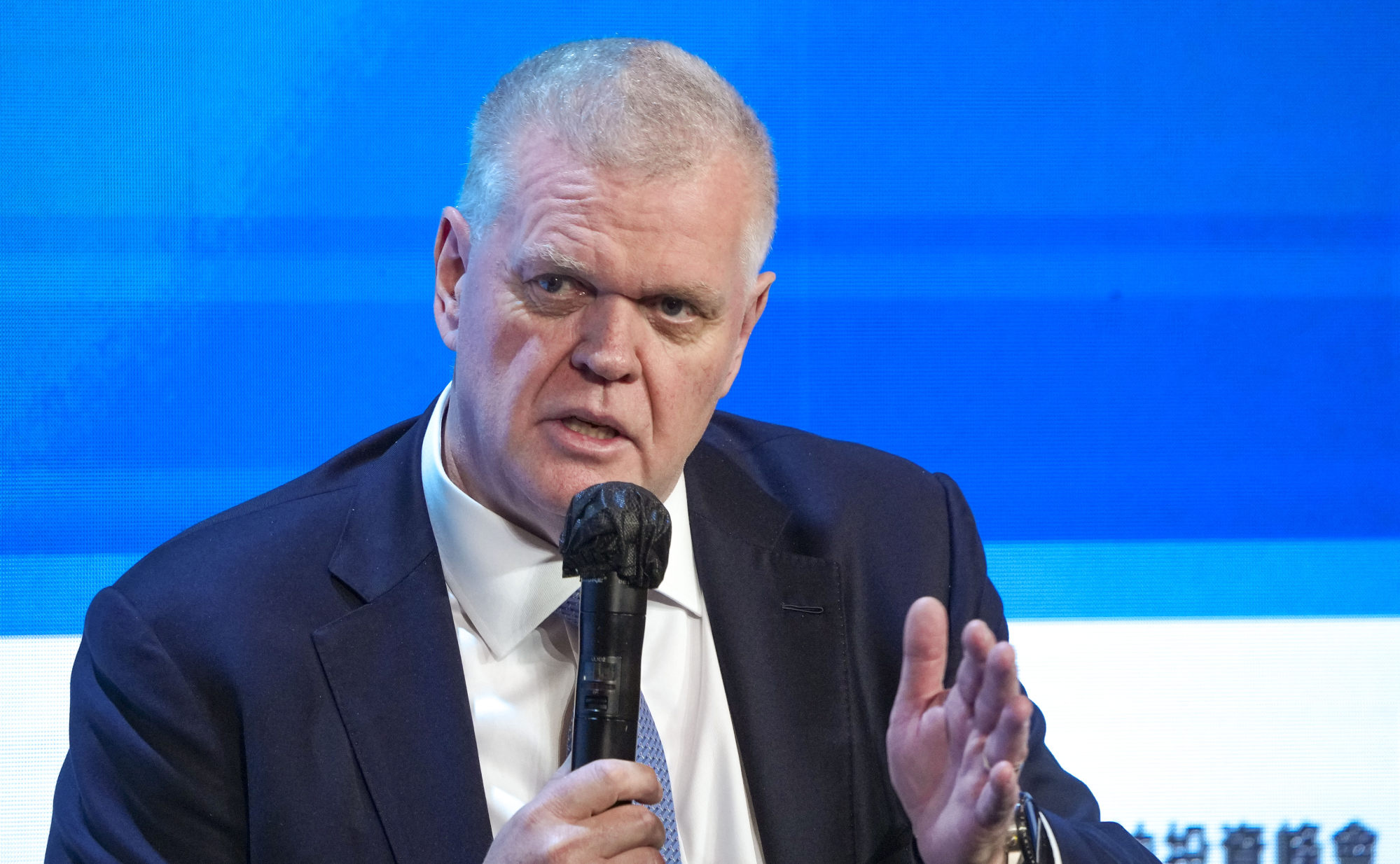 The first day of the programme featured a number of panel discussions, with C-suite speakers from some of the world's largest banks, funds and investors. They discussed
dealing with
uncertainty,
sustainable finance
, the
future of finance
, as well as environmental, social and corporate governance (
ESG
). Three of China's financial regulators spoke in pre-recorded messages with HKMA's chief executive Eddie Yue Wai-man, where they reiterated the Beijing government's commitment to
develop and enhance
Hong Kong's role as China's financial centre.
"Connectivity is what defines our city as an international financial centre," said Laura Cha Shih May-lung, the chairwoman of Hong Kong Exchanges and Clearing Limited (HKEX), which hosted the summit's final day. "It is only through connectivity that we will deliver a shared sustainable and successful future, … and in a fragmented world, we need connectivity more than ever."
Two panel discussions took place at the HKEX, at the former trading floor that has since been converted into the Connect Hall to mark Hong Kong's switch to paperless transactions. They discussed the creation of value amid uncertainty and management through volatile markets.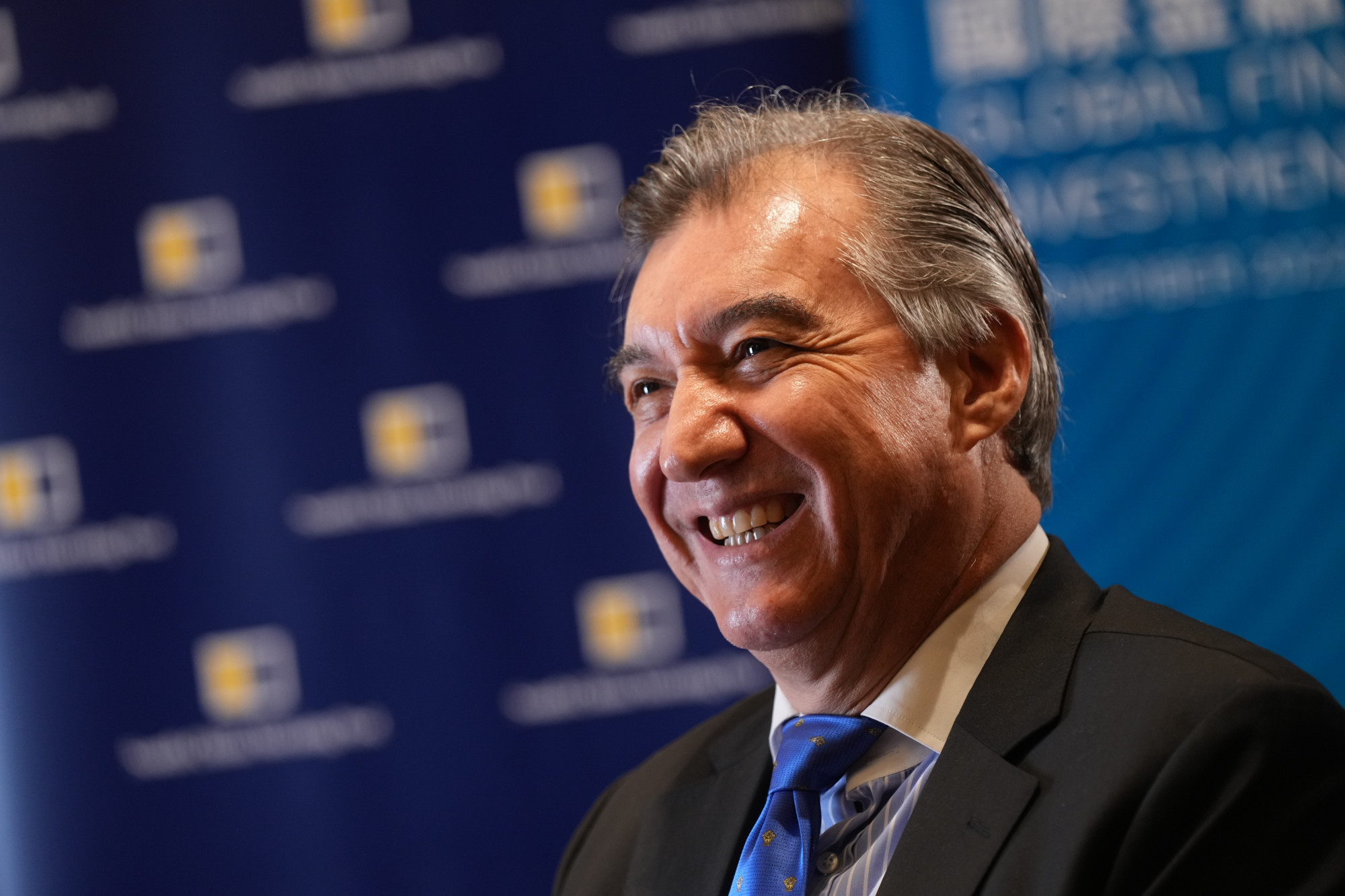 "Thank you so much for the last few days, for the excitement around the city, in our office," said Macquarie Asset Management's group head Benjamin Way, during a panel moderated by PAG's executive chairman Shan Weijian. "I think everyone is thankful, and it certainly feels like we're back. So, thank you."
The summit was not without drama. Two US lawmakers
urged US financiers
to reconsider their attendance just days before the summit began, claiming that their participation would "contribute to the Chinese government's human rights abuses." Their call was mostly ignored and
roundly condemned
by Hong Kong officials.
Financial Secretary Paul Chan Mo-po, the chief proponent of inviting global financiers to Hong Kong, found himself stuck in Riyadh after
catching Covid-19
during a
work visit to Bahrain
and Saudi Arabia last week. He made it back to Hong Kong in time to deliver a keynote address in person because his
viral load was low
and deemed "non-infectious" by local health officials, although he was ordered to keep his mask on and refrain from attending banquets.
Several bankers pulled out. Citigroup's chief executive officer Jane Fraser and Blackstone's president John Gray caught Covid-19 and had to stay away, while Barclays' chief executive C. S. Venkatakrishnan, Capital Group's CEO Timothy Armour and Amundi's Baudson had to pull out.
"We are incredibly bullish on Hong Kong's future," said Prudential's chief financial officer James Turner. "The relaxation of some Covid measures means the opening up of Hong Kong. If that continues to improve in 2023, that will bring more people into Hong Kong, and improve the economy [and] the vibrancy here."
With the summit over, some bankers are staying in Hong Kong to meet staff and clients.
"It's great to get back together in Hong Kong," said HSBC's chief executive Noel Quinn, whose bank is the sponsor of the Hong Kong Sevens rugby tournament that kicks off on Friday until Sunday. "It's great to get Hong Kong energised again [and] growing."
Singapore was on the tip of many attendees' tongues, as several global banks grappled with an exodus of staff who were fed up with Hong Kong's previous Covid-19 restrictions. The solution in the new era was co-location, where senior positions in both Hong Kong and Singapore could serve different purposes, said the Swiss bank Julius Baer.
"Hong Kong has always been the centre of gravity for North Asia with its proximity to China and the Greater Bay Area," said Philipp Rickenbacher, the chief executive of the Zurich-based private bank, adding that the two cities are both hubs for expanding in Asia. Its larger rival at Paradeplatz 8, Credit Suisse, also considers the two cities as equally important hubs for Asia.
HKMA may organise the summit again in 2023 to mark its 30th anniversary, said Yue. Most participants this year said they would not think twice about returning.
"The attendance of these global players is a demonstration that there is huge interest [among] the international financial players to promote Hong Kong and return Hong Kong to the main centre," said Sebastian Paredes, the chief executive of DBS Hong Kong.
Additional reporting by Lilian Cheng