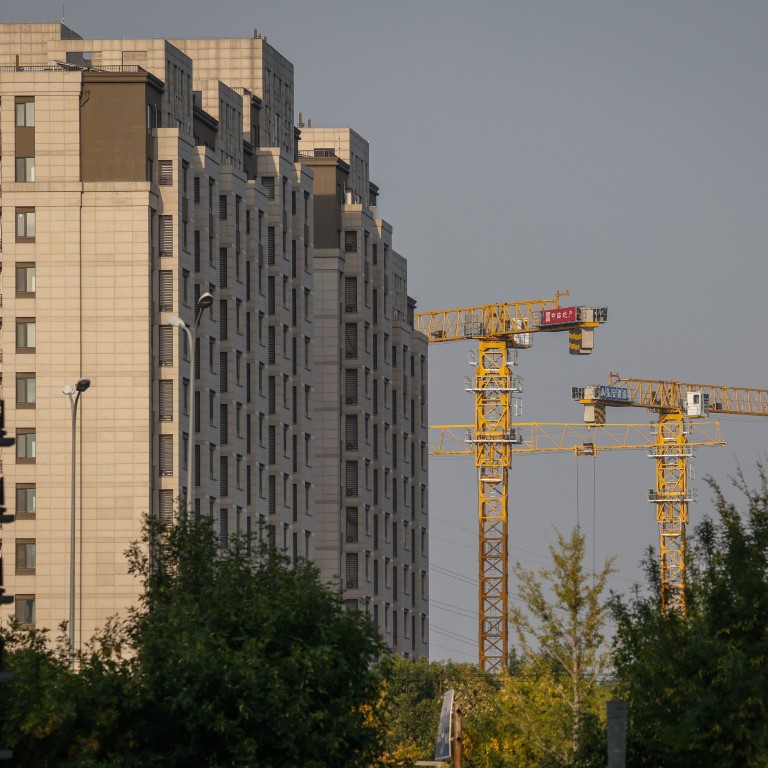 China developers' stocks and bonds buoyed by hope for central bank monetary support, as Beijing expands bond programme
The Hang Seng Mainland Properties Index rose 4.3 per cent on Wednesday, and some developers' bonds soared
Traders were buoyed by the expansion of a bond financing programme, betting on more support from authorities, especially the central bank
Chinese property stocks and bonds soared on Wednesday as authorities vowed to aid bond financing and investors placed bets on direct monetary input from the central bank to buoy developers.
The Hang Seng Mainland Properties Index jumped 4.3 per cent on Wednesday and has soared 27 per cent so far this month – beating an 11 per cent gain on the Hang Seng Index in the same period.
Cifi Holdings jumped 28.6 per cent, Seazen Group rose 17.9 per cent and Country Garden gained almost 14 per cent in
Hong Kong on Wednesday
.
The rallies came after China's National Association of Financial Market Institutional Investors (NAFMII) said it will expand a bond financing programme for private companies including home builders, expanding debt financing to 250 billion yuan (US$34.5 billion) from an unspecified amount earlier, according to
a statement
on its official website on Tuesday night. The scale could be further widened depending on actual situations, it added.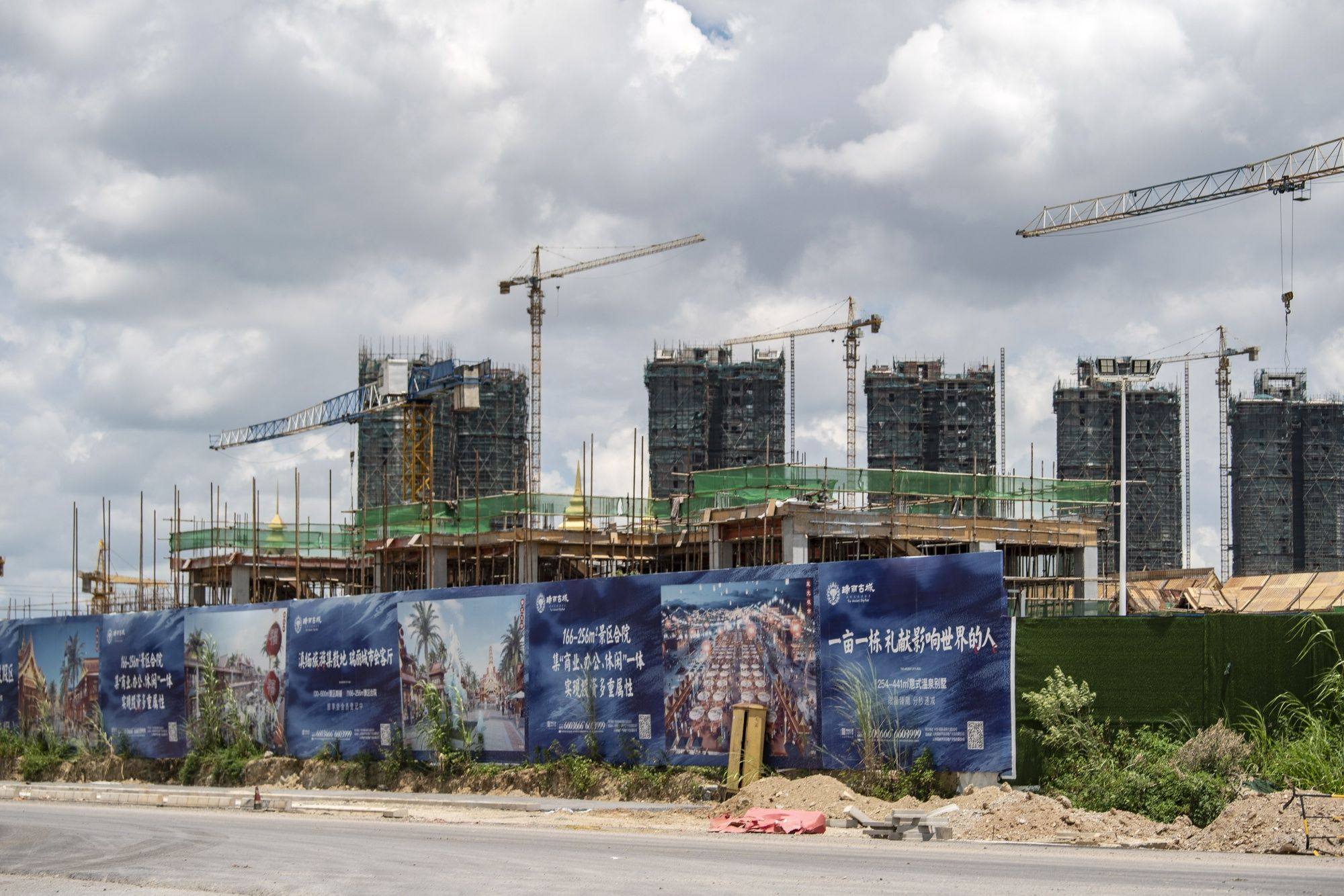 Investors were also buoyed by a Wednesday article in Financial News, a newspaper managed by the People's Bank of China, which forecast that the property market would gradually bottom out and stabilise this year.
In the bond market, a number of bonds surged by more than 20 per cent and triggered trading halts. Jinke's 1 billion yuan onshore bond, with a coupon rate of 6.3 per cent, skyrocketed 74 per cent, Longfor's 4.44 per cent bond of 1.8 billion yuan rose 29.3 per cent and Country Garden's 4.8 per cent bond of 2 billion yuan rose 29.1 per cent.
The expansion of the NAFMII programme will be done via the central bank providing capital support through relending facilities, implemented by designated professional institutions, through "guarantees and credit enhancement, creating
credit-risk-mitigation warrants
, and direct bond purchases", according to the NAFMII statement.
The mention of direct bond purchases fuelled optimism about direct monetary support from Beijing, according to traders and analysts.
"The key difference for this news is that it actually includes direct purchase of bonds, but we require a detailed follow up on the scale and method of purchase (executed by which entities and whether [the bonds will be bought] in the primary or secondary market, etc)," Nomura analyst Iris Chen wrote in a note on Wednesday.
In the first three quarters this year,
bond issuance
by developers slumped 48.1 per cent, 35.2 per cent and 22.8 per cent, respectively, according to Sinolink. Bond maturities, meanwhile, reached around 600 billion yuan annually from 2022 to 2024.
Private developers, in particular, have borne the brunt after the debt problems of the world's most leveraged home builder,
China Evergrande Group
, first revealed to the public in August last year, spilled over to peers from healthier firms such as
Sunac China Holdings
and smaller ones such as
Modern Land
.
Despite the government's various measures to revive confidence, with several developers such as
Country Garden and Cifi
receiving guarantees and credit enhancement support to issue onshore bonds, recent bond payment failures by government-backed
Greenland Holdings
and Cifi further dampened investor sentiment.
"The support is stronger than before," said Sinolink Securities in a report issued on Tuesday, pointing out the importance of the key word "direct bond purchase".
However, the impact may be limited.
"Private developers with better fundamentals and sales situation and those with good-quality collateral will have a higher chance of getting the support," said Sinolink analysts led by Du Haomin. "As the ones that were supported to issue bonds in May and August need relatively high-quality collateral."
Late on Wednesday afternoon, state-owned China Bond Issuance announced an application channel for private developers to seek credit enhancement from the country's first professional credit-enhancement institution. An application form requires developers to state whether they had bond extensions or defaults before, and the details of collateral.
"A reiteration of onshore bond issuance using previous structures cannot really materially solve the funding problem, as China Bond Insurance will require stringent selection on pledged assets to issue bonds of such structure given what we saw in previous rounds," said Chen of Nomura.
The move may only benefit the stronger developers, instead of the ones that need funds the most, analysts said, while home sales will be the key factor for developers' fundamentals.