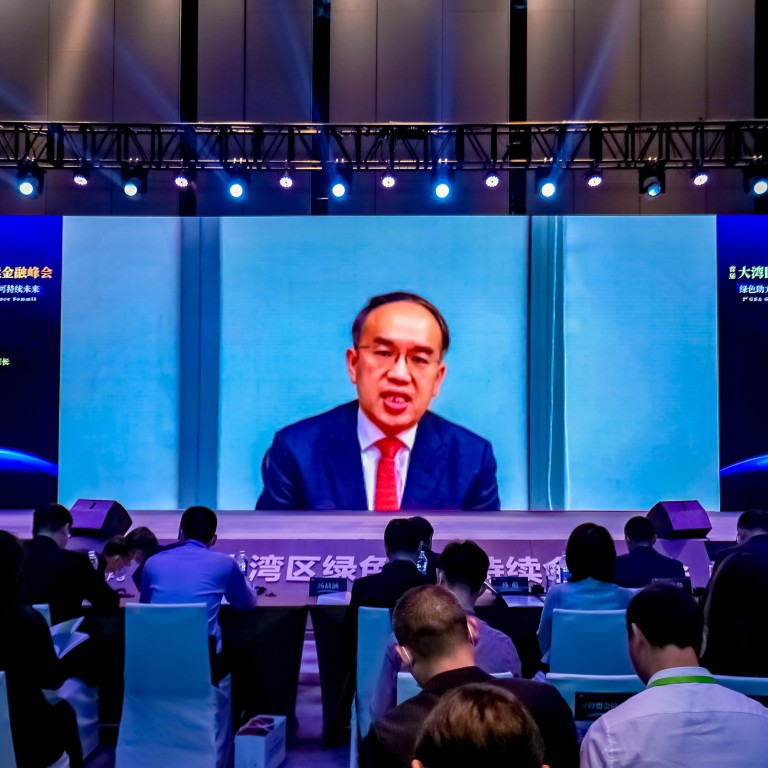 Hong Kong to expand government green bond issuance fivefold as Greater Bay Area cities aim to boost sustainable finance
Hong Kong will expand its issuance of government green bonds more than fivefold in the next five years, city's finance and treasury secretary says
Shenzhen and Guangzhou are also boosting sustainable finance as China faces an annual investment gap of up to US$590 billion for green projects
Hong Kong, Shenzhen and Guangzhou are accelerating their efforts to boost the development of sustainable finance as the cities of the Greater Bay Area vie to help generate capital to help drive China towards its ambitious carbon-reduction goals.
Hong Kong aims to expand the issuance of government green bonds more than five times within the next five years, compared with the amounts before 2021, Christopher Hui Ching-yu, the Secretary for Financial Services and the Treasury, said on Wednesday via a video speech at the First Greater Bay Area Green and Sustainable Finance Summit, which was held in Shenzhen.
In addition, Hong Kong is launching a three-year programme this year to provide financial professionals with training on green and sustainable finance, with HK$200 million in funds contributing to the effort, he said. The application and registration process started at the end of last month, he added.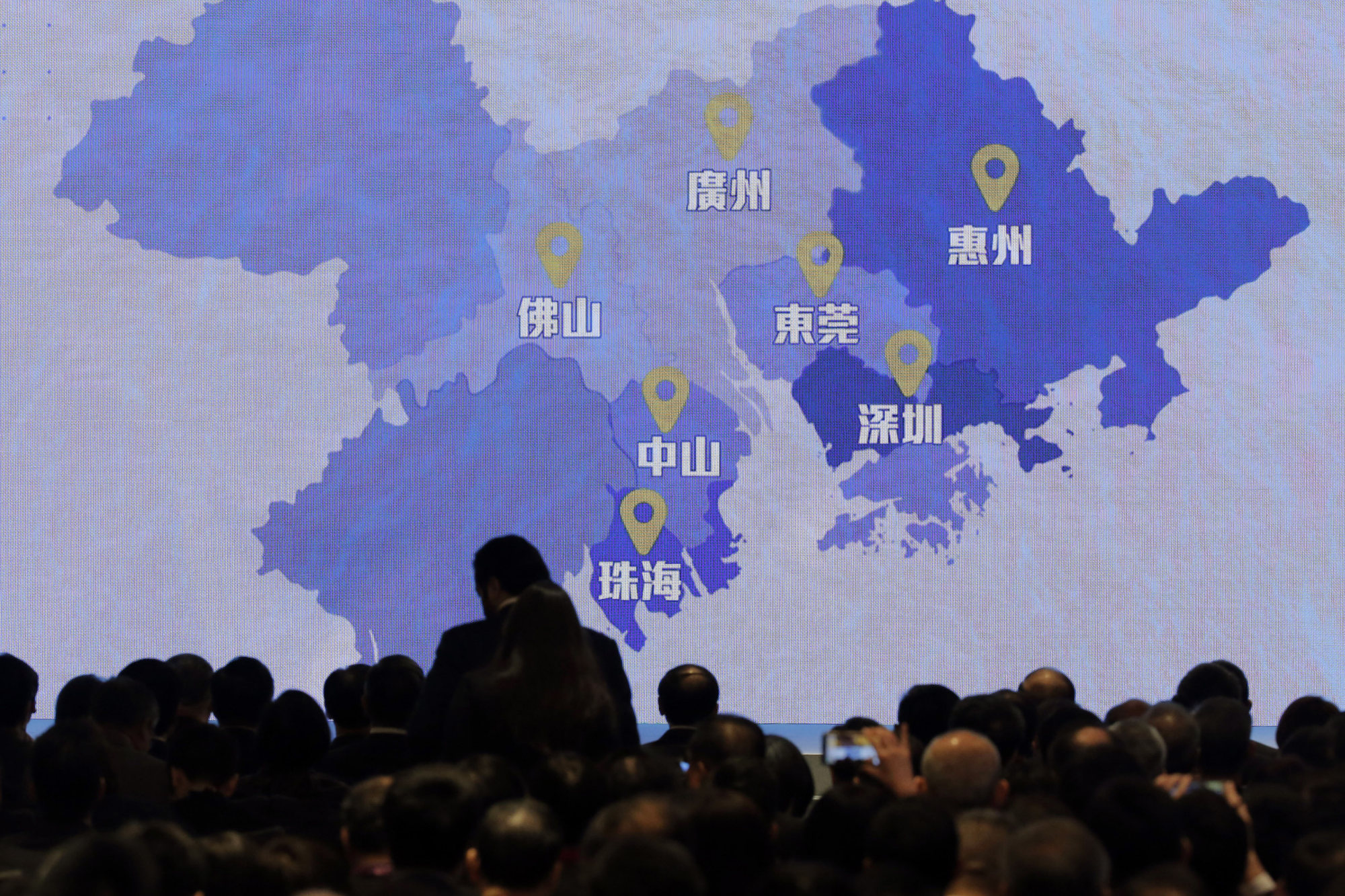 "We encourage people to … use Hong Kong as a platform for green financing," Hui said. "Looking into the future, the Hong Kong stock exchange will continue to actively expand the ecosystem of carbon trading, including expanding product services, improving the trading mechanism and infrastructure. At the same time, we will explore creating related standards that are applicable to Hong Kong to facilitate the regional transformation into a low-carbon economy and aim to develop Hong Kong into a leading international carbon-trading centre."
Shenzhen also aims to facilitate innovation to finance environmentally sound projects, and to enhance collaboration with other cities in the region, Yao Ren, deputy secretary general of the Shenzhen government, said at the summit.
More efforts are needed to further optimise the local green finance ecosystem, said officials and experts at the forum. They cited four main action items: enhancing information disclosures around green bond issuance, further advancing financial innovation, nurturing specialised talent and attracting more non-government capital for carbon-reduction efforts.
Disclosure performance for Guangdong province, Shenzhen, Hong Kong and Macau is not up to the level it should be, according to Shang Jin, deputy general manager of the green finance innovation centre at the Shenzhen branch of China Central Depository & Clearing, a state-owned company that serves as the main depository institution for China's interbank bond market.
"At the current stage the GBA's information disclosure [on green bonds] has some problems," she said. "Firstly the number of information disclosures on environmental benefits and the completeness of some indicators need to be further enhanced. Secondly, many don't disclose the total investments into green projects, which makes it impossible to evaluate the environmental benefits that each unit of capital brings."