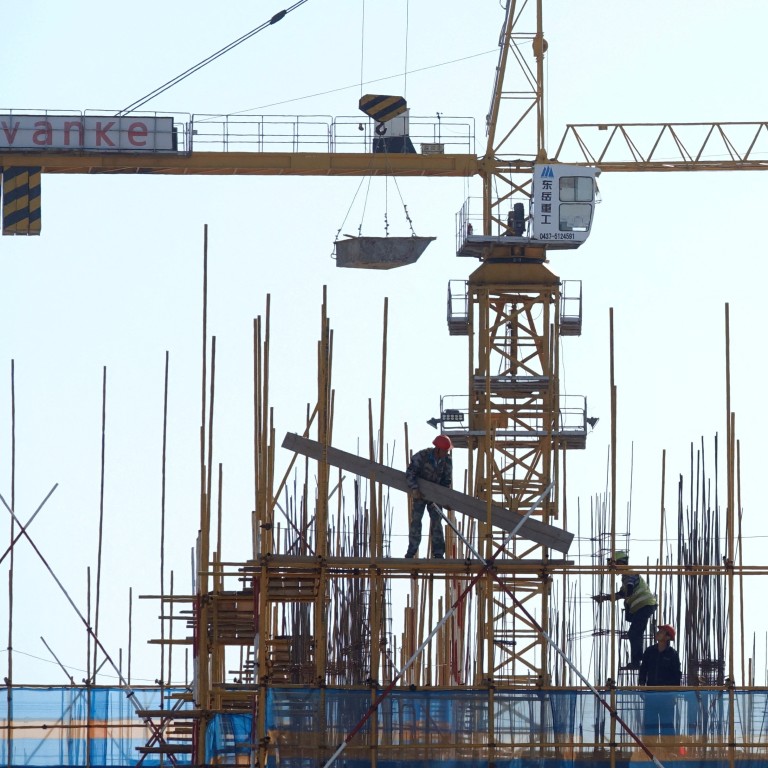 Chinese banks pledge billions in credit support to help struggling developers after Beijing confirms rescue plan
The PBOC and the CBIRC officially confirmed a 16-point rescue plan for China's real estate sector on Wednesday
Major Chinese banks have announced financing support for a slew of developers, with more lenders set to follow to align with the official policy
Chinese banks and authorities are ramping up aid to ease private developers' liquidity woes following the official release of Beijing's rescue plan for the sector.
Stocks of Chinese developers jumped on the news as banks rushed to provide credit lines to several struggling home builders.
A Bank of China representative said the bank is expected to offer support to more developers, without providing details, after the lender on Wednesday signed an agreement with China Vanke, the nation's third-biggest
property developer
by sales, offering a credit line worth up to 100 billion yuan (US$14 billion).
Country Garden, the nation's biggest home seller, told the Post on Thursday that it had signed a long-term strategic partnership with the Postal Savings Bank of China (PSBC).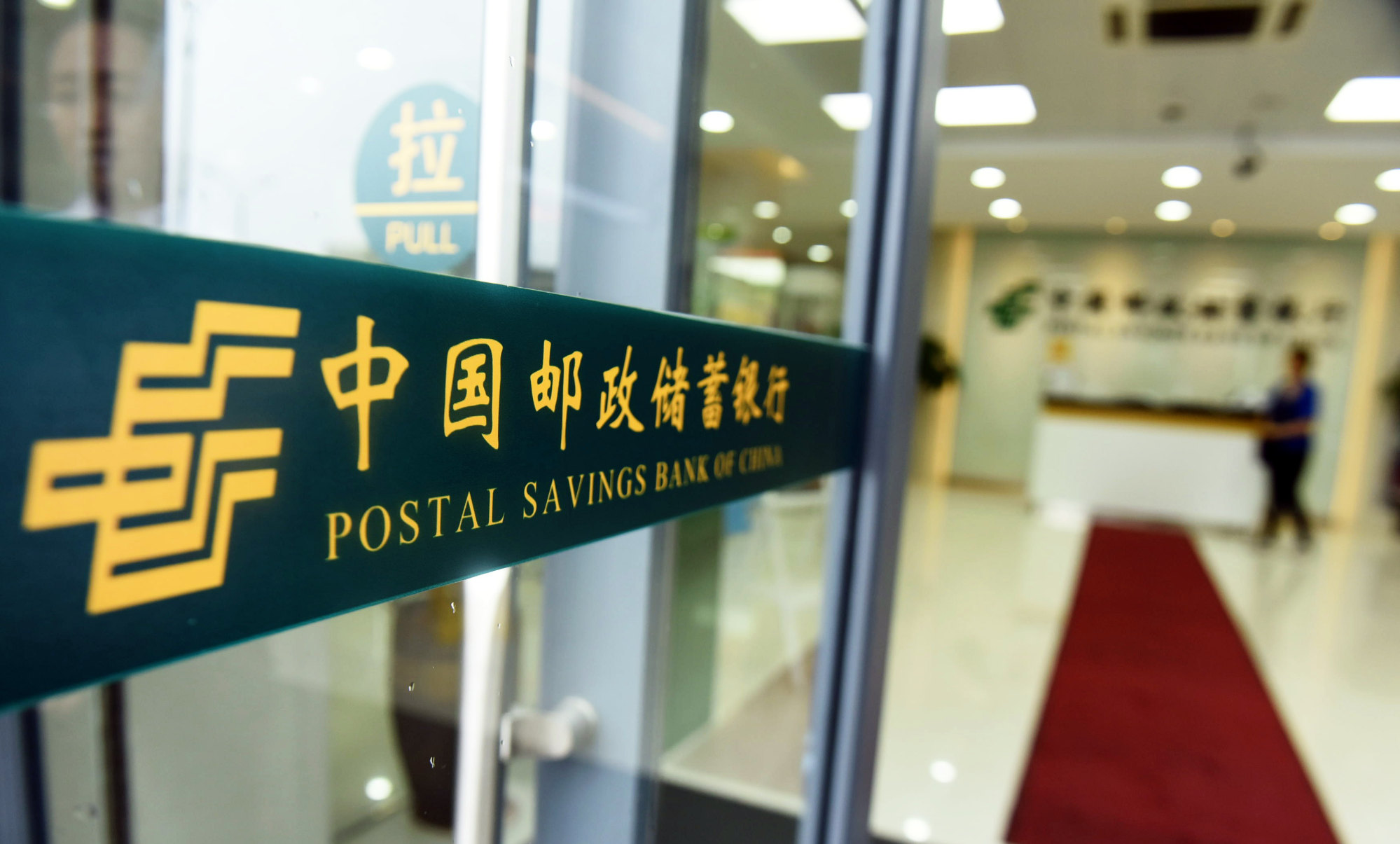 "The PSBC will provide Country Garden with an intentional loan quota of up to 50 billion yuan to be used for development, mergers and acquisitions, guarantees, factoring in bond financing and other forms of financing facilitation," the Foshan-based developer said in a statement. The loans could also be used for mortgage lending to consumers who buy houses from Country Garden or its affiliated firms.
The PSBC said it would release an official statement later on Thursday.
The banks' moves follow the official release of a 16-point rescue plan to help debt-laden developers by the People's Bank of China (PBOC) and the China Banking and Insurance Regulatory Commission (CBIRC) late on Wednesday. The announcement confirmed media reports circulating in the market since November 13 that Beijing had urged financial institutions to extend support to help the 18.2 trillion yuan real estate market.
Other banks announced similar financing programmes on Thursday.
Industrial & Commercial Bank, the world's largest commercial bank by assets, said it will provide 655 billion in yuan to 12 developers, including Vanke, Greentown China, Longfor, Country Garden and Midea Real Estate. It will meet the "reasonable" financing needs of the developers in areas such as guaranteeing pre-sale funds in their escrow accounts, mortgages, mergers and acquisitions, bond sales and investments.
China Construction Bank told the Post it had signed agreements with eight property companies out of 88 that joined a video conference on Thursday afternoon. The bank signed agreements with state-owned China Communications Construction Company, Shoukai Real Estate and Yuexiu Property, as well as private developers including Vanke, Longfor, Midea Real Estate and Dahua Group to advance cooperation in areas such as property financing, rental housing and integrated financial services.
"Although recently the property market experienced a deep adjustment, in the long term it will remain an important industry for national economic development and for meeting people's accommodation needs," China Construction Banksaid in a statement.
Bank of Communications said that it had signed a comprehensive strategic agreement with Vanke and Midea Real Estate, which will see the lender provide a range of financing services to the developers.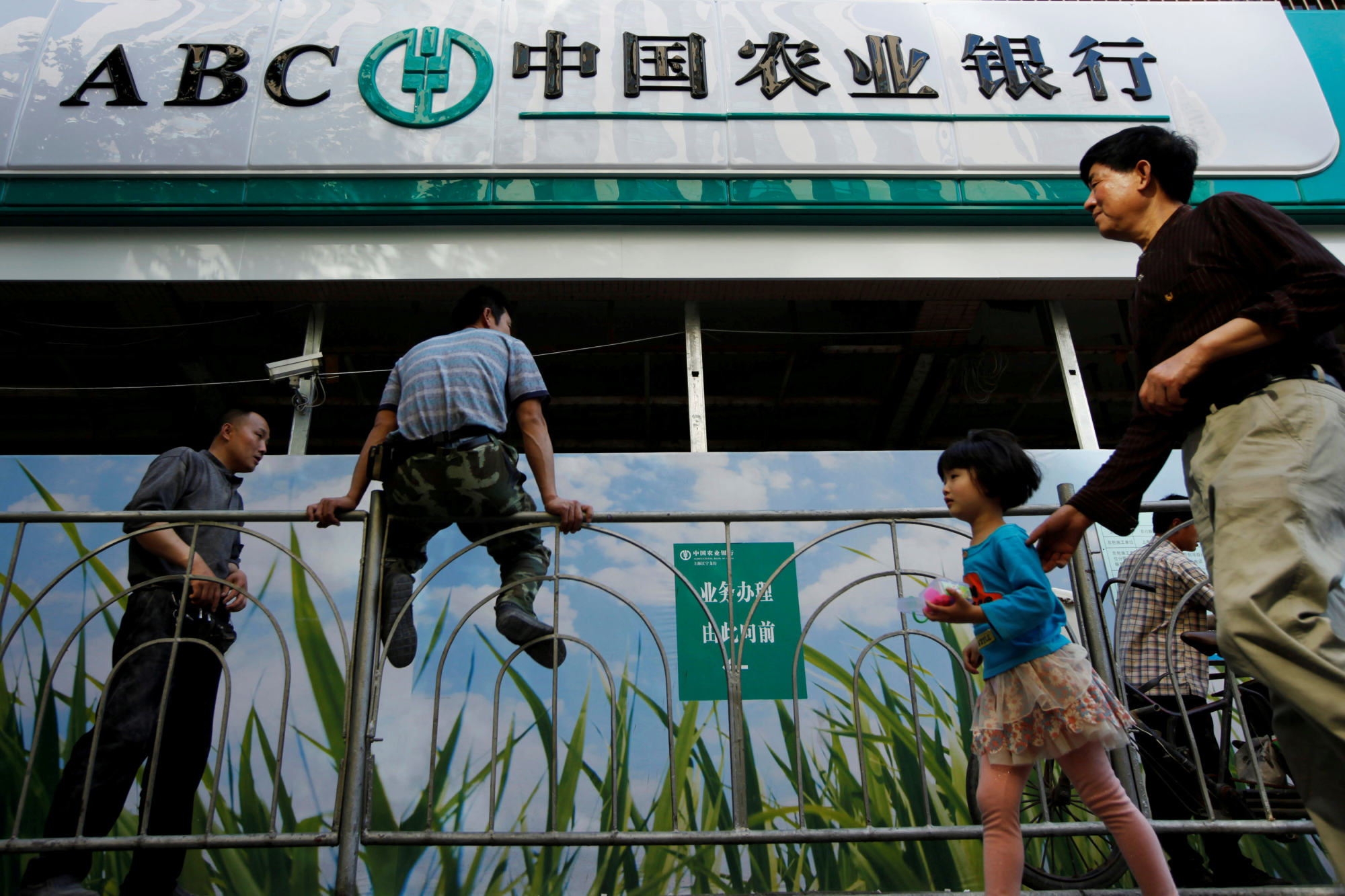 Agricultural Bank of China said it had signed strategic agreements with several home builders – China Overseas Land & Investment, China Resources Land, Vanke, Longfor Group Holdings and Gemdale Properties and Investment – to "build long-term stable cooperation relationships".
"The companies that have been covered now are mainly high-quality companies whose businesses are relatively prudent," said Yan Yuejin, a research director at Shanghai-based E-house China R&D Institute. "Some other property companies will gain bigger support in the remainder of this month and December."
Developers ranked in the top 20-70 bracket in terms of sales can expect to receive lending support later, he added.
The Hang Seng Mainland Properties Index jumped 6.8 per cent, taking the gains so far this month to 36.5 per cent amid a slew of favourable policies to bail out the beleaguered property market.
In Hong Kong, Country Garden soared 20.4 per cent and Longfor rose 12.2 per cent. Midea Real Estate jumped almost 17 per cent, while Vanke and Gemdale added at least 5.6 per cent.
The share price gains followed an update from China Bond Insurance that it would provide guarantees for 4.7 billion yuan worth of bond issuance by Longfor, Midea Real Estate and Radiance Holdings, according to a statement from the National Association of Financial Market Institutional Investors on Wednesday.
Close to 100 private developers have applied for support from the credit enhancement institution established, after Beijing
expanded the bond financing programme
for private companies with emphasis on developers earlier this month.