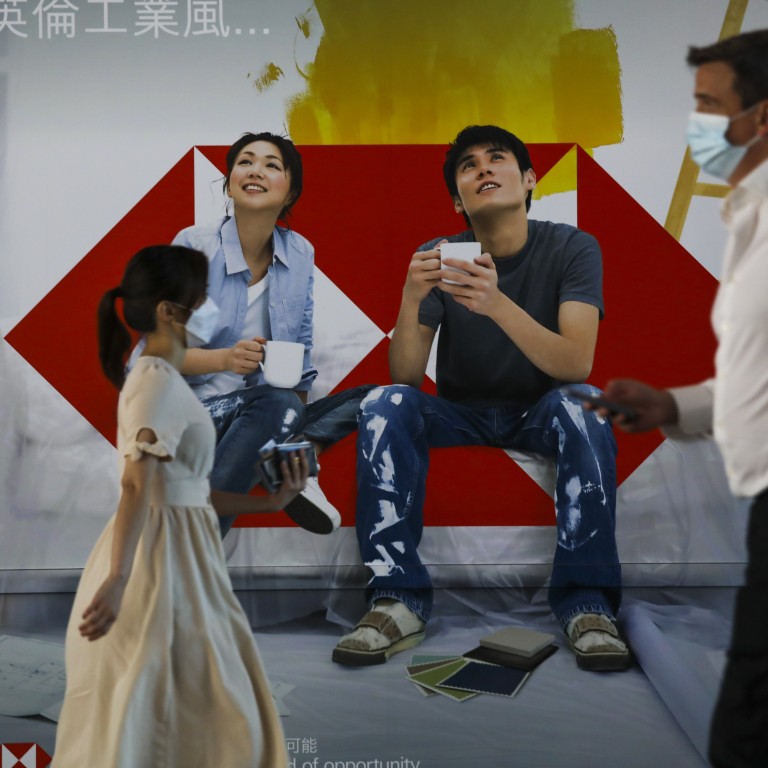 Will inflation derail ESG targets? HSBC poll finds almost 60 per cent of financial professionals believe higher costs could hinder sustainability strategies
Rising costs are generally thought to have a negative impact on sustainability, HSBC analysts say in report
Rising costs and uncertain market conditions might force business leaders to make short-term decisions, Baker McKenzie separately says
Six out of 10 financial professionals involved in environmental, social and governance
(ESG) decision-making
believe rising costs will hinder the sustainability strategies of the businesses they invest in, according to an HSBC survey.
Rising costs are generally thought to have a negative impact on sustainability because a high-interest-rate environment could make it more costly for businesses to borrow money and lead them to spend less on issues such as sustainability, HSBC analysts led by Chan Wai-shin, head of ESG research, said in a report on the survey released on Wednesday.
HSBC's third ESG sentiment survey this year polled 352 financial professionals across the globe in roles related to ESG decision-making. They represented US$10 trillion in assets under management across 329 institutions. The bank conducted the survey
in February
and
June
as well.
About 34 per cent of the respondents believed inflation would hinder corporate sustainability strategies in the short term, while 25 per cent said it would be a long-term hindrance. Only 14 per cent believed rising costs would be a catalyst for firms' sustainability strategies.
"This is understandable in terms of diverting resources to deal with material sourcing and wages, which may need to be dealt with in the short term, rather than focusing on long-term issues such as sustainability," Chan said.
The survey, intended to gauge where clients are in terms of their ESG strategies and the momentum of development and future intentions, was conducted by London-based research company Survation between October 4 and November 3. About 15 per cent of the respondents were located in Asia, while 21 per cent had operations in the region.
"The intention to incorporate ESG has reached an inflection point, as it is now so embedded that there is less to incorporate in the future," Chan said. More than half of the respondents, or 52 per cent, believed that ESG issues were more priced in to stocks than they were 12 months ago, according to the report.
As businesses face rising costs and uncertain market conditions, leaders of firms may sometimes fall back to short-term decision making,
according to law firm Baker McKenzie
in its Race to Net-Zero report published on Monday.
About 70 per cent of respondents in a survey by the law firm of 1,000 sustainability leaders and general counsels across nine global markets, including Hong Kong, mainland China and the United States said huge upfront investments were barriers for companies to reach their net-zero targets. About 58 per cent said their organisations have not allocated nearly enough budget to make the transition successfully.
A separate study released on November 8 based on a survey of 205 business leaders and professionals in Hong Kong conducted by the non-profit Business Environment Council (BEC) and Schneider Electric found that 84 per cent believed sustainability had become a core part of their organisation's strategy amid mature guidelines around sustainability and climate-related reporting.
"Organisations have started to acknowledge the importance of a sustainable business strategy and have committed to decarbonisation targets that align with government initiatives," said Simon Ng, BEC's CEO.
"However, it is shown that resources and planning towards the implementation of reduction measures are still insufficient. This leads to concerns from within the organisation that they will fall short of committed targets."