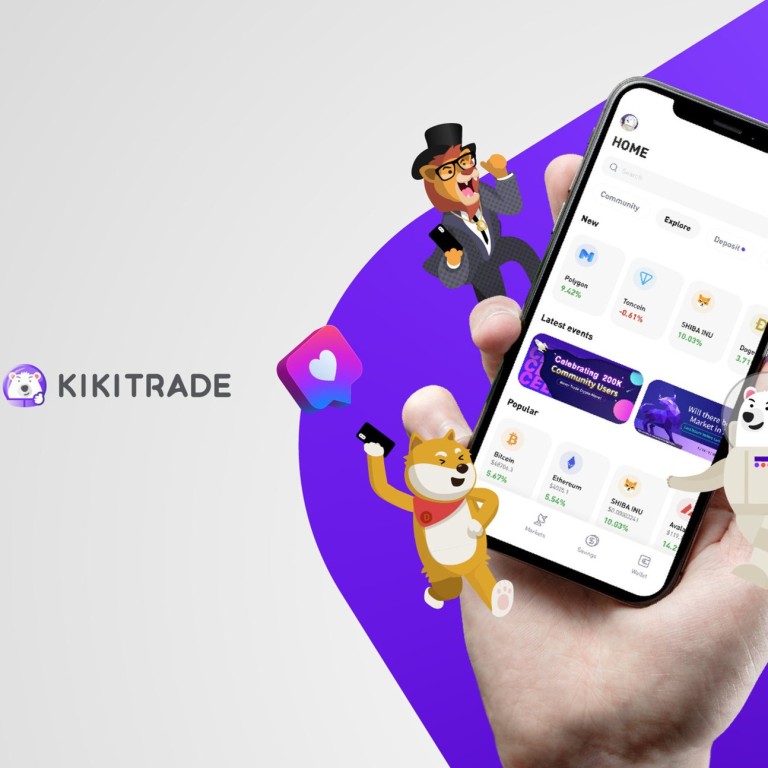 Hong Kong cryptocurrency platform Kikitrade heeds SFC warning, to stop local users access to savings products
Kikitrade, which dubs itself as a social investment platform, will terminate access to its 'flexible savings' and 'locked savings' products from December 30
The move was 'in response to the regulatory system regarding assets in the form of digital tokens', co-founder and CEO Sean Tao says
Hong Kong-based cryptocurrency platform Kikitrade said it will stop users in the city from buying its savings products, after the securities regulator warned of risks related to digital assets.
The social investment platform will terminate access to its "flexible savings" and "locked savings" products on December 30, it said in a statement on Thursday.
"We've decided to cease savings product subscription in Hong Kong after careful consideration and communication with the SFC [Securities and Futures Commission]," said Sean Tao, the co-founder and CEO of Kikitrade.
The move was "in response to the regulatory system regarding assets in the form of digital tokens" as mentioned this week by the SFC, he added.
This comes two days after the SFC issued a statement warning investors that virtual, or cryptocurrency, assets are mostly unregulated and carry high potential risks.
Kikitrade is working closely with the SFC and said that it was adjusting its services to comply with applicable laws and regulations, Tao said, adding that it is working towards being recognised as a licensed virtual asset trading platform.
Other services offered by Kikitrade such as spot market trading and automatic investment, which allows users to create a portfolio of cryptocurrencies, will be unaffected.
Cryptocurrencies are digital currencies in which transactions are verified and records are maintained by a decentralised system, rather than a centralised authority.
Although some virtual asset investments are marketed as deposits or savings-like products, they are not regulated and are not the same as bank deposits. Investors are therefore not afforded with any protection if the platform operators collapse, the SFC said.
Insufficient liquidity, high price volatility, opaque pricing, potential market manipulation, hacking and fraud are among the risks faced by investors trading on such unregulated platforms, it added.
Awareness of the risk of potential losses in the event of fraud and collapse of virtual asset platforms is especially important, given the recent fallout from troubles encountered by a number of platforms, the SFC said.
Last month FTX, once the world's second-largest cryptocurrency exchange, filed for bankruptcy less than a week after a run on the exchange.
Sam Bankman-Fried, who founded the company in Hong Kong, was arrested on Monday in the Bahamas, where FTX was based, capping a stunning fall from grace for the 30-year-old former billionaire.
Kikitrade, founded in 2020 by Everest Ventures Group, is a Web3-focused venture that has received US$12 million in funding.
Web3, a loosely defined concept, is commonly referred to as a next-generation internet based on decentralised technologies including blockchain. Outside mainland China, Web3 applications often involve cryptocurrencies.
Kikitrade's investors include British hedge fund billionaire Alan Howard, blockchain venture capital fund Dragonfly Capital, ethereum co-founder Joseph Lubin, and Head & Shoulders Financial Group chairman Stanley Choi.
Animoca Brands, a Hong Kong-based mobile gaming and blockchain company, is Kikitrade's second largest shareholder.