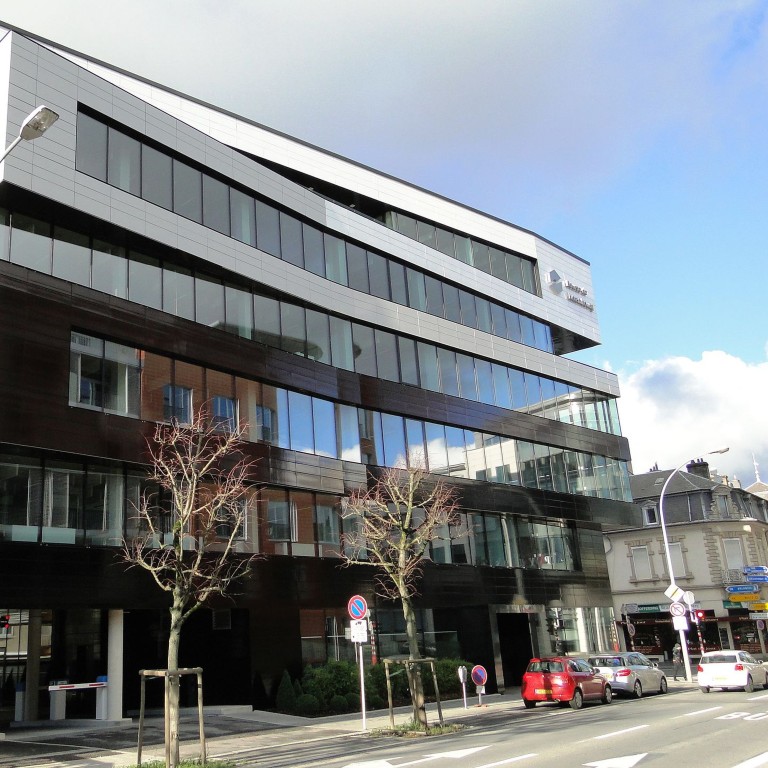 CICC unit joins Luxembourg Stock Exchange to tap foreign funds for Chinese firms and their clients
CICC UK is the first Chinese listing and trading member to join the Luxembourg exchange
The membership will further ease investment activity between China and international investors, LuxSE CEO says
The unit, a wholly-owned subsidiary set up in 2009, is the first Chinese listing and trading member to join the exchange, according to a CICC statement on Tuesday. CICC UK provides cross-border investment and financing services for European, Middle Eastern and African clients that do business with China, and helps Chinese companies seek cross-border investments and financing from these regions.
The move follows the establishment of connect mechanisms between China and European countries such as Germany, the United Kingdom and Switzerland by Beijing to help Chinese firms expand their foreign financing channels beyond the United States, amid trade friction between two of the world's largest economies.
"It will enable us to better connect capital markets and investors between China, Luxembourg and Europe. This is another key milestone in CICC's ongoing journey of strengthening its presence in Europe and globally," said Xinhan Xia, CICC UK's CEO.
CICC was earlier the first Chinese investment bank to join the London Stock Exchange, the SIX Swiss Exchange and the Frankfurt Stock Exchange as a member, according to its statement.
The Chinese investment bank was
chosen by Longi Green Energy Technology
, the world's largest producer of solar panels, to issue global depositary receipts (GDRs) in Switzerland in October, Bloomberg reported last month citing anonymous sources.
GDRs are certificates issued by custodian banks to represent China's yuan-denominated A shares, which can be swapped for the underlying A shares and sold on exchanges in Shanghai and Shenzhen after a 120-day lock-up period. Once such fungibility is enabled, GDRs should closely track their A shares.
Four Chinese companies, including Shanghai-listed Keda Industrial and Ningbo Shanshan, and Shenzhen-listed GEM and Gotion High-tech,
debuted on the SIX Swiss Exchange
in July, following the new stock exchange scheme agreed between China and Switzerland in 2019. China and the UK also launched the Shanghai-London Stock Connect in 2018.
"These memberships … will contribute to further easing cross-border investment activities between China and the international investor community, particularly in regard to the listing and trading of GDRs," said Julie Becker, LuxSE's CEO.
CICC's share price dropped 1.4 per cent to HK$14.44 in Hong Kong on Tuesday. It dropped 0.3 per cent in Shanghai to 37.46 yuan (HK$41.88).