Stocks
Get more with myNEWS
A personalised news feed of stories that matter to you
Learn more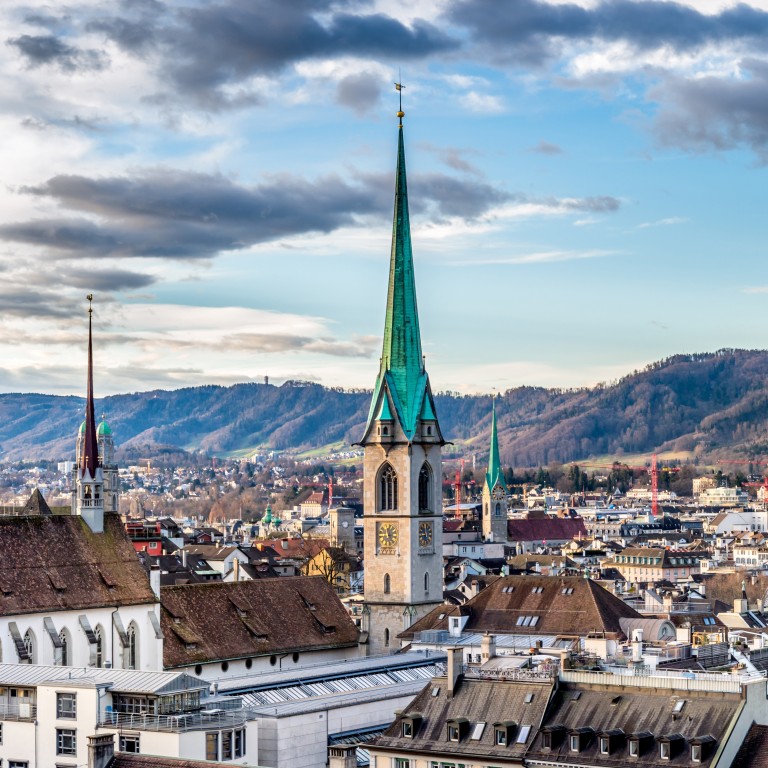 Chinese companies turn to Switzerland, Frankfurt to sell shares as regulatory woes make US market unappealing
Longi Green Energy Technology has selected banks for a sale of global depository receipts in Switzerland worth up to US$4 billion
Other names in the pipeline include Beijing United Information Technology and energy drink maker Eastroc Beverage Group
Chinese companies are set to tap the European market at a faster pace next year as lingering geopolitical risks and
regulatory woes
reduce the appeal of other offshore markets like the US.
Chinese solar power equipment company
Longi Green Energy Technology
has selected banks for a sale of global depository receipts in Switzerland that could be as large as US$4 billion, bigger than any offering in Hong Kong this year. Other names in the pipeline include e-commerce platform Beijing United Information Technology and energy drink maker Eastroc Beverage Group, Bloomberg News reported.
Chinese GDRs boomed
this year following a recently-expanded programme between China and several European bourses that simplified the listing process, allowing faster offerings than in onshore exchanges or in Hong Kong. While liquidity is lower in Europe, investors may be keen to tap the listings as an arbitrage chance to mainland shares.
The GDRs become fungible with onshore shares after 120 days of trading. The GDRs are predominantly taken up by Chinese investors and most are waiting to convert them back to A-shares to pocket the price difference.
"We expect to see more GDR listings in the coming months with China emphasising offshore capital raising," said Mandy Zhu, head of China, global banking at UBS in Hong Kong.
Close to 30 Chinese companies have announced, or will "very soon" indicate, their intention to list in Switzerland, according to Hang Wang, partner and co-head of Baker McKenzie's capital markets practice for Hong Kong and mainland China in Beijing.
Chinese banks, namely China International Capital Corp, Citic Securities and Huatai Securities International are the major forces leading the charge to Europe. International banks such as UBS and Goldman Sachs are also taking a slice of the action.
"There have been a number of GDR deals in 2022, and the activity will continue into next year," said Edward Byun, co-head of Asia ex-Japan equity capital markets at Goldman Sachs. "We are focused on being a part of that flow."
Though a 1 per cent fee earned by underwriters through GDR offerings is not as enticing as those received through Hong Kong or US IPOs, GDRs take less time and resources to come to market.
In addition to Switzerland, where eight offerings raised US$2.4 billion this year, Frankfurt could see a buzz in the first quarter of 2023. Both CICC and Citic Securities acquired memberships and trading qualifications at the Frankfurt exchange.
"To be good at executing GDRs, banks need to have strong Chinese A-share coverage, a healthy balance sheet, and be able to loan out securities to participating investors of GDRs," said Frank Yu, head of investment banking at Citic Securities.
To be sure, the tide for GDRs may recede once the path for Chinese companies to maintain their listing in the US clears and as Hong Kong makes a comeback.