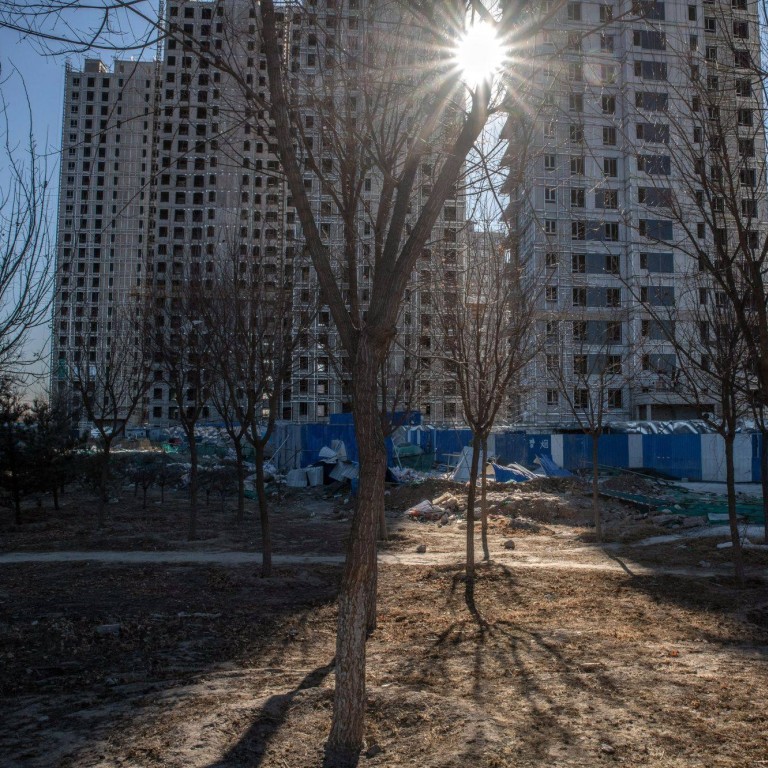 China's State Council calls for implementation of property market rescue measures to boost economic growth
Regulators recently unveiled a raft of measures to buoy the bruised real estate sector
The cabinet will also support private firms, the platform economy and construction of major projects, according to the script of a meeting
China's top decision making body called for rescue measures for the property sector to be properly implemented, after regulators
vowed to support the bruised industry
to boost economic growth.
"We should support the rigid demand as well as
improving housing demand
and implement the 16-points financial measures," read a transcription of a State Council meeting chaired by Premier Li Keqiang, published late on Wednesday by state broadcaster CCTV.
Rigid demand refers to people buying homes to live in, rather than for investment purposes, while "improving housing demand" is a reference to people upgrading to better, more expensive houses.
The country will also pledge its support for private firms, the platform economy and construction of major projects, according to the script from the meeting. All have been identified as crucial to boosting economic growth.
"There's still room for the policy measures to have an impact, and if we do the work well now, it will contribute to the stabilising of growth next year," the document read.
In a longer document about the meeting published on the State Council's website on Thursday morning, the cabinet also urged developers to guarantee the delivery of homes and pledged to support their financing needs.
The supportive tone of the State Council, China's cabinet, echoed President Xi Jinping's remark last week at a meeting of the Communist Party's Central Economic Work Committee, where he reaffirmed the
importance of the property sector
as a "pillar' of the Chinese economy.
Top regulators have sounded similar notes this week. In a meeting on Wednesday, People's Bank of China governor Yi Gang vowed to support a recovery in consumption and to guide financial institutions to support property sector mergers and acquisitions, according to a statement on the central bank's official website today.
The China Securities Regulatory Commission announced on its website yesterday that qualified property companies can once again secure back-door listings via other listed developers, reopening a financing channel that has been blocked for more than a decade.
The rallying cry from top government bodies to help China's struggling real estate sector reaffirms the recent shift in official policy from cooling the market to helping it recover from its worst slump on record.
New home sales dropped 31 per cent in November from a year earlier, worsening from a 23 per cent decrease in October, according to National Bureau of Statistics figures.
S&P expects the value of new home sales to finish 2022 at 13 trillion yuan, down 28 per cent year on year, and forecasts a further decline to 12.5 trillion yuan next year.
"Authorities were urged to support the fundamental demand for housing and 'reasonable financing demands' of developers. In the coming months, we expect China to further ease property policies, which could potentially boost economic growth and corporate earnings in turn," said John Woods, chief investment officer, Asia-Pacific, at Credit Suisse.
China's top regulators fired "three arrows" – bank credit, bond issuance and equity financing – within 20 days in November to crack the ice that had chilled the real estate industry.
Among them was a 16-point plan, which includes new policies to address the liquidity crisis hampering developers, as well as a loosening of down payment requirements for homebuyers to ensure the "stable and healthy development" of the property sector.