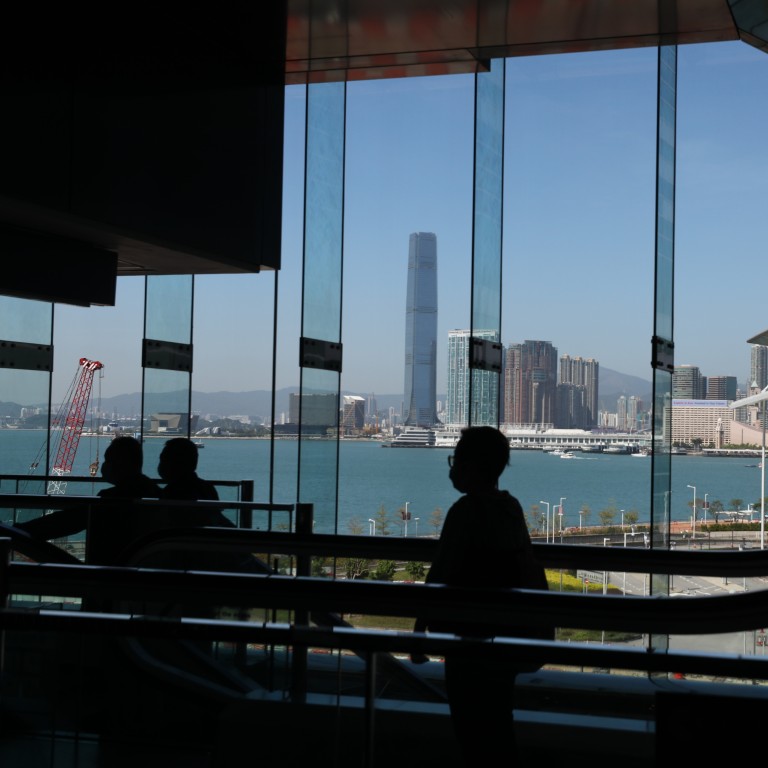 Cash-for-residency scheme: time for Hong Kong to catch Singapore in family office programme, consultants say
Singapore's Global Investor Programme offers permanent residency for wealthy families to relocate with pre-set investment, hiring requirements
Hong Kong is listening to calls to reinstate its Capital Investment Entrant Scheme, frozen since 2015 amid complaints it contributed to 'hot money' inflows
Singapore ranks among the top five countries for
wealthy investors
, according to a report published by Henley & Partners, a UK investment migration consultancy. Mainland China and Hong Kong top the net outflows.
The research underscores the widening gap between Hong Kong and Singapore in their role as Asia's hub of choice for family offices – investment vehicles for the ultra-rich to invest and transfer their wealth through generations.
The Southeast Asian nation has showcased its success in luring the likes of Tolaram Group from Indonesia,
property and healthcare tycoons from mainland China
by highlighting its political stability, tax benefits and high standard of living. Google's co-founder Sergey Brin and Bridgewater Associates' Ray Dalio and Haidilao's co-founders have also favoured the city, according to media reports.
Katerine Kou, the CEO of Victory Securities, argues it's time for Hong Kong to make up for lost time by reviving its investment-based migration programme – known as Capital Investment Entrant Scheme (CIES) – as the city moves closer to reopening its borders and dismantling pandemic-related travel curbs.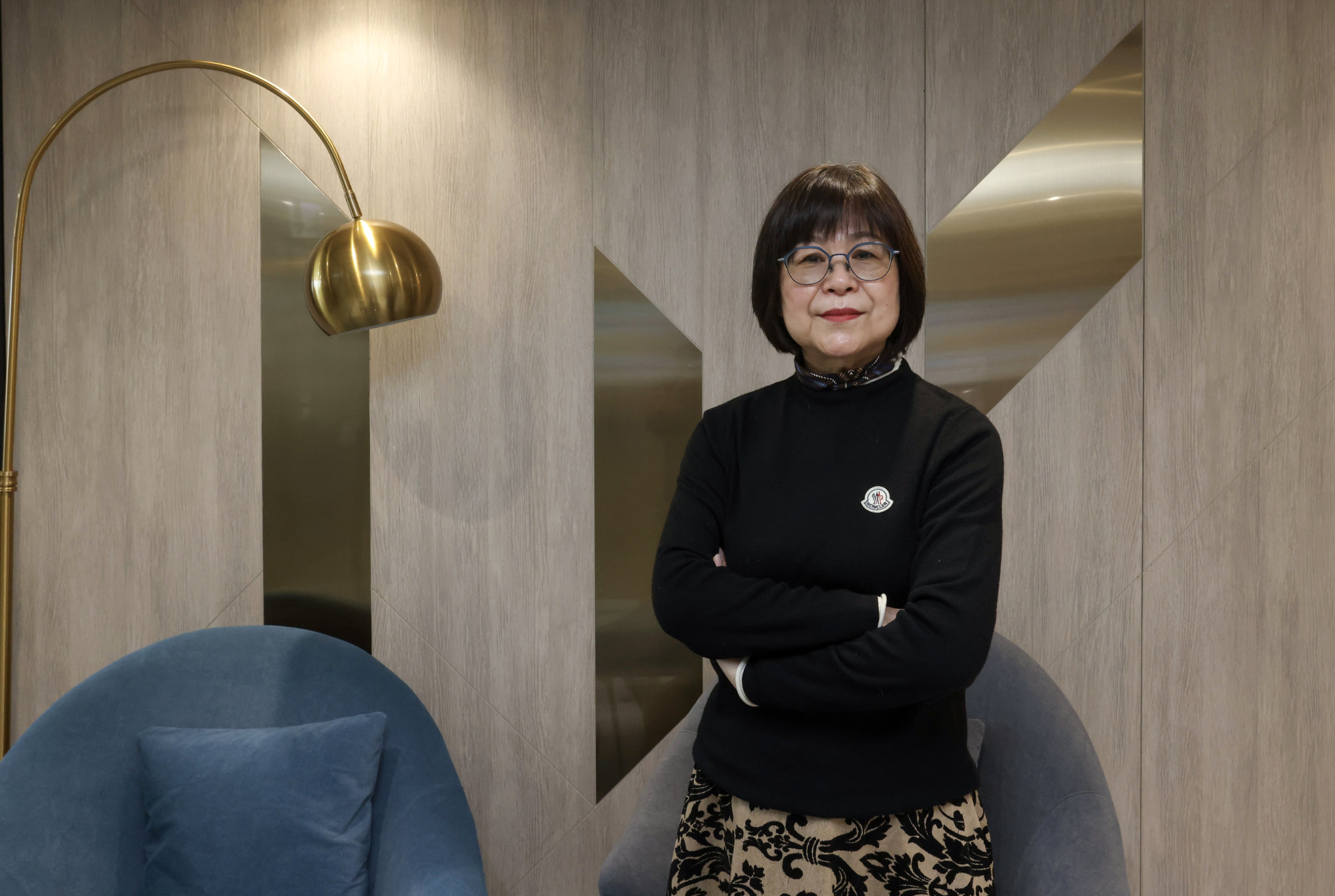 "For wealthy families who want to relocate, Singapore is currently the top choice [in the region] as it wraps its investment migration programme by promoting family offices," said Kou, whose firm has operations in both cities. "Hong Kong needs to catch up."
Reinstating the CIES would dovetail with Chief Executive John Lee Ka-chiu's aim to attract 200 large family offices to the city by 2025. The implementation of his plan unveiled during the annual Policy Address in October "will attract both talents and money to Hong Kong", Kou added.
Nearly three years of harsh Covid-19 curbs, preceded by months of political and social chaos, have combined to erode Hong Kong's appeal as a financial hub. Since Hong Kong suspended CIES in 2015, Singapore's reputation grew as
single family offices rose to 700 in 2021
from 400 in 2020, according to government data.
Hong Kong introduced the CIES in 2003, offering local permanent residency with a minimum outlay of HK$10 million (US$1.3 million) in approved investment assets. It brought in HK$206 billion of capital, before its suspension in 2015, amid complaints the "hot money" fanned speculation in the property market.
Singapore unveiled its Global Investor Programme in 2004, giving investors permanent residency with at least S$2.5 million (US$1.85 million) investment. The principal of family offices must have at least five years of track record and S$200 million of investible assets. The requirements were tightened in April 2022.
The Hong Kong government is looking into calls by industry players to reinstate the CIES, Secretary for Financial Services and the Treasury Christopher Hui Ching-yu said last month. Lawmaker Regina Ip said the scheme could be fine-tuned to help revive the economy.
"The key issue is to prevent the scheme from stoking speculation in the property market and affecting the livelihood of the city's residents," said Ip, who is also the convener of Hong Kong's Executive Council or cabinet.
There is enough room for Hong Kong and Singapore to coexist and share an expanding pie, Shantini Ramachandra, tax leader in Singapore at Deloitte Private, said in an email. Both cities can leverage their respective competitive strengths, she added.
The number of US dollar-based millionaires in Asia is projected to reach 76 million by the end of decade from about 30 million currently, according to an HSBC report. Some US$1.9 trillion of wealth in Asia will be passed on to the next generation over the next decade, Credit Suisse estimates.
"We have seen a high level of interest from high net worth families to set up their family offices in [Singapore]," Ramachandra said. "This interest goes beyond Asian families. It also comes from families across the world who are looking to gain a foothold in Asia to access Asian investments, with Singapore as a springboard to Asean, and Hong Kong playing an important role as a gateway to China's wealth."
DL Holdings Group, a consultancy with offices in Hong Kong, Shanghai, Singapore and San Francisco, sees rising interest from business owners to set up family offices in Hong Kong, according to Jennifer Lai, a managing director for wealth and residency planning.
Restarting the CIES will attract many more private investors or business owners who may not qualify as talents but are willing to make Hong Kong their "bridge" to the West," she said. "This will definitely benefit Hong Kong's economy."
"Hong Kong is highly competitive" for wealthy families to leverage on China's financial markets, said Kwan Chi-man, co-founder and group CEO of Raffles Family Office, which operates in Hong Kong and Singapore. "It is a super connector and a gateway for global investors to invest in mainland China, particularly the Greater Bay Area."