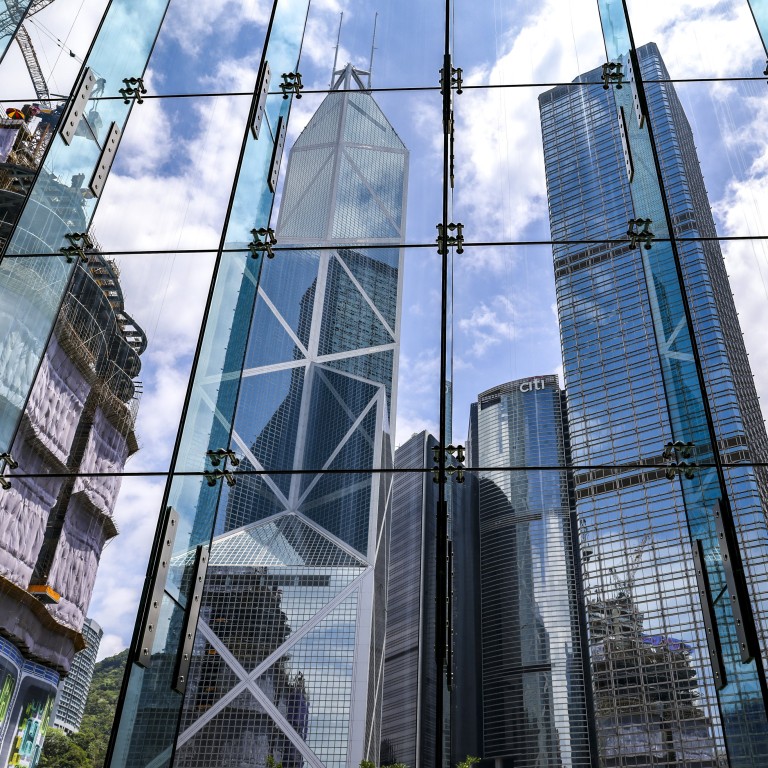 Environmental science is most sought after academic background for sustainable finance professionals in Hong Kong, says HKUST survey
Such a qualification is particularly important as allegations of 'greenwashing' – making false sustainability claims – often arise
'Without the scientific knowledge, it is hard to question, challenge and assess these claims," says dean of HKUST's school of business and management
Environmental science is the most sought after academic background for
sustainable finance
professionals in Hong Kong, according to a survey of industry employers by the Hong Kong University of Science & Technology.
Such a qualification is particularly important because allegations of "greenwashing" often arise when there is "no science to back up claims" of
sustainable practices
made by firms, said Tam Kar-yan, dean of HKUST's school of business and management at the launch of the study on Wednesday afternoon.
Greenwashing
refers to sustainability claims that are not backed by clear, agreed definitions, which can lead to a false impression of the overall benefits.
"Without the scientific knowledge, it is hard to question, challenge and assess these claims," said Tam.
"Green finance … is the translation of climate risk into financial risk. There needs to be a solid understanding of both areas, otherwise you cannot make sense of the most important part of how to translate those risks."
The survey of senior executives of 55 companies from different financial sectors, including banks, smaller firms and family offices, found that environmental science was chosen by over 60 per cent of respondents as their favoured academic background for sustainable finance staff.
Knowledge of
environmental science
has become increasingly important for companies as they face growing pressure to disclose the carbon footprints of their operations in line with tightening regulatory requirements to tackle climate change.
All of the
nearly 2,500 Hong Kong-listed companies
are required to publish annual sustainability reports on their environmental, social and governance (ESG) performance alongside mandatory periodic financial reports.
The survey also found that there was strong interest in incorporating environmental and scientific expertise to support financial market operations.
Around 80 per cent of respondents found recruiting green and sustainable finance talent more difficult than finding suitable candidates for other job functions.
"Despite the government's vision to expand the green and sustainable finance market, the lack of talent remains a pressing issue in Hong Kong. Sustainability was not a key aspect of finance until recently, and thus a skilled and suffice workforce has not yet been fully developed," the report said.
"So far, an overarching government policy to develop, recruit, and retain talent in green and sustainable finance in Hong Kong is lacking."
Financial Secretary Paul Chan Mo-po announced plans for a three-year pilot scheme to build green and sustainable finance capacity in his budget plan in February.
The government earmarked HK$200 million for the trial, which would provide subsidies for training to obtain the relevant professional qualifications in sustainable finance, as part of a collaborative effort to build capacity for the industry.
On December 13, the pilot scheme opened for applications from Hong Kong residents who are market practitioners or prospective practitioners of green and sustainable finance, such as students and graduates in associated disciplines.
After completing the programme, applicants can apply for a subsidy of up to 80 per cent of their fees, while full-time student applicants can apply for up to 100 per cent of theirs, subject to a ceiling of HK$10,000.
"With this scheme, as more people are encouraged to participate in such training, we expect it will help groom local talent, and also enhance the capacity as well as the talent pool for developing sustainable finance in Hong Kong," said Joseph Chan Ho-lim, under secretary for financial services and the treasury, at a press conference on December 13.
To cope with the increasing demand for sustainable finance talent, HKUST plans to increase the size of its new bachelor of science in sustainable and green finance programme, which had its first intake of around 30 students last year. It also aims to launch a master's degree programme in sustainable finance in the next couple of years, Tam said.