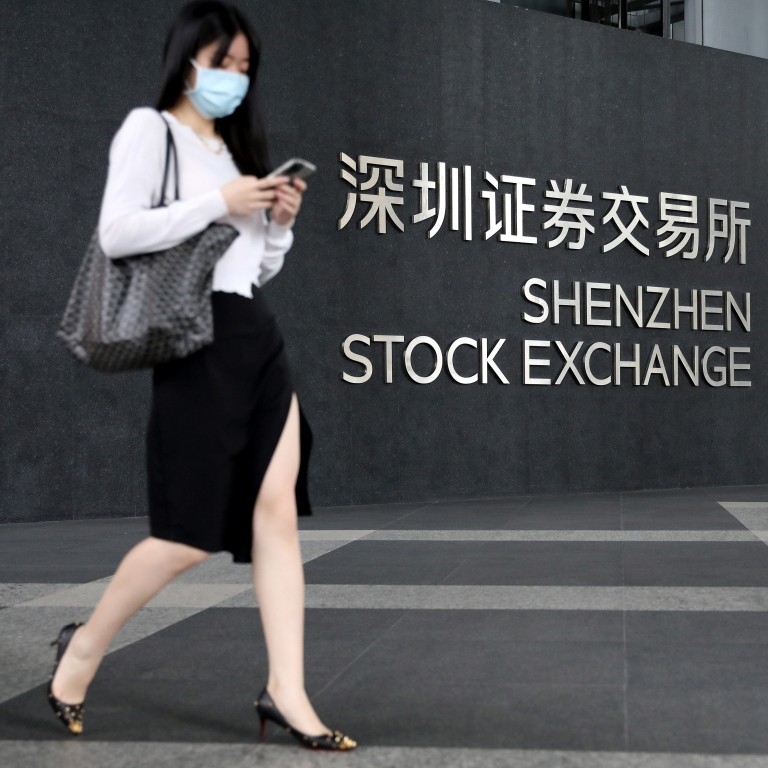 Shenzhen sets up London Connect link, adding a second transborder funding channel between China and the UK for companies to raise capital
The Shenzhen-London Connect will enhance 'capital market connectivity' between China and the UK on depository receipts, indices and cross-border financing services
GDRs, under the cross-border stock connect initiative, have gained traction in recent months, as 41 Chinese firms are in the process of listing their GDRs overseas
China and the United Kingdom will extend their three-year-old transborder investment channel with a bridge between southern China's technology hub Shenzhen and London.
The stock exchanges of Shenzhen and London signed an agreement on Tuesday to "advance the establishment" of a Shenzhen-London
Connect
to enhance "capital market connectivity" between China and the UK, where the two bourses will work together to issue depository receipts, indices and cross-border financing services, according to a statement by the Shenzhen exchange.
"The room for cooperation in the capital markets of China and the United Kingdom is relatively big, with [promising] potential", said the Shenzhen exchange, home to 2,753 listed companies. The exchange said it would "constantly deepen mutual connectivity with overseas capital markets".
The expansion is the second leg of a cross-border link between the two countries, three years after the establishment of the Shanghai-London Connect with the larger Shanghai Stock Exchange. The links enable Chinese companies to list their A-shares as global depository receipts (GDRs) in London and raise capital from European investors, in much the same way American depository receipts (ADRs) allow US-listed Chinese companies like Alibaba Group Holding and Bank of China to raise funds from US investors.
Chinese companies mostly stayed away from New York in 2022, driving last year's initial public offerings (IPOs) on NYSE to a mere US$230 million, less than 2 per cent of the US$12.85 billion raised in 2021. That kept New York out of last year's ranking of the top 10 global IPO destinations, where Hong Kong came in third place behind Shanghai and Shenzhen.
China's capital market first pioneered its Connect scheme in 2014 with a Shanghai-Hong Kong link, which enabled Chinese investors to trade equities listed on the Hong Kong bourse, and allowed global funds to dabble in Shanghai's A-shares via accounts in Hong Kong.
The Shanghai-Hong Kong Connect was extended to Shenzhen in 2016, and the Shanghai-London Connect was added in 2018. In December 2021, additional Connect links were set up to connect China's capital market with Germany and Switzerland.
Chinese companies have been making tentative steps overseas to raise capital last year, mostly heading for the SIX Swiss Exchange.
The two exchanges are steadily advancing the Connect programme under the coordination and guidance of regulators in both countries, and are making technical preparation for conducting the depository receipts operations to support companies to tap both markets for financing, the Shenzhen exchange said.