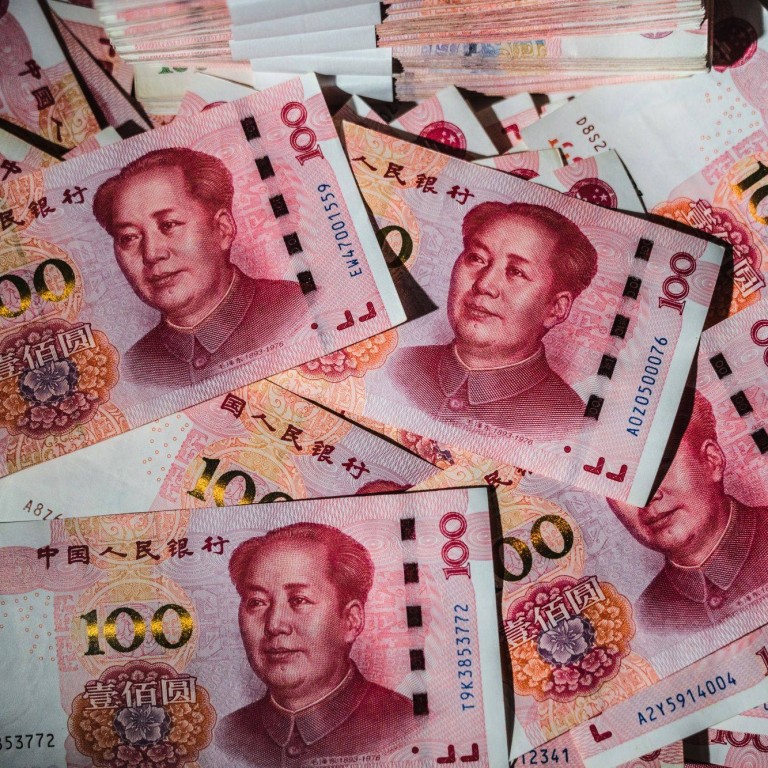 Fidelity, Neuberger Berman latest foreign entrants in China's US$3.7 trillion mutual-fund market
Plan to build a diversified financial-services company in China, with a strong footprint in pensions and asset management, Fidelity executive says
US asset manager Alliance Bernstein also given the go-ahead by CSRC to set up its first mutual-fund business on the mainland
Foreign financial institutions such as
Fidelity International
and Neuberger Berman have accelerated the launch of mutual funds and wholly-owned units in mainland China to tap its 26 trillion yuan (US$3.7 trillion) mutual-fund market, as Beijing vowed
to further open
its services industry during its annual "two sessions" parliamentary meetings.
Fidelity is set to launch its first mutual-fund product in China on April 3, becoming the third foreign asset manager to expand in China's mutual-fund market, after winning approval from Beijing in December. BlackRock and Neuberger Berman won approvals for wholly-owned mutual-fund entities in August 2020 and November last year, respectively.
Fidelity's first mutual fund and first retail fund is an equity solution investing in A shares and H shares, with a focus on consumption, real estate and industrial companies.
"Over the coming years, we plan to build out a diversified financial services company in China, with a strong footprint in pensions and asset management, and a mission to help investors achieve their long-term financial goals," Rajeev Mittal, managing director for Asia-Pacific excluding Japan at Fidelity International, said on Friday.
International fund managers have been vying for China's fast growing mutual-fund market, which has grown at a compound annual growth rate of about 20 per cent over the last five years, according to Fitch Ratings. What has added impetus to this is China
hammering out a private pensions scheme
for an ageing population of 1.4 billion.
The need for international fund managers
has become more urgent with Beijing calling for financial institutions to offer more diverse pension products, such as fund-of-funds and wealth-management products.
China will make efforts to further attract foreign capital and investors, Chinese Premier Li Keqiang said in his work report, the document laying out China's key annual goals, at the opening ceremony of the National People's Congress on Sunday. The country will further expanding market access for foreign investors, especially in the services sector, Li said.
Neuberger Berman started the sale of its first mutual-fund product, a fund with a one-year maturity focusing on bonds, on February 27. American asset manager Alliance Bernstein, meanwhile, was on Friday given the go-ahead by the
China Securities Regulatory Commission (CSRC)
to set up its first mutual-fund business on the mainland, according to a statement by the securities watchdog.
More foreign players are expected to get approvals to gain access to the Chinese market, said Li Huang, associate director, fund and asset manager ratings, at Fitch. "But this will not happen in a fast way," she said.
China, as the third-largest mutual-fund market after the United States and Europe, "has potential to further grow", she said. "[China's] money market fund managers charge much higher management fees than their peers in the US and Europe. The Chinese market will bring not only higher market share but also more revenue for foreign asset managers."
The new unit, wholly owned by its Hong Kong branch, needs to wrap up the establishment of the fund, including finalising management within six months, the CSRC said.
Alliance Bernstein, with more than 20 years in China, "highly values the Chinese market", and is confident about further expanding its business in China, the company said in a WeChat statement on Friday.
Chinese authorities have been speeding up approvals for foreign financial institutions.
JPMorgan Chase, Manulife Financial
and
Morgan Stanley
were given the go-ahead by the CSRC to buy out their local partners in January and February this year.
The commission also allowed Standard Chartered to set up a wholly-owned securities brokerage in January, which allows it to offer services such as underwriting and asset management on the mainland.