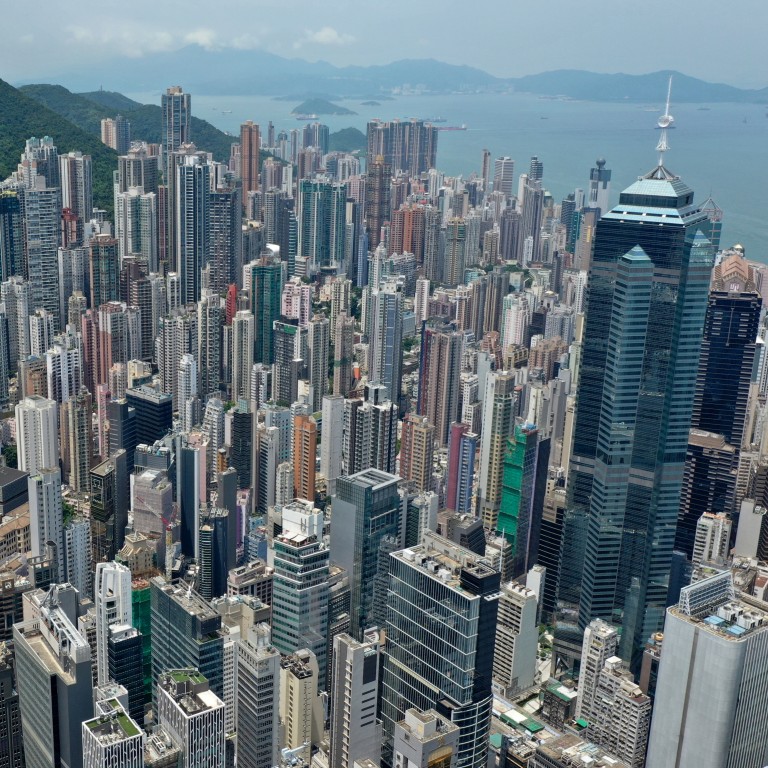 Hong Kong spells out incentives for wealthy families setting up in city, including easier path to residency via investments
'Holistic offerings' aim to attract global family offices and asset owners, financial-services secretary says
Revamped investment-migration scheme will count yuan-denominated assets towards thresholds for residency
The Hong Kong government has
announced
a slew of measures aimed at persuading the wealth-management offices of high-net-worth families to set up in the city, including a revamped investment-migration scheme that will count yuan-denominated assets, as well as the creation of art-storage facilities at Hong Kong's airport.
The policy initiatives came as the city kicked off its Wealth for Good in Hong Kong Summit on Friday, part of an effort to convince at least 200
family offices
– the private companies wealthy families set up to manage investments and
philanthropic efforts
– to choose Hong Kong as their base by the end of 2025.
"For those of you interested in setting up a family office here, I want you to know that the thriving development of your business in Hong Kong is a central policy priority of the Hong Kong government," Chief Executive John Lee Ka-chiu said at the principal dinner of the summit on Friday.
"We want to ensure that our family offices have the comprehensive services they need to thrive in Hong Kong."
Earlier, Secretary for Financial Services and the Treasury Christopher Hui Ching-yu said the measures represent "holistic offerings" for global family offices and asset owners.
"The attractiveness of Hong Kong goes beyond our role as an investment and financing centre, and the policy measures are formulated to showcase the full charm of Hong Kong as an international cosmopolitan city from multiple dimensions," Hui said.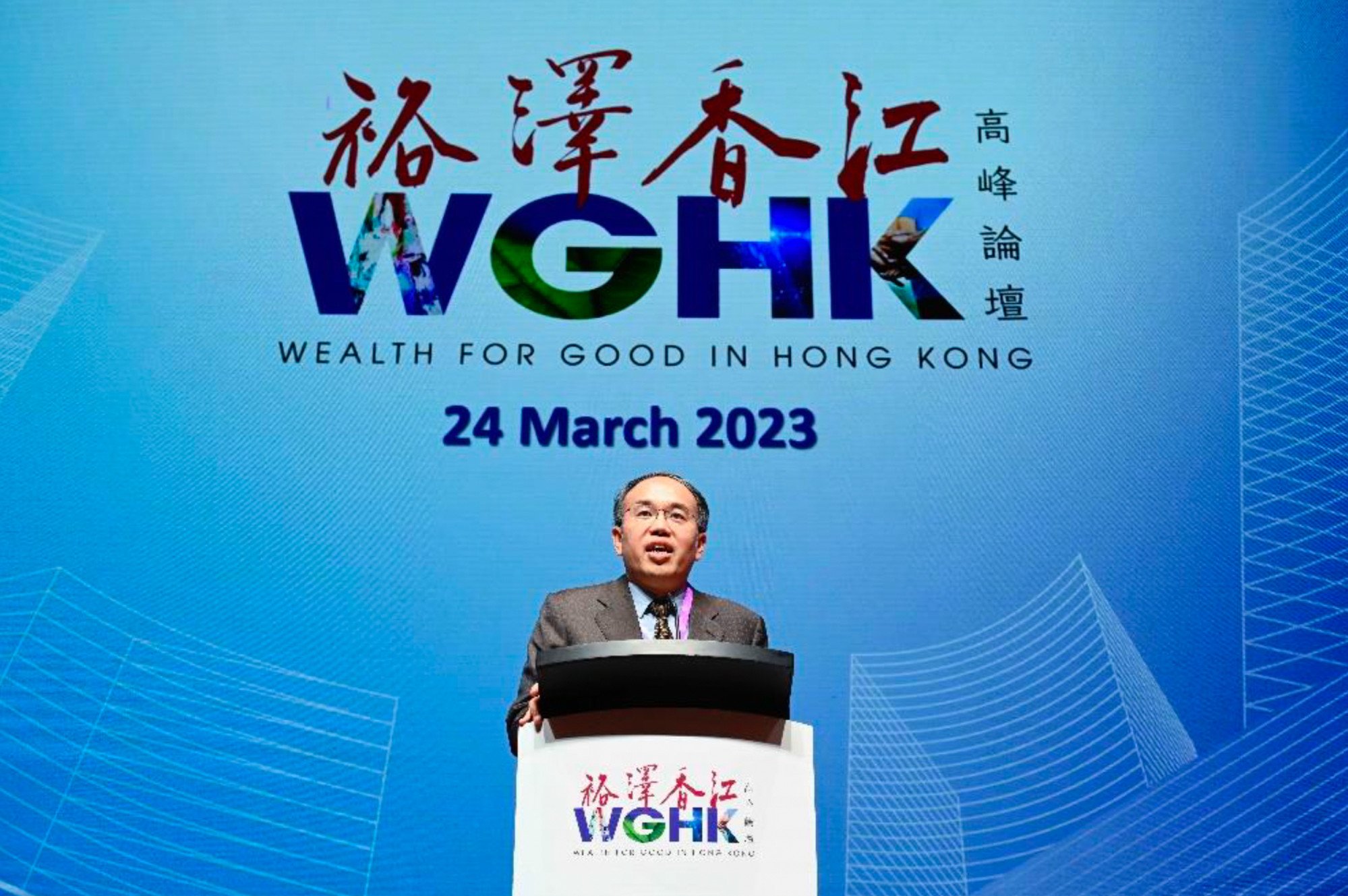 The government's existing Capital Investment Entrant Scheme (CIES), commonly known as an investment-migration scheme, was suspended in 2015. The scheme is being brought back. It allowed wealthy individuals and their family members to get residency in Hong Kong as long as they invested a certain amount of money in stocks, bonds, investment-linked insurance policies and other assets.
The resurrected scheme will also be revamped, with proposed changes allowing yuan-denominated assets to count towards the threshold, in addition to assets denominated in Hong Kong dollars, according to a government statement. More details are expected later, according to the statement.
Chi-man Kwan, group CEO and co-founder of the Raffles family office, said the new CIES scheme was a "welcomed" introduction. The Hong Kong-headquartered family office is optimistic about the city's potential to attract high-net worth individuals, Kwan said. The scheme's success, however, will depend on its forthcoming details, such as eligibility, investment criteria and application processes, he added.
"The scheme's competitiveness must be evaluated in light of other factors, such as tax incentives and the regulatory framework," Kwan said. "We look forward to receiving more information to better assess the programme's appeal to investors and the financial community at large."
Exemption from the profits tax for family-owned investment vehicles is also on the table, and the government plans to further review the existing preferential-tax regimes for funds and carried interest. The tax incentives, in a
bill that is expected to come to a vote in the Hong Kong legislature soon
, will help Hong Kong compete with Singapore, which introduced tax concessions in 2020.
Financial Secretary Paul Chan Mo-po said the policy announcements demonstrate the government's determination to develop Hong Kong into a leading global family-office hub and "pool capital from around the world".
"It will also promote the sustainable development of Hong Kong's financial and professional services, innovation and technology, green, arts and culture and philanthropy, creating strong impetus for Hong Kong's growth," Chan said in a statement issued on Friday.
"Hong Kong in recent years has seen solid development in terms of green and sustainable finances, innovation development, art and culture industries as well as philanthropy, making the city an ideal base for global family offices."
The government's list of incentives also includes the establishment of facilities for art storage and display at Hong Kong International Airport, to encourage rich families to store their art collections in Hong Kong.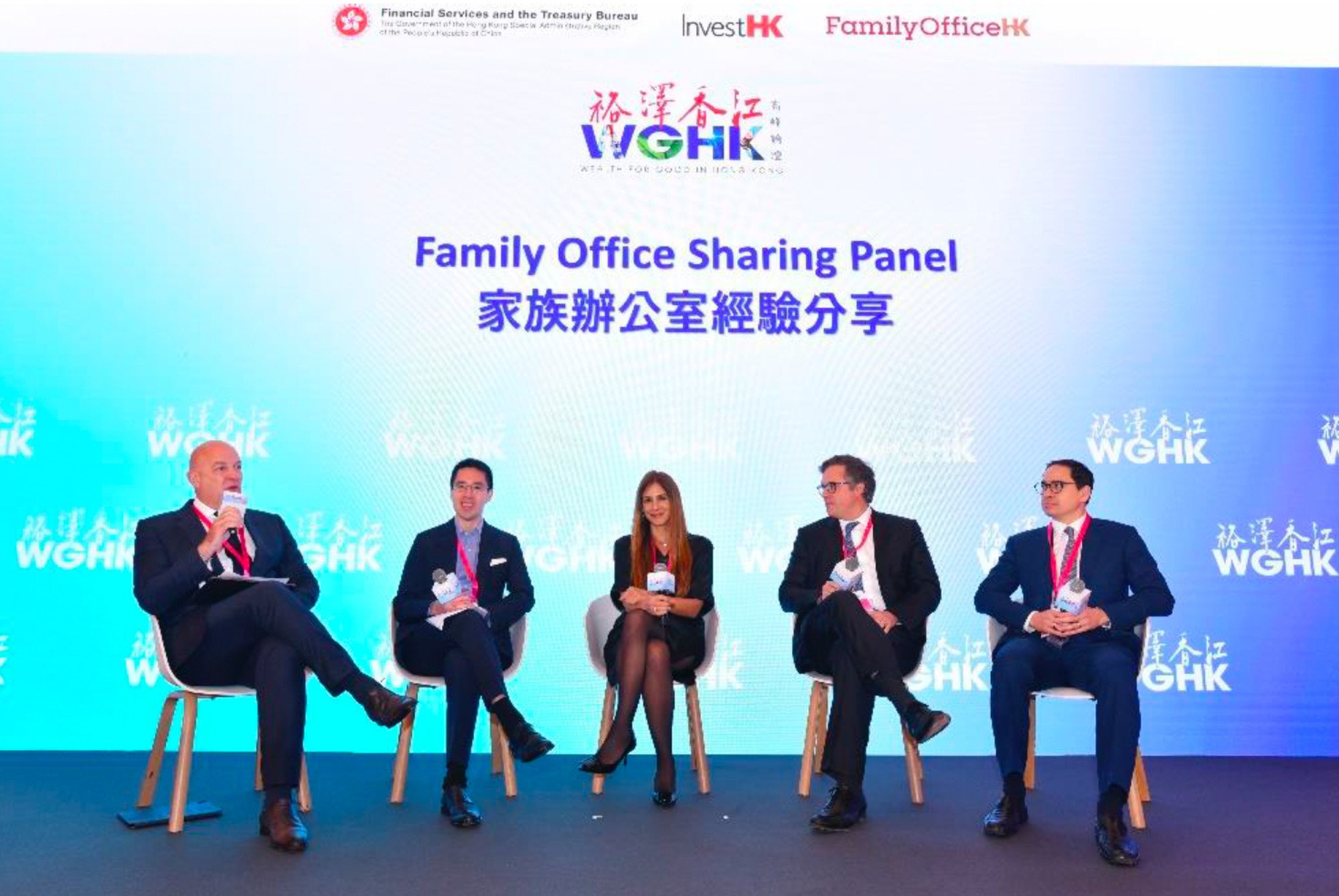 The Private Wealth Management Association welcomed the Hong Kong government's policy changes and was confident the measures would significantly strengthen Hong Kong's "already enviable" position as a centre for global family offices and private wealth management, it said in a statement.
Aik-Ping Ng, head of family office advisory for Asia-Pacific at HSBC global private banking, echoed these sentiments. "We continue to see rising interest in family offices from our ultra-high-net-worth clients, whose multifaceted and intergenerational needs would benefit from such a set-up," Ng said in a statement on Friday.
Other government measures introduced on Friday included the establishment of a new Hong Kong Academy for Wealth Legacy under the Financial Services Development Council, a move aimed at cultivating a talent pool for family offices in Hong Kong.
The summit was attended by over 100 key decision makers from global family offices and their professional teams across Hong Kong, the mainland, North America, Europe, other Asian regions, the Middle East and other parts of the world, according to a government release on Friday evening.
Attendees at the event on Friday included CP Group's senior chairman Dhanin Chearavanont and his eldest son Soopakij. The Chearavanonts, whose members have dominated Thailand's billionaires lists for decades,
plan to set up a family office in Hong Kong
to invest the clan's fortunes, which is seen as a coup and boosts the city's ambition of becoming Asia's wealth-management hub.
Other attendees included Hong Kong moguls Richard Li Tzar-kai and Ronnie Chan Chi-chung, as well as a number of global financial and philanthropic heavyweights.
At least 14 tycoons and chiefs of the world's leading family offices and organisations – including the Bill & Melinda Gates Foundation, Swiss bank UBS and Art Basel – were slated to speak at the
closed-door event
at the Hong Kong Palace Museum in West Kowloon Cultural District.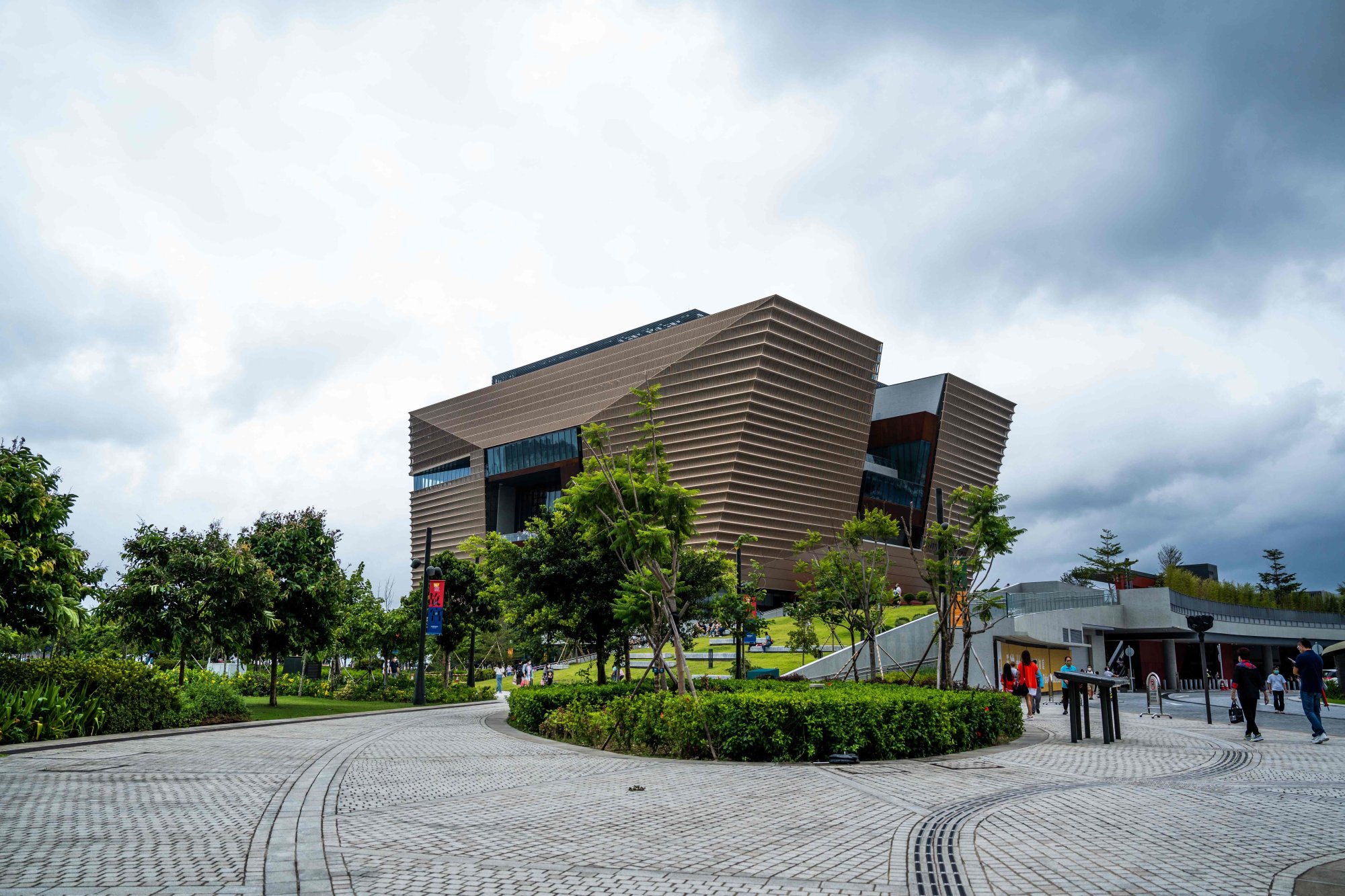 "The Wealth for Good in Hong Kong Summit will open up a world of new opportunities for family offices from around the globe," said Stephen Phillips, the director-general of investment promotion at InvestHK in a statement.
"Hong Kong's fast-moving, dynamic business and cultural environment has shaped a unique East-meets-West centre for international cultural exchange. This aligns well with Hong Kong's role as a critical bridge, seamlessly connecting the mainland and global capital markets."
Daryl Ng Win-Hong, deputy chairman at Sino Group, who attended the event, said it was encouraging to see and meet many new friends interested in investing in Hong Kong.
"The whole event was well organised and coincided with the hugely popular Art Basel week," Ng said in a statement to the Post. "From the discussions throughout the day, it was very clear that the demand and interest to set up family offices in Hong Kong is strong, due to the city's unique economic position and strong fundamentals."
"Hong Kong is strategically positioned to be a green finance hub and also as a strategic bridge that connects both the best [sustainable tech] start-ups from the west to China, and vice versa," said Poman Lo, vice chairman of Regal Hotels Group and founder of the Institute of Sustainability and Technology, in an interview on the
sidelines of the summit
. She was a moderator of the Wealth for Green panel at the summit.
Guests were entertained with a cultural performance in the evening, according to the summit's programme, including a traditional Chinese dragon dance and a gala dinner.
"It's a great turnout," said Patrick Tsang, the founder and chairman of Hong Kong-based family office Tsangs Group, who attended the event. "It will be definitely better if we see more international families, but it is a good start."
"I was impressed by the speech by Jerry Yang, co-founder and former CEO of Yahoo! He highlighted the future trends in tech development, how AI [artificial intelligence] will change the world in the next decades," Tsang said.
Other speakers included Bernard Charnwut Chan, the chairman of M Plus Museum, who highlighted the importance of art development in the city. Amy Lo, the co-head of UBS Wealth Management Asia-Pacific, told the audience the bank has always shown strong support towards art development in the city, citing the sponsorship of Art Basel as an example.
Richard Li, the younger son of Hong Kong tycoon Li Ka-shing and chairman and CEO of Pacific Century Group, talked about technology and its relationship with the insurance industry.
Horace Yip, head of Hong Kong and Greater Bay Area at Citi Private Bank, said the series of initiatives taken by Hong Kong were very welcome. "Many ultra-high-net-worth families in attendance have expressed interest in setting up here, so the wide-ranging initiatives announced today could not have been more timely," Yip said in a statement.
Additional reporting by Enoch Yiu, Peggy Sito