China Huarong buys stake in Citic Limited for US$1.7 billion; distressed asset manager to adopt Citic name
Company will acquire a 5.01 per cent stake at HK$9.35 per share from Citic Polaris, a wholly owned subsidiary of Citic Group
Huarong, one of China's largest distressed debt managers, will change its name to China Citic Financial Asset Management
State-owned distressed-asset manager China Huarong Asset Management has agreed to buy a 5.01 per cent stake in Citic Limited for HK$13.6 billion (US$1.7 billion), according to Huarong's filing with the Hong Kong stock exchange on Wednesday.
Huarong will acquire the stake at HK$9.35 per share from Citic Polaris, which is a wholly owned subsidiary of Citic Group, a state-owned investment company backed by the finance ministry. Huarong also announced it will change its name to China Citic Financial Asset Management.
The transaction will help Huarong improve its asset quality and financial conditions, optimise its industrial layout and replenish capital to make it more profitable in the long term, it said in the filing. The acquisition marks "an important measure to optimise the layout of state-owned assets", it said.
Citic Polaris owns a 32.5 per cent stake in Citic Limited, which is listed on the Hong Kong stock exchange and is a constituent of the Hang Seng Index. Citic Limited's business spans five segments, including financial services, materials and advanced manufacturing, according to the filing.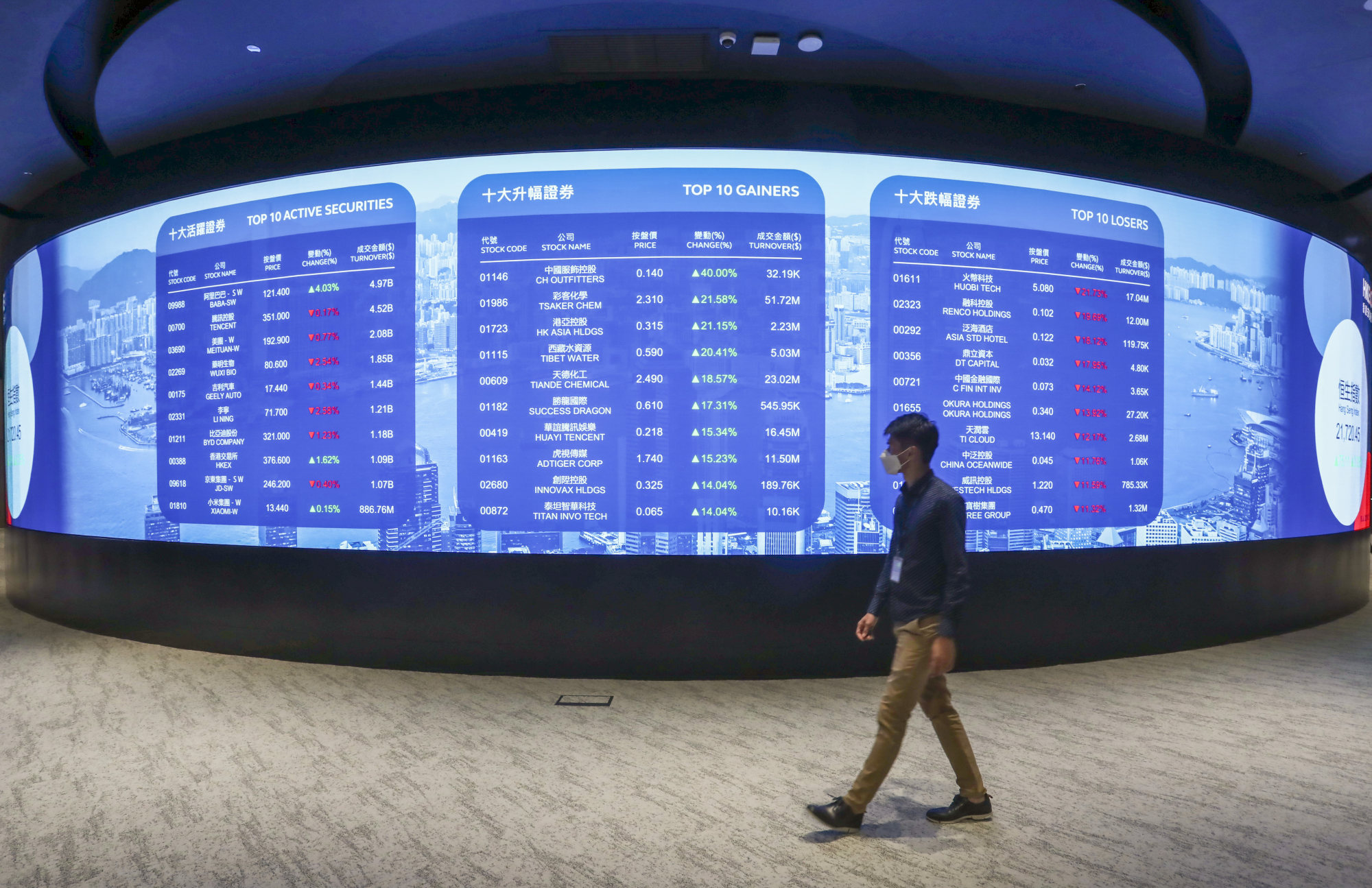 The move "is good for market sentiment and from a technical perspective," said Ting Meng, senior credit strategist at ANZ Banking Group. "It could enable onshore investors to invest in Huarong under Citic Group line."
The name change, announced in a separate filing on Wednesday, will "leverage the brand value of Citic Group", highlight the company's "industrial features and license advantages" and reflect its "functional positions of preventing and mitigating financial risks and maintaining stability of the financial system", the filing said.
Huarong's board of directors has approved the name change, which will be submitted to shareholders for approval.
Huarong posted a net loss attributable to shareholders of 4.9 billion yuan (US$675.4 million) in the first half of 2023, 73.9 per cent narrower than a year earlier. Revenue rose 141.8 per cent to 35.6 billion yuan. Citic Limited recorded a profit of 32.1 billion yuan in the first half, down 23 per cent year on year, on a 3 per cent year-on-year revenue increase.
In addition, Huarong also announced on Wednesday that it has appointed Xu Jiongwei, chairman of China Securities Investment, another subsidiary under Citic Group, as vice-president.
China Huarong Asset Management surged as much as 30 per cent in morning trading on Thursday before closing up 12.3 per cent to HK$0.41, the best gain since March 2020. Citic Limited gained lost 0.3 per cent to HK$7.21. The broader market in Hong Kong dropped 1.4 per cent.
Huarong Asset Management's former chairman Lai Xiaomin was executed on January 29, 2021 after he pleaded guilty to taking 1.8 billion yuan in bribes between 2008 and 2018.