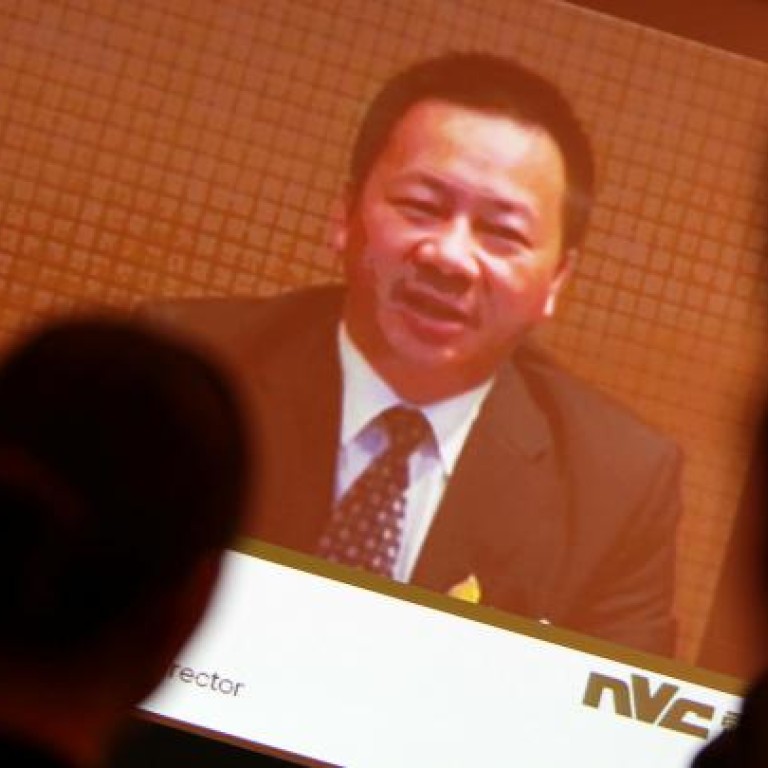 Talks with ex-chairman, resignation spark sell-off in NVC Lighting
News of Wu Changjiang's possible return and resignation of another director fuels sell-off
Shares of NVC Lighting Holding dropped yesterday after the firm said it was talking to its former chairman, Wu Changjiang, about his possible return to the company and following the resignation of yet another director.
The lighting manufacturer fell 7.9 per cent to HK$1.40, still a big improvement from the HK$1.01 it reached on August 15 when news of a management strike resulted in a sell-off of its shares.
Late last night, NVC reported a 83.7 per cent drop in half-year net profit to US$6.47 million. Its revenue fell 4.1 per cent to US$255.9 million in the six months from the same period last year. The board announced an interim dividend of 1 HK cent per share.
On Monday night, NVC said "the board notes that there have been recent discussions between Mr Wu and the chairman [Andrew Yan] over various matters, including any future role which Mr Wu may have in the company".
As a possible sign that the board is distancing itself from its current chairman, it stressed these discussions were held between Wu and Yan only, and no agreement had been reached.
Although Yan is the chairman, his role is non-executive and the company now has only one executive director, Mu Yu.
On August 14, the board said it would be "inappropriate" for Wu to be reappointed chairman, given certain of his activities uncovered by an investigation team. For example, Wu admitted to the team that he had accepted personal loans from 10 of the company's distributors.
Wu resigned as chairman and chief executive on May 24.
On May 28, Kim Eng Securities suspended its coverage of the company because it was "uncomfortable about Wu's sudden departure".
Also on Monday night, NVC said non-executive director Stephanie Hui Ming-yunn resigned on August 24 "due to other business commitments". Hui, who joined NVC in August 2008, is a managing director at Goldman Sachs Asia, according to NVC's annual report for last year.
On August 9, Karel Robert den Daas resigned as an independent non-executive director due to strategic differences over the company's direction. Vice-president Li Rui and general manager Li Xinyu also recently resigned after in acquiescence to demands by strikers at NVC's factories in Chongqing and Huizhou, Guangdong province.
This article appeared in the South China Morning Post print edition as: Investors dump NVC on talks with ex-chief