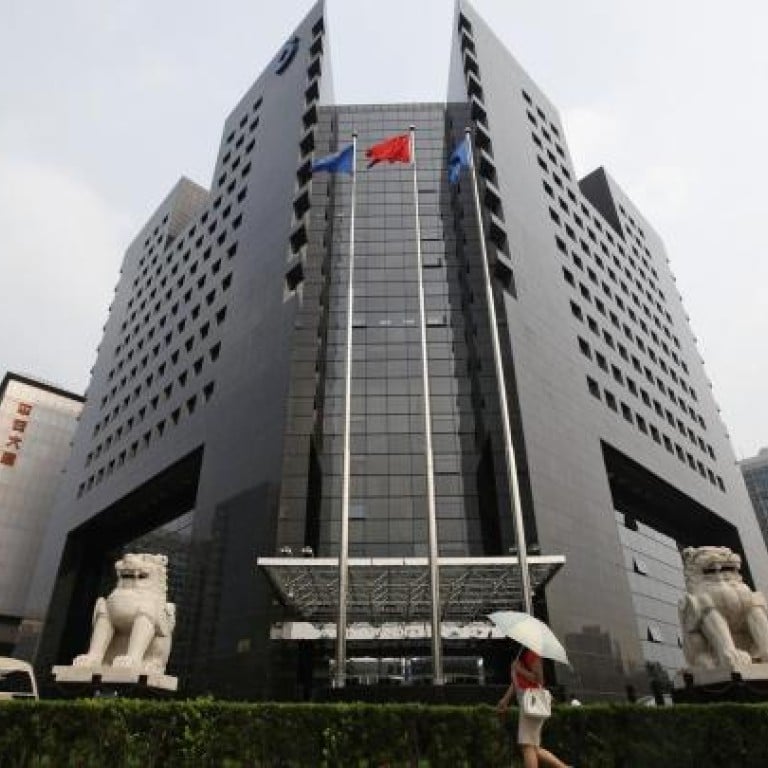 Baosteel's sell down could signal start of rethink by state-owned enterprises
Weaker state-owned enterprises may need to jettison non-core assets to boost cash flow
China's leading steel manufacturer Baosteel's share divestment in China Construction Bank last week signals large state-owned enterprises hit hard by overcapacity could need to further jettison non-core assets to generate liquidity, analysts said.
reported last week that Baosteel was the seller behind the CCB share sale that aimed to raise HK$4 billion. Baosteel confirmed the news yesterday, saying the move was a "market operation", without commenting further.
"Most steel mills lost money in August. It's reasonable to sell down some non-core investment to boost cash flow," said Stanley Li, an analyst at Mirae Asset Securities.
Many large state-owned enterprises were called to support initial public offerings or placements of state-owned banks when the lenders first came to the market. For instance, China Resources and China Travel Services participated in Agricultural Bank of China's share listing in Hong Kong in 2010.
The selldown comes as the outlook for Chinese banks weakens. While China Construction Bank was one of the better performing lenders in terms of first half results, market sentiment has been pessimistic. The average share price of the nine mainland banks listed in Hong Kong has fallen by about 21 per cent since the end of April.
Analysts said Baosteel's sale of CCB shares rode a good day rally, as share prices of the bank rose 3.81 per cent last Friday, the sharpest jump in nearly 11 months, after the European Central Bank boss Mario Draghi's reassuring remarks regarding the prospects of the European Union.
The next three to five years represent a crucial phase for Chinese lenders, as operating conditions turn harsher, delinquencies rise, and lending profitability narrows, said rating agency Standard & Poor's said yesterday.
Standard & Poor's said it also expected aggressive but unprepared players - particularly smaller banks without a competitive niche - to be hardest hit by the weakening conditions. Many larger and stronger banks will see a good opportunity to snap up smaller and weaker players to strengthen their market positions, the agency said.
"We believe the top banks, particularly national banks and large regional banks, could spearhead massive market-driven consolidation," said Ryan Tsang, Standard & Poor's credit analyst.
This article appeared in the South China Morning Post print edition as: Baosteel selldown 'just the start'