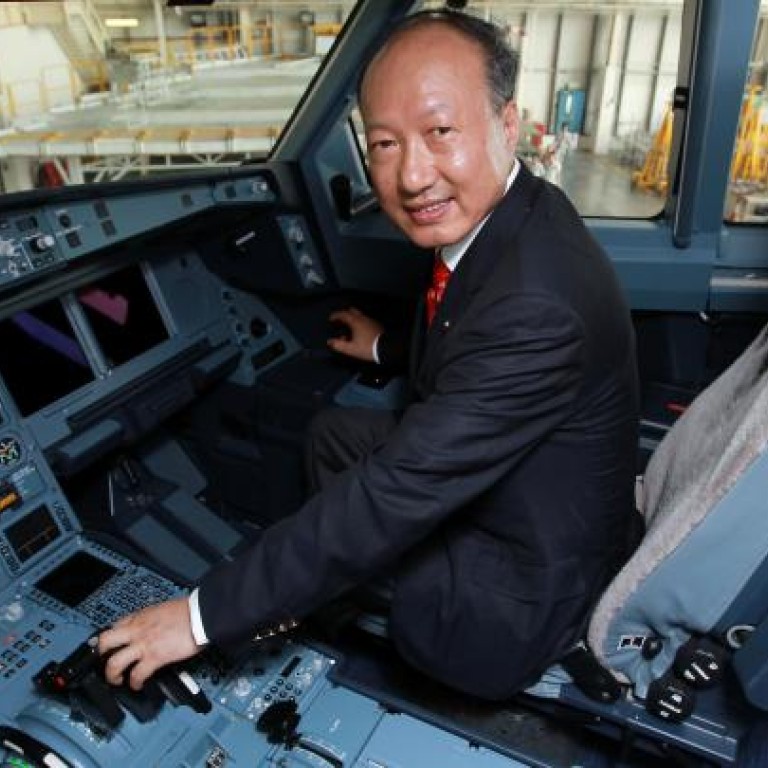 China's private companies set to play a bigger role in overseas deals
Policy changes seen leading to less state domination of foreign deals as 'going out' strategy enters the next phase
China's aggressive overseas expansion, hitherto state-dominated, is increasingly being driven by the private sector and the market, spurred by recent changes to government policies.
"For the past 30 years, China's 'going-out' was government-directed. Now the government's policy of encouraging private companies to go out will harmonise China's growth with the world," said Chen Feng, chairman of HNA Group, China's fourth-largest airline operator.
Chen was speaking at the recent China Overseas Investment Summit in Hong Kong.
State-owned enterprises (SOEs) accounted for 98 per cent of the mainland's overseas deals in the first quarter, with most of the deals focused on resources and energy, according to A Capital, a Sino-European venture capital firm.
And in the first seven months this year, total non-financial overseas investments soared 53 per cent to US$42.2 billion, according to the National Development and Reform Commission.
Last year the mainland's overseas investment grew 8.5 per cent to US$74.65 billion, of which non-financial overseas investment rose 14 per cent to US$65.58 billion, according to official mainland data.
At the end of the year, there were 18,000 mainland firms in 177 countries with a cumulative investment of US$424.78 billion and assets totalling US$2 trillion.
"Chinese private companies, due to their special advantage of being flexible and ability to break into markets, are gradually becoming a major force in China's going out strategy," said NDRC vice-chairman Zhang Xiaoqiang.
In June the NDRC and other government bodies published a set of policies to encourage mainland private companies to invest overseas.
"This is to give an important role to Chinese private companies in overseas investments and drive the rapid growth of overseas private Chinese investment," said Zhang. The policies were aimed at encouraging more mainland private companies to set up offices in Hong Kong to conduct overseas investment, he added.
The measures included financial support and insurance for private companies investing overseas, simplifying approval procedures, and making regulations more favourable for private overseas investments. Private firms would be encouraged to invest in infrastructure, oil, gas, and even military industries overseas, which are currently dominated by SOEs.
"China needs to ask whether its current overseas investment strategy is consistent with its future role on the world stage. Overseas investment should shift from state-owned enterprises to private enterprises," said Liao Shuping and Zhang Yongsheng of the Development Research Centre of the State Council, in a study published in newspaper.
In their study the writers said the dominance of state-owned enterprises in China's global investment meant private mainland companies were perceived to collude with the central government.
Having more private mainland companies invest abroad was a way to overcome trade conflicts and protectionism that dog many SOEs, Ni Xiangyu, director of Tianjin Binhai Hi-tech Industrial Development Area, said at the Hong Kong summit late last month.
Private firms are a good platform for forging informal people-to-people exchanges, which lubricates the success of overseas deals, Ni said. For example, many mainland private companies have successfully acquired vineyards in Europe and the US, because they took the time to create rapport with their foreign counterparts, Ni added.
In 2011, 87 per cent of mainland companies involved in outbound mergers and acquisitions were listed, according to data from Capital IQ, a provider of financial information.
In comparison, in 2007, almost half the Chinese companies involved in outbound deals were not listed.
Private mainland firms such as HNA, a conglomerate headquartered in Hainan that owns Hainan Airlines, are aggressively preparing for overseas acquisitions.
"During a global crisis, when funds retreat, there are opportunities for overseas mergers and acquisitions," said Chen, who is also a member of the Chinese People's Political Consultative Conference National Committee.
Last December, HNA and Hong Kong-based Bravia Capital jointly acquired US conglomerate General Electric's GE SeaCo, the world's fifth-largest container leasing firm, for US$1.05 billion, according to its website. HNA also acquired two Turkish companies last year, said Chen.
Katherine Tsang King-suen, greater China chairwoman of Standard Chartered, said the process of "going out" did not always run smoothly, and she cited the example of Chinese television maker TCL Multimedia Technology Holdings, which suffered a HK$1.52 billion net loss in the first nine months of 2006 due to its television manufacturing operations in Europe.
"Investing in Africa is full of complexity and challenges," added Tsang, who is the sister of former Hong Kong chief executive Donald Tsang Yam-kuen. Some mainland companies encountered problems even when investing in developed countries.
This article appeared in the South China Morning Post print edition as: Private companies set to play bigger role overseas