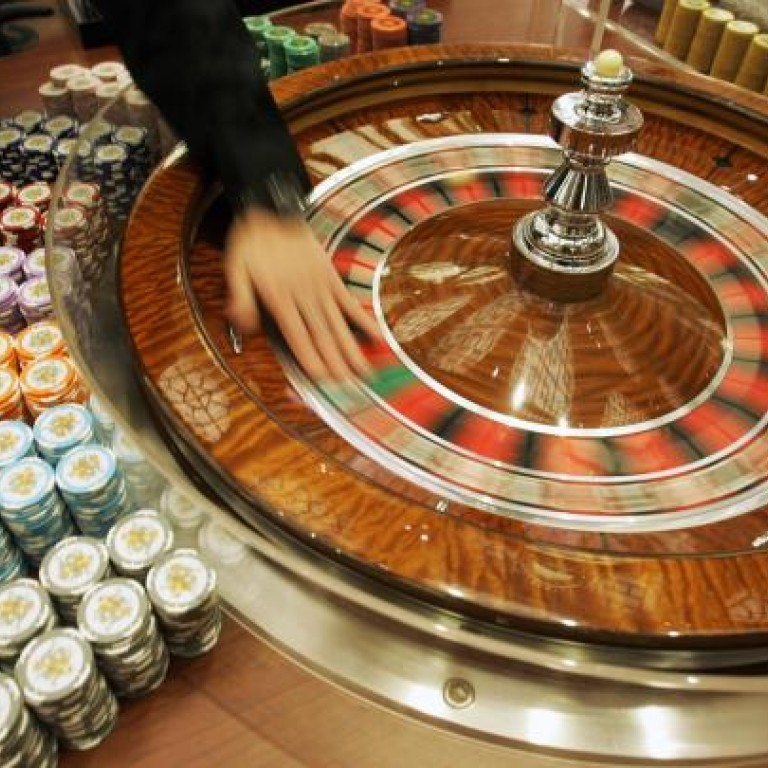 Profit growth fails to lift Neptune
Shares in Macau junket operator drop 6.4 per cent amid concerns over slowing growth in turnover and high-stakes VIP business
Shares in Macau VIP junket operator Neptune fell 6.4 per cent to 18.9 Hong Kong cents yesterday after losing as much as 10.9 per cent following the release of its annual report showing net profit for the year to June grew 40.7 per cent to HK$282.9 million.
The benchmark Hang Seng Index edged up 1.16 per cent.
The correction followed a 20 per cent gain in Neptune's share price to 20.2 Hong Kong cents, its highest since April 2009, after the company issued a positive profit alert to the stock exchange on September 12.
The annual result showed that in contrast to the strong profit growth, Neptune's turnover for the year was only slightly higher, at HK$433.3 million.
"In fact, in fiscal year 2012, turnover increased by only 4.48 per cent," said Chelsey Tam, an analyst at financial services firm Emperor Securities. "The reason that profit from operations increased by 26.6 per cent to HK$425.3 million was mainly because there was an impairment charge of HK$47 million and other losses of HK$25.8 million booked in the previous fiscal year."
Neptune's VIP room network, the most extensive among all listed Macau junket players, covers 51 gaming tables in three casinos. Sixteen tables are located in The Venetian, 23 in Galaxy StarWorld and 12 in Sands Macau.
But the growth in high-stakes VIP business has slowed amid the weakening outlook for the mainland economy. About 90 per cent of the gamblers that visit Macau are mainland residents.
Neptune, through profit-sharing agreements with licensed gaming promoters, shares about 0.4 per cent of total rolling chip turnover generated by the promoters. It is a distinctively homegrown business model in Macau, which started in the mid-1980s.
In August, the company announced that it had entered into memorandums of understanding to invest in junket representative business at three casinos in Macau, namely Grand Lisboa, MGM and Wynn. Upon success of the investments, Neptune will increase its casino coverage from three to six and set up partnership with five of the six junket operators with gaming licences in the world's largest gaming hub by revenue.
The company attributed the growth in net profit to its investments in the junket gaming business.
"Riding on the increasing traffic of mainland visitors and their rising wealth … [Neptune] continued to be well positioned to take advantage of the growing VIP gaming market," it said.
Underlining the lucrative appeal of junket gaming operations, Neptune disposed of its cruise ship and investment properties in 2011.
This article appeared in the South China Morning Post print edition as: Neptune loses steam despite rise in profit