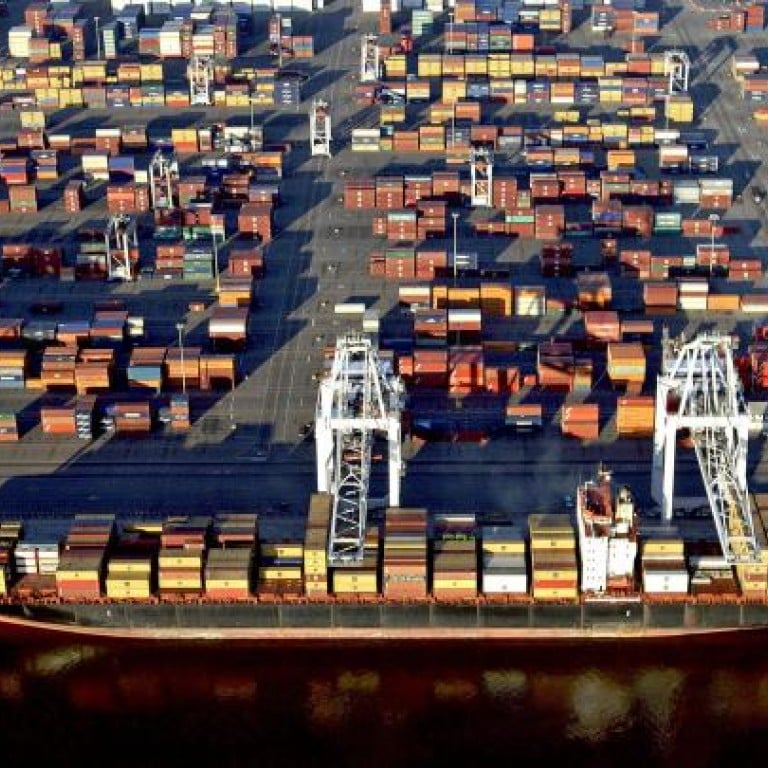 Dry-bulk shipping sector faces worst crisis in years
Industry survey of delegates at a summit in Xiamen shows that a slide in freight rates and glut of new buildings are major concerns for owners
Dry-bulk shipping, which is facing its worst crisis in years due to a slump in freight rates and too much tonnage, is unlikely to fully recover until at least 2016, according to industry executives.
Despite the glut of new tonnage hitting the water and weak cargo growth leading freight rates to slide, many shipowners would invest in new vessels now.
This emerged from a poll involving about 700 executives from Western and Asian maritime-related companies, including China Ocean Shipping (Group), China Shipping and China Merchants, during last week's World Shipping (China) summit in Xiamen.
In the poll, sponsored by HSBC, 46 per cent thought the dry-bulk sector, involving the transport of cargoes such as iron ore, coal and minor bulks, such as cement and specialist steels, would not recover until 2016 or after. About 38 per cent, including Cosco chairman Wei Jiafu, thought the recovery would take place in 2015.
Of those polled in Xiamen, 55 per cent said overcapacity and dismal freight rates were the most negative factors affecting the industry.
"There is not a supply overhang, but a supply hangover," Hermann Klein, chief executive of Germany's Blue Star Holding, said, referring to the massive amount of tonnage ordered during the boom shipping years up to mid-2008 that is now being delivered.
Arjun Batra, group managing director of Drewry Shipping Consultants, said the global dry-bulk fleet had grown 26 per cent to 664.6 million deadweight tonnes (dwt) since January last year. By comparison, there has been single-digit growth in cargo volumes.
He said the tanker fleet had increased by 7 per cent to 408.7 million dwt in the same period, while global demand for oil grew 1 per cent per year, according to US government figures.
Batra said the world's fleet of container ships had grown 15.6 per cent to 17.6 million teu (20-foot equivalent units) from January last year, although container volumes had risen by less than a third of that level.
Daily charter rates for 180,000 dwt coal and ore carriers are about US$3,100, about half the level needed to cover daily operating costs. The Baltic Dry Index, a basket of freight rates for all sizes of dry-cargo ships, is under 700, compared with about 10,000 at the peak of the dry-bulk boom in 2007 and early 2008.
Charter rates for supertankers are down to US$7,200 from US$38,000 in 2010.
While freight rates in the container shipping sector had more than doubled this year on some trades as operators increased prices and cut capacity after parking ships, the industry still faced uncertain economic conditions, BIMCO deputy secretary-general Lars Robert Pedersen said.
A majority - 77 per cent - said overcapacity would only be resolved by an increase in ship scrapping.
Still, 36 per cent said they would order new ships now, although most - 39 per cent - said they would not invest in new ships.
Explaining the interest in new orders, Batra said shipyards had cut prices, while shipbuilders and engine makers were offering more fuel-efficient designs.
This article appeared in the South China Morning Post print edition as: Dry-bulk sector faces worst crisis in years